Sajal Ali and Ahad have a massive fan following. Sajal Aly had been around for years and had already made a name for herself when Ahad Raza Mir was paired alongside her in the hit drama serial Yakeen Ka Safar. Their on-screen jodi was an instant hit. Ahad Raza Mir had a solid acting background as well and this on-screen couple together set the television screens on fire. They had an instant fan following which was unlike any other. Their fans started calling them Sahad by mixing up their names and to show their love.
After Yakeen Ka Safar aired, the fans were eagerly looking forward to watching them together again. Whether it was a photoshoot or a commercial, Sajal and Ahad's on-screen chemistry was simply undeniable. Ahad and Sajal got married recently, even though they had more fan following than any other celebrity couple, they kept their relationship and marriage plans to themselves right till the last minute.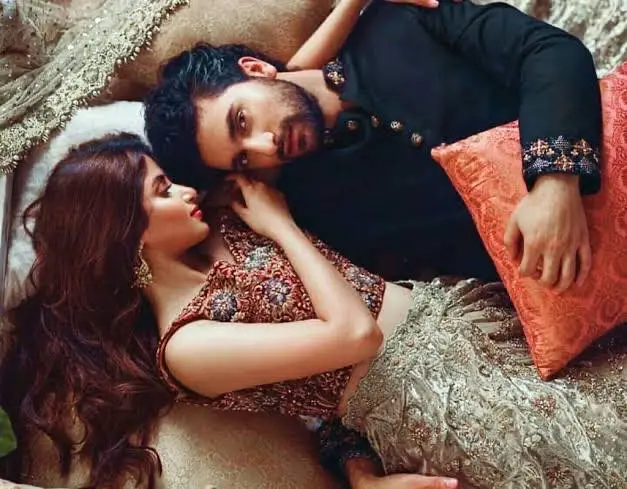 Keeping The Relationship Secret
Soon after the fans wanted to see this on-screen couple as an actual jodi in real life too. Ahad Raza Mir was asked about their relationship status in numerous interviews and in all these interviews he did not give any clear-cut answers. All he said was that he respected Sajal, she was a good friend and it was not nice that people were asking such questions especially because they were associating a girl's name with him for no reason.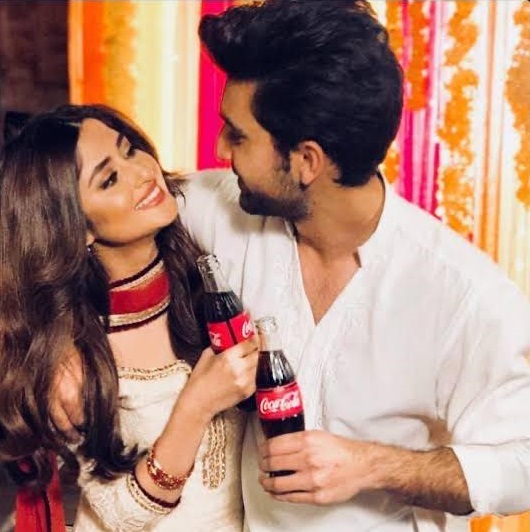 Well, this surely won many hearts because of Ahad Raza Mir's decent attitude but at the same time broke the hearts of those fans who were waiting to hear something different from Ahad and Sajal both. Sajal Aly was always extremely tight-lipped about her relationship with Ahad and it was almost if she had asked the interviewers not to ask her these questions. It was apparent that right from the beginning, Sajal and Ahad had made up their mind that they were not going to talk about their relationship in public.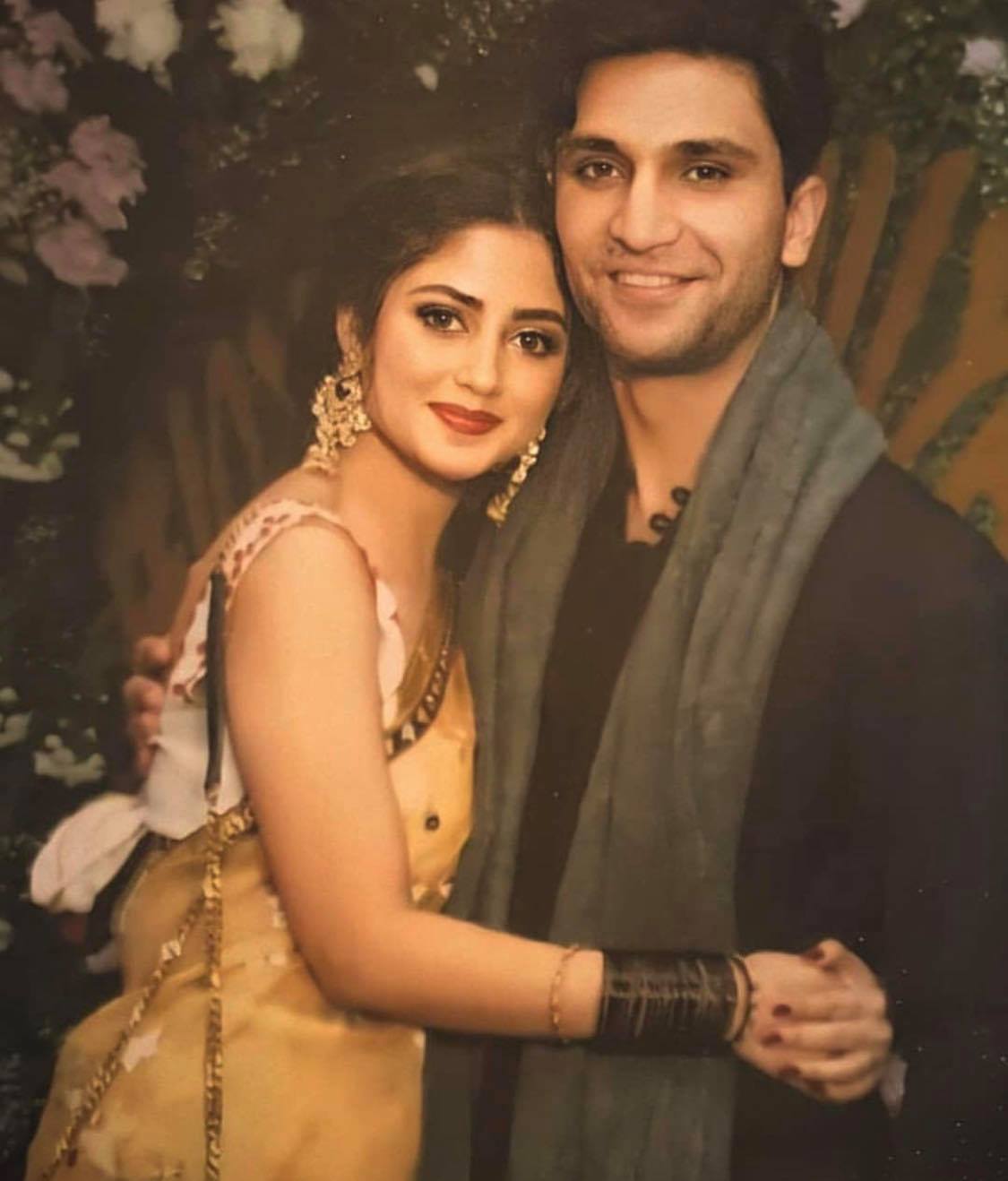 The Engagement Announcement
Well, all these rumors were proven right when Sajal Aly and Ahad Raza Mir quietly and out of nowhere announced their engagement which happened in Canada and which was a family affair. The couple shared a picture along with the announcement and some of the highlights of the functions were shared by Ahad Raza Mir's mother on her insta story and that was about it. Unlike other popular celebrity couples, Ahad Raza Mir and Sajal Aly did not give interviews together after the engagement and strangely enough have never even talked about it in detail.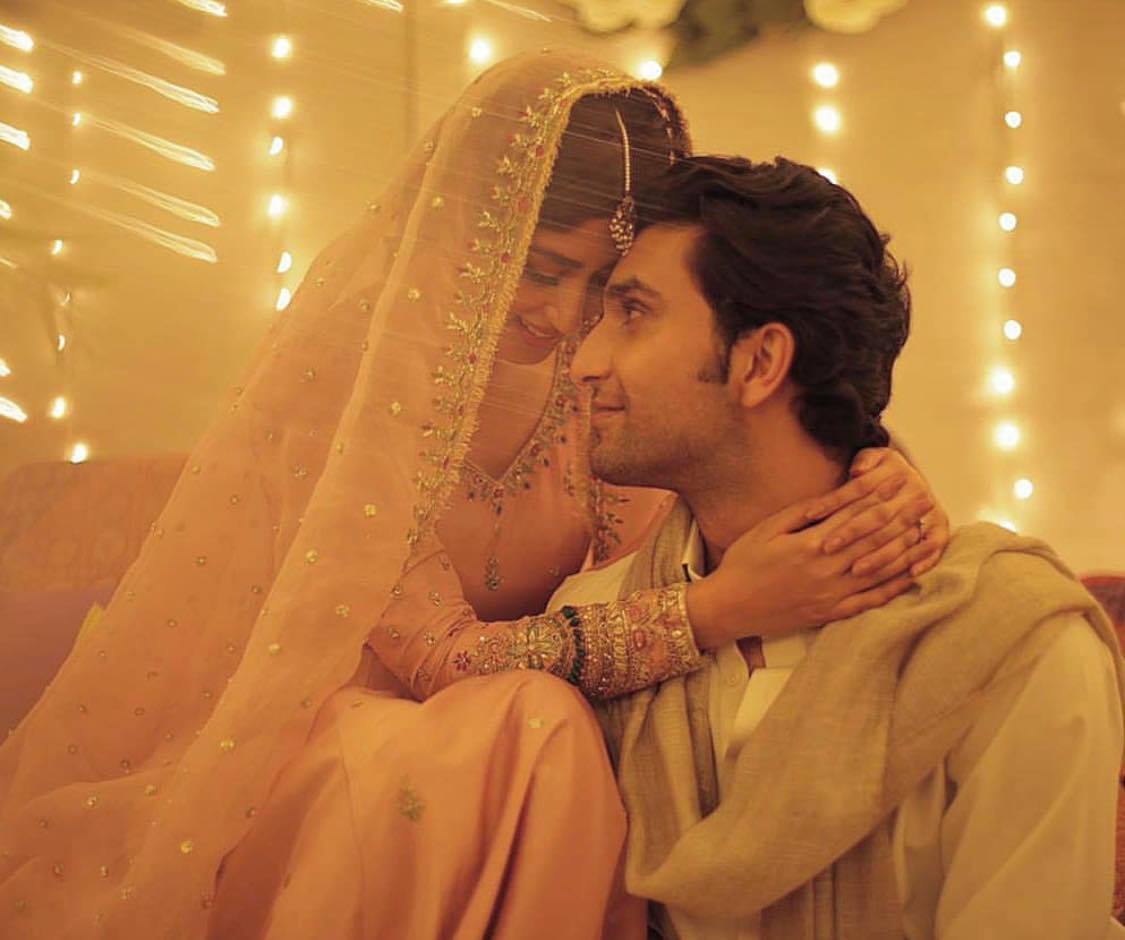 Sajal And Ahad's Marriage
Sajal and Ahad's marriage was just as much of a surprise for the fans as everything else about their relationship. Even when the formal wedding functions started, it was only through the insta stories of some people associated with the couple that the fans figured out that they were going to get married soon. They eventually got married outside Pakistan and this too was an intimate family affair with only a few close friends by their side.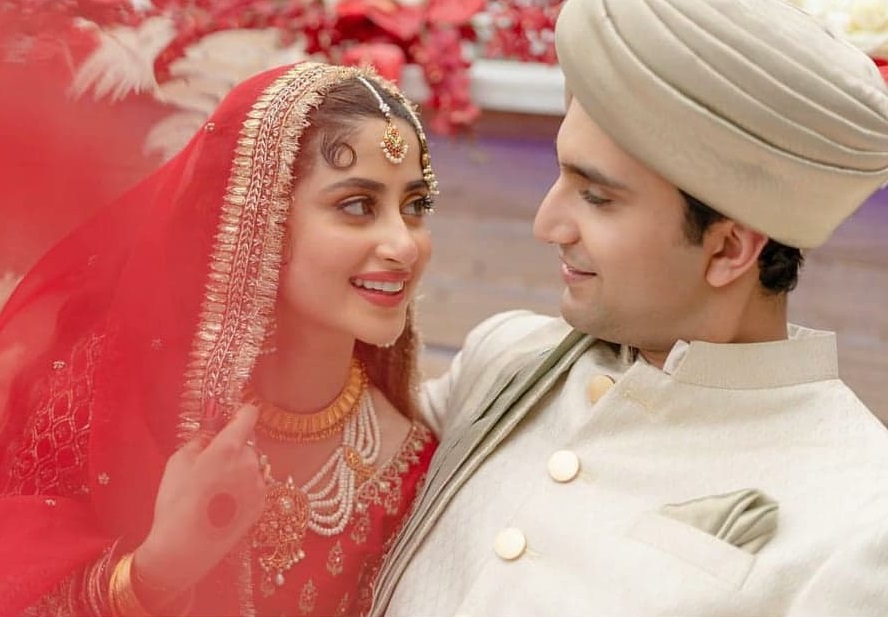 Their fans were obviously ecstatic to see this beautiful love story ending at such a happy note.
Too Cozy and Close On Screen
All of this would mean that they are private individuals who would want to keep their relationship personal. But then we see Sajal and Ahad getting all cozy and a little too close in photo shoots, commercials and dramas even when such closeness is not needed. Ahad Raza Mir in several interviews has also shared that he is a shy person in real life. Iqra Aziz and Yasir Hussein are often tagged as 'cheap' for using their relationship as a publicity stunt and for not keeping their personal lives private. While unlike them Sajal Aly and Ahad Raza Mir do not go around talking about their relationship in interviews and there was definitely not a public proposal at their part like was the case with Iqra and Yasir yet these two definitely have a tough time keeping their hands off of each other whether they are shooting for a commercial or drama.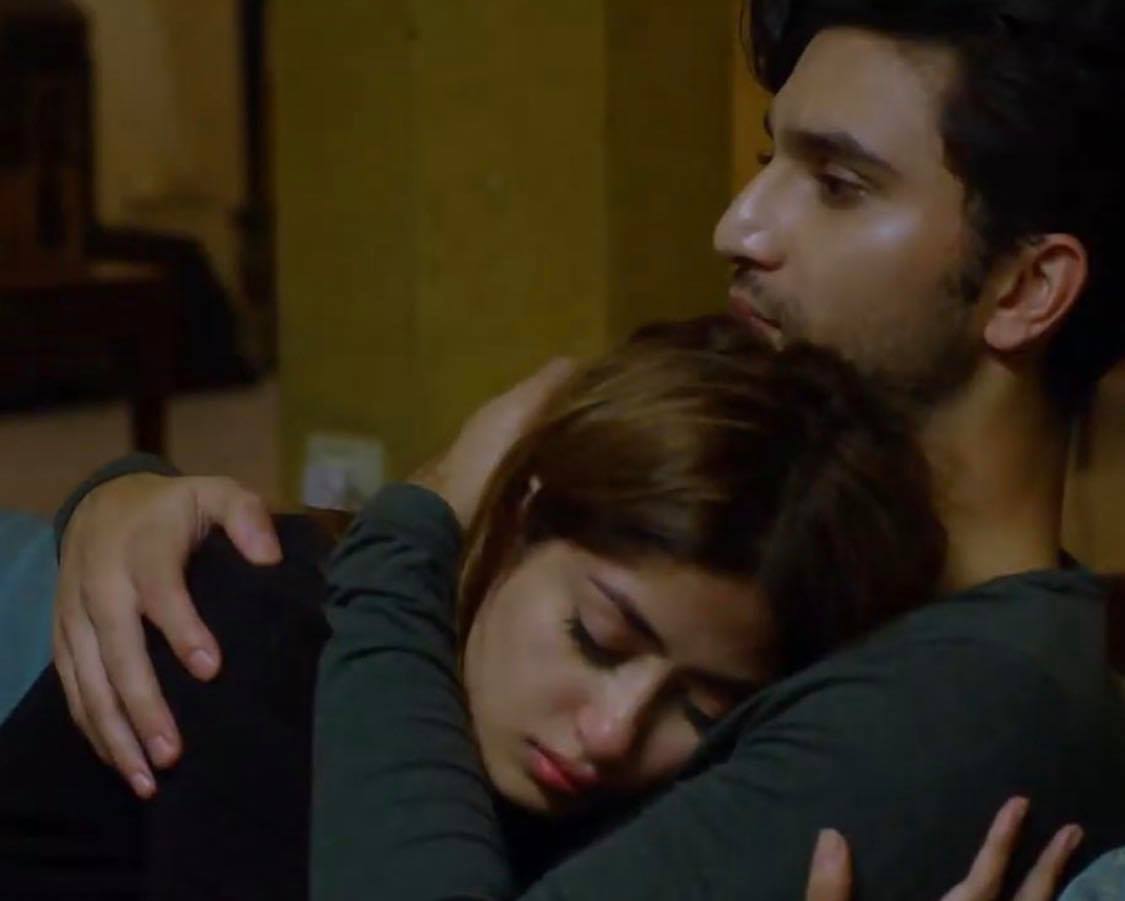 Pakistani dramas are bold and it can safely be said that Pakistani dramas are no longer the family dramas which they used to be. Having said that it is seldom ever that we see the kind of closeness between leading pair which we do when Sajal Aly and Ahad Raza Mir are starring together in a drama. This is rather odd for a couple who is otherwise so private.
Sajal Aly and Ahad Raza Mir's Hugs in Dramas
It won't be wrong to say that it all started with Yakeen Ka Safar. It is a mystery whether Sajal and Ahad were already in love when Asfandyar and Zubia hugged each other in the hospital after Zubia attempted to take her own life. This scene was loved by the fans because they had been wanting to see this couple declare their love for each other for the longest time. This declaration came in the form of some dialogues and of course the hug! The viewers had no idea that such hugs and a certain kind of unnecessary closeness would be part of every single project Sajal and Ahad would be part of from here on.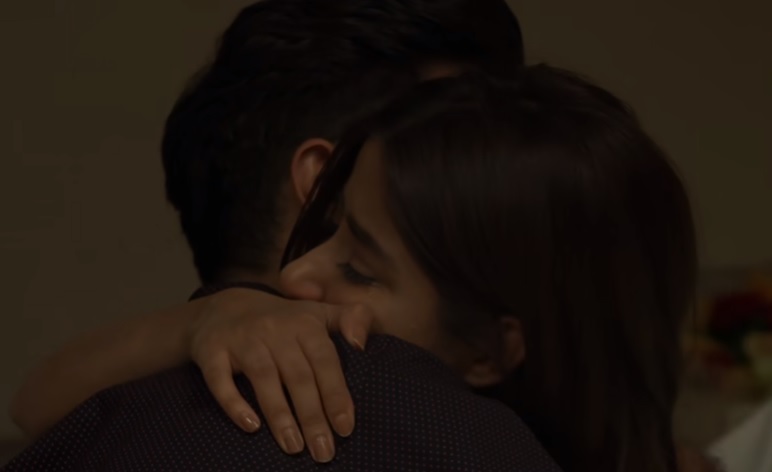 While most Sahad fans are more than happy with watching their favorite jodi comfortable on-screen, there are many others who felt that Ahad and Sajal were cashing in on their relationship with each other by putting the physical closeness between them on display for the satisfaction of their fans.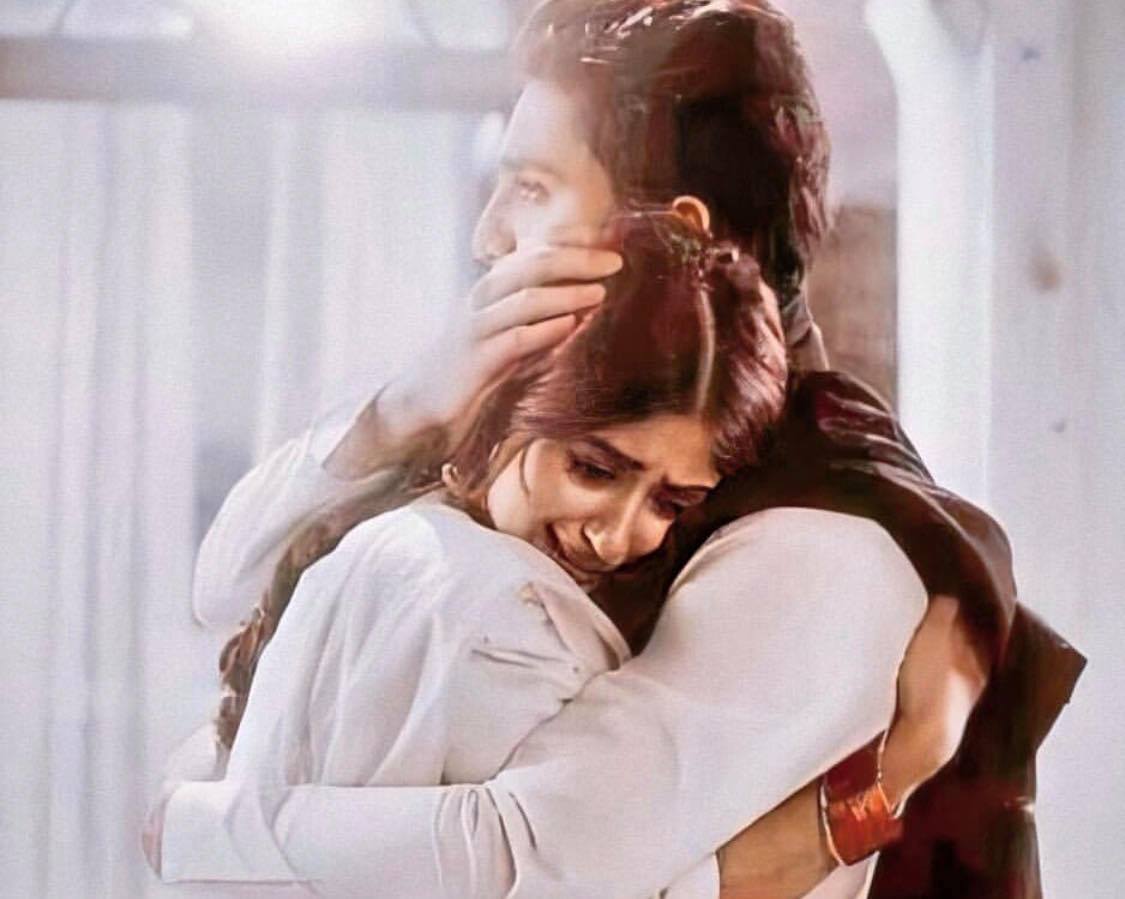 Aangan was another drama serial starring Ahad Raza Mir and Sajal Aly in the leading roles. The kind of physical closeness between them in this particular drama was the most unnecessary and awkward. Chammi and Jamil's flirtation and their entire relationship always came across as more physical than anything else. This was another drama in which the makers as well as the stars involved banked on this certain aspect because they knew that there are a vast majority of fans who like such closeness between them and think it is sweet.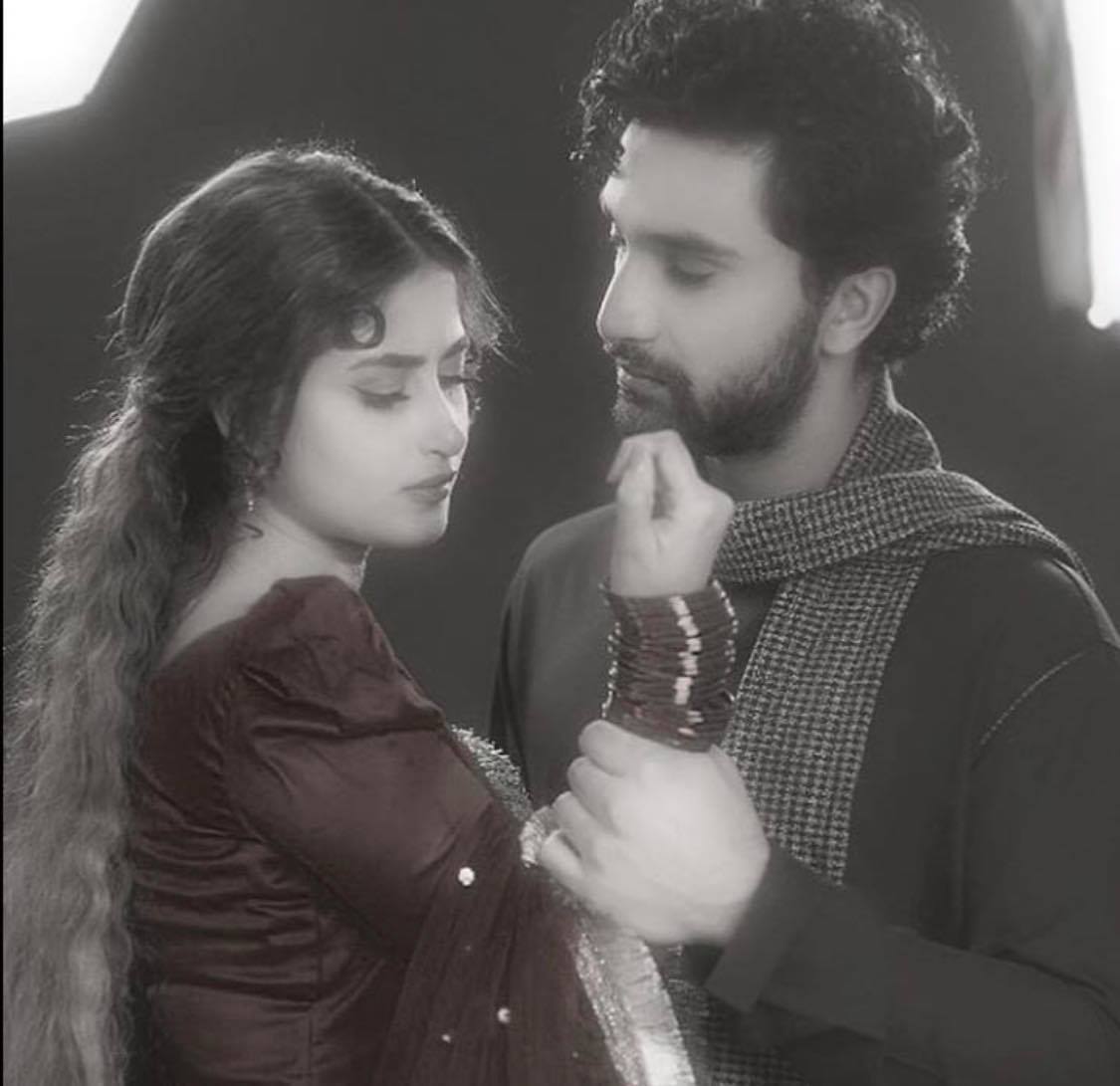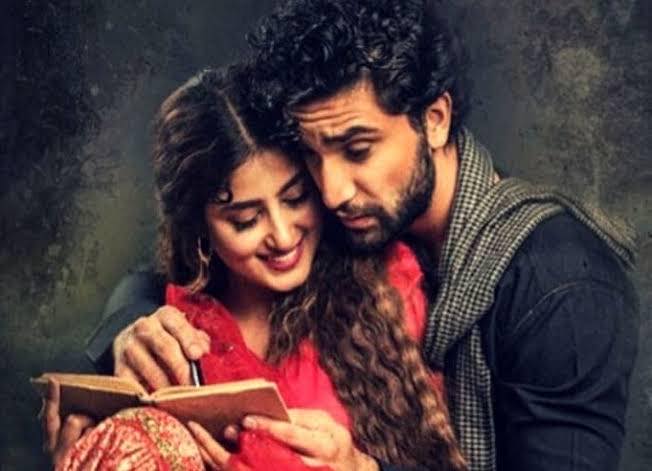 This is obviously not the first time that a real-life jodi has attempted something like this. Many other real-life couples have starred together in projects because together they have a massive fan following but we have never seen other real-life couples like Muneeb and Aiman, Hania and Asim, Urwa and Farhan and so many others sharing such moments on screen especially when they are not even needed.
Most often when there is such unnecessary physical closeness between celebrities in dramas most people find it off-putting therefore the celebrities also avoid it. Even though they might be openly dating and even going on holidays in real life, in dramas they try to keep the physical closeness minimal. In the most recent drama Yeh Dil Mera starring Sajal Aly and Ahad Raza Mir, the number of times they have hugged has basically shown that the directors and the producers know that these two are comfortable doing so and their fans love it too. Some of these hugs have come in the most unexpected of moments and they have been quite elaborate as well.
One thing is for sure that Ahad Raza Mir and Sajal Aly might want to keep many things about their actual relationship secret but they are more than happy to share hugs on screen. Their on-screen chemistry is undeniable but do they really need to show such physical closeness in order to get attention? Even if it is something that comes naturally to them why not keep it personal like they do with everything else about their private lives?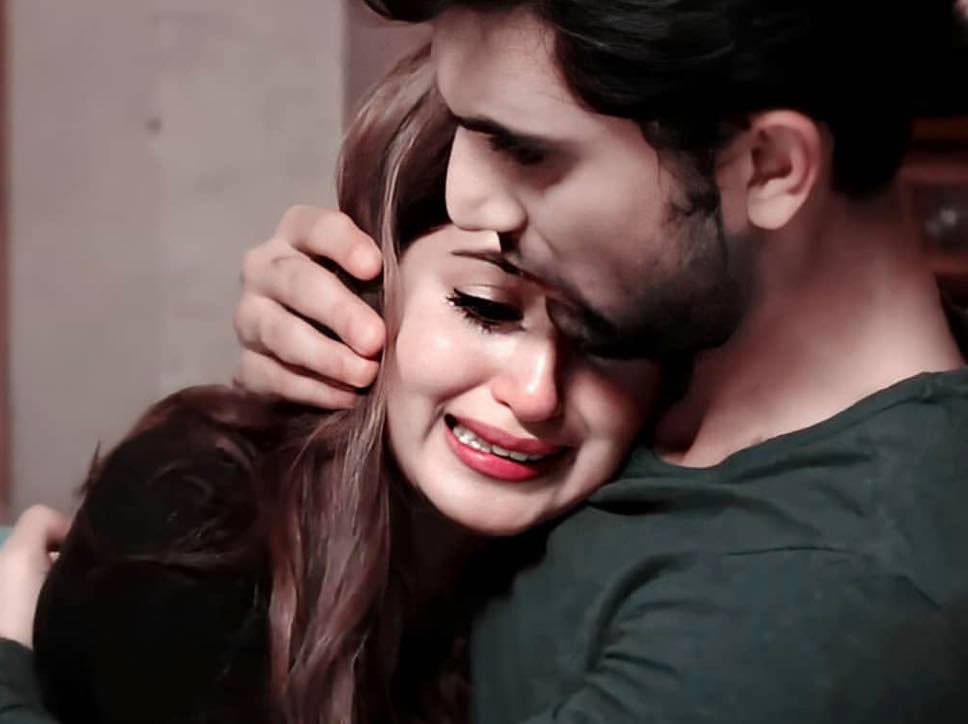 Do you find Sajal and Ahad's physical closeness in dramas cute or cringe-worthy? Are they setting a new 'trend' which will be followed by others? Sajal Aly is a brilliant actress and Ahad Raza Mir's acting skills are also impressive, together they are a treat to watch but do they need to bank on such scenes to make their fans happy? Share your views in the comments section below.