OMG! Such a beautiful episode filled with amazing performances & dialogues. This is what Fatima & I discussed last week that we're done with 20(+1) episodes of this play & every episode has been as interesting & as complete like the preceding episodes. Sadqay Tumhare has been such an amazing journey that has given us so much to cherish, starting from the story to characters to their chemistry to direction to screenplay to the feel of the era that they've drawn & to the illusion of a fantasy world they've created for us; everything related to this drama is beautiful. They've justified the notion of less being more because no matter how simple the execution of this drama has been, the attention to detail & quality speak for itself.
Finally, Shano came back home but she knew Rasheeda would do everything in her might to make her regret the decision of coming back to her parent's home. Rasheeda actually sighed with relief because she thought her plan has once again been executed according to her commands but what caught her off guard was Amin's take on this whole situation. Rasheeda in her wildest dreams would've never thought that a loyal & sincere husband like Amin, who she has been puppeteering for years will go against her wishes. 'Meri jaisiyaan to bohat hain ammi jee, par app jaisi aik nahi puray ga'on mai to kya puray jagg mai nahi'. Shano has always reasoned with Rasheeda for being unfair but this time, the focus of Rasheeda's wrath shifted from Shano to Amin & luckily Shano was spared for a little while.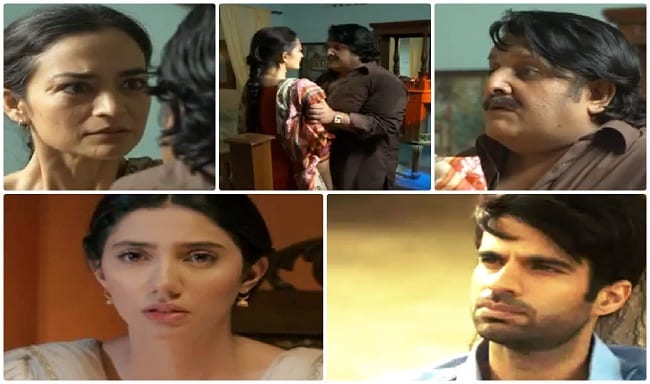 Amin has always been very likeable for who he is but what he did this time made him earn extra points. He stood by his decision because it's pretty evident that he has had enough of Rasheeda's scheming & plotting. He has done everything he could to please her, he has always tried to assure her that he loves her a lot thinking this would be enough for her to stay content & happy. He has always ignored Rasheeda's irrationality thinking she will understand on her own but Amin has pretty much understood that she is someone who cannot change & who will not change therefore Amin allowed his fatherly instincts to rule his verdict & that is why he decided he wants to put an end to Shano's suffering because deep within, he has also suffered seeing Shano in pain. I loved the way Amin tackled Rasheeda because this is exactly what it takes to deal with such a rigid person. Rasheeda had never thought in her life that she'd live for a day to hear Amin say he doesn't care about what she wants anymore. 'Beghairiti se behtar hai ke mar jao, mere liye itna hi kaafi hai ke tumhari qabr pe zoja Mohammad Amin ka qatba lag jaye'. Sadly, Amin was pushed to the limit where he had to take such a firm step because he is well aware of the fact that Rasheeda is unstoppable & there's no point in beating around the bush because she has been very vocal about her deepest darkest secrets, so there was no need of sugar coating things while conversing with Rasheeda too.
'Tujhe nahi poochna chahiye ke imtehaan kab hain, tu de to rahi hai imtehaan, aik parcha khatam to dusra shuru'. I loved the conversation between Humaira & Shano but the tangent at which a few words of Shano took Humaira to, was something that I never expected. 'Tum kar lo na us se shadi, muh choom loongi mai tumhara', with so much ease & in a moment of oblivion Shano said such a thing that she wouldn't have thought would actually provoke a thought in Humaira's mind. Khalil & Humaira are two people that Shano trust blindly & that's why she didn't think much before uttering anything because Shano knows that Humaira is well aware of what Khalil means to her & Shano believes in Humaira too. It was a bit uncomfortable to see Humaira not being herself after she heard those words. I can understand Humaira's feelings in a way that she has been a strong support system for Shano & God knows for how many years, Khalil has been the only man Humaira has heard things about, has spoken about, has thought of so I guess it's imperative that she unconsciously developed some feelings of love & possessiveness for Khalil too. Humaira has seen Khalil through Shano's mind & eyes, & Shano; through her words, has painted him with perfection & I believe this is what kind of makes it understandable where Humaira's coming from. She couldn't resist falling for such a man who is just so perfect. It looked like she just wanted to hear Shano say all that because instead of reading between the lines, she took it as an approval & let those words sway her from being a lifelong trusted friend to someone who is ready to betray her best friend.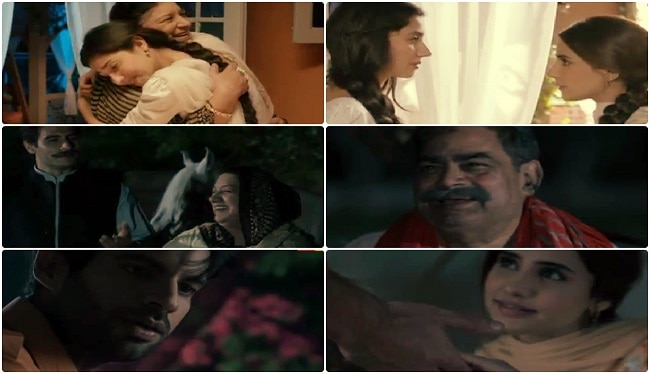 'Appki beti se purana pyaar hai mera, bees saal purana, do Amin Janjuay ke bachay paida kar lene se khatam nahi hota'; Rasheeda took despicability to another level. Yes, even though she just wanted to make Amin understand what he has done is wrong, she was kind of pleading in front of him to let go off her so that she can be with Abdur Rehman. With so much ease & without much effort she confessed her only desire that has been garnering in her heart & mind for years. She left no margin in stooping absolutely low to demand what she wants. Even though she might say that the only reason for her rejecting Khalil is because of what his father Sadiq & mother Inayat did to her, that's definitely a lie because she has been so engrossed in her one-sided love with Abdur Rehman that she doesn't care about anything or anyone; from society to family to relatives to her children to her husband; absolutely no one & nothing at all so Khalil is just another pawn that she is using to get what she wants. I actually want to see what will put an end to Rasheeda's fixation of Abdur Rehman because she has crossed all the limits & it won't be an overstatement but seems like it will take a miracle for her to let go of her past.
'Paar laganay walon se dubonay walay ziyada takatwar hain'. I felt for Shano so much. Her happiness has finally made an appearance after so many obstacles that her hesitance in accepting it wholeheartedly seemed justified. She still has some inhibitions that are holding her back because she knows despite being so close; Khalil has always been so far. I loved the scene & conversation between Abdur Rehman, Naani & Tangay Wala, it seemed heartfelt & it was quite overwhelming too. People around Shano & Khalil have prayed for them every chance they got so after getting to know that they both are finally going to be together, they all have a right to rejoice over it because they have played an important role in their lives too.
As much as I want to believe what happened between Humaira & Khalil was a dream sequence, the preview suggested something totally opposite but I am still reserving my judgement & won't resort to assumptions until I get to see what they have in store for us. This episode was complete in so many ways. I loved how beautiful Shano (read Mahira) looked in a simple white dress. She has given a perfect face to the character of Shano but without a doubt, this episode belonged to our dear Amin, who has finally taken a stand for his daughter & I give him an extra credit for saying 'ma ban Rasheeda, baandri na ban', haha!!! Share your thoughts about this episode of Sadqay Tumhare please. :)
Keep Supporting,
Cheers,
Zahra Mirza.
ps: Covering for my dear friend Fatima Awan this week but like always, keep an eye on the comments section for her say. :)