Passengers rarely wish to have transits on airports as there are hardly any activities or do other than shopping. But in recent times, airports have improved to a great extent, offering many retreats and activities for passengers who have layovers for long haul flights. Here's a list of airports you won't ever get bored at if you have a layover:
Singapore Changi Airport (Changi, Singapore)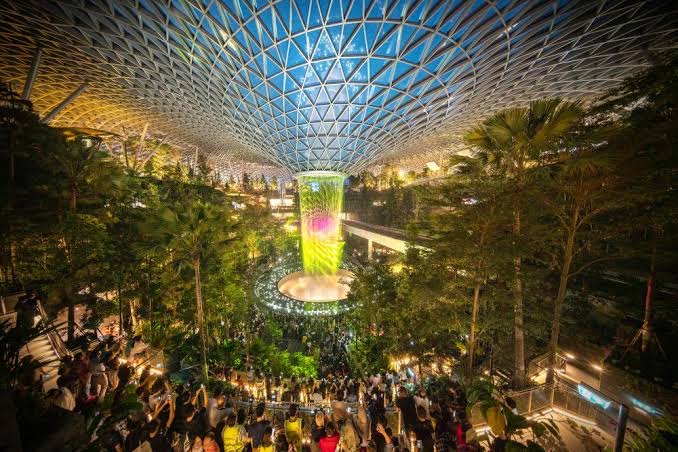 Singapore Changi Airport has been named the best airport in the world for the seventh consecutive year. The airport holds various exhibitions and events throughout the year which are truly impeccable. Singapore Changi airport hosts a butterfly garden, sunflower garden, cactus garden, the world's tallest indoor waterfall, a huge indoor slide and many more entertaining spaces to explore. The airport even has a cinema (incase you have a long layover), there's beauty spas, swimmings pools, kids playgrounds and many exciting things to do. You won't get bored here ever!
Haneda Airport (Tokyo, Japan)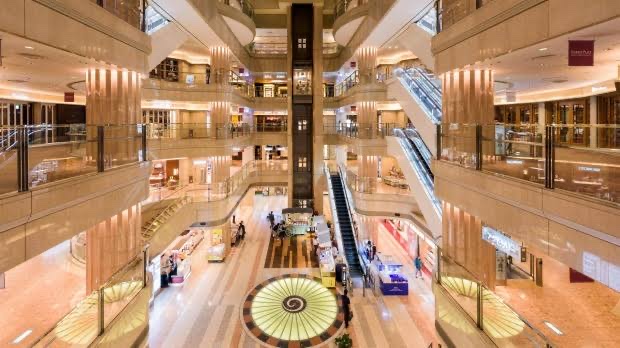 Haneda Airport is the oldest in Japan and cleanest airports in the world. At this airport you'll find a faux traditional street market which will take you back in time to the flourishing Japan of the Edo period. Indulge in some of Japan's best served sushi at one of the many famous restaurants you can find here. You can buy traditional Japanese goods from vending machines or dine under the stars in their Planetarium Starry Cafe. Rejuvenate at one of the spas which offer Japanese massages which will take all your worries away.
Incheon International Airport (Incheon, South Korea)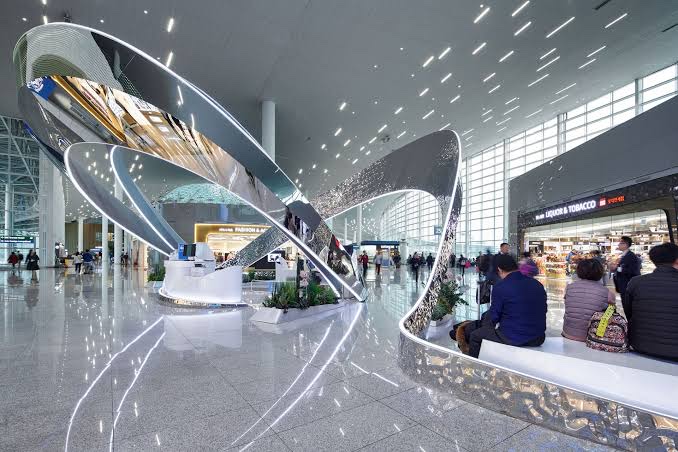 Incheon airport boasts having a golf course, a spa, ice skating rink, a museum and a full-blown casino. They also have a total of seven eco gardens which are free of cost to pay a visit to. If you're hungry, visit one of the many restaurants serving traditional Korean food from Kimchi to Bulgogi. You can even catch the latest movies at their cinema or unwind at their spas and saunas for a relaxing experience.
Hamad International Airport (Doha, Qatar)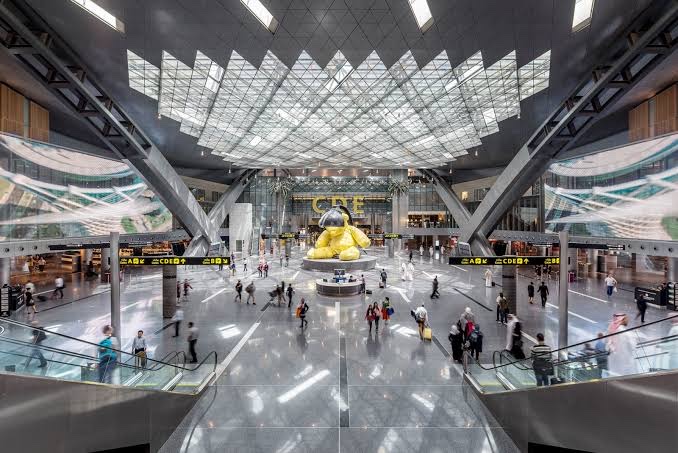 The airport serves some of the best food including Middle Eastern cuisine, luxury upscalefoods such as caviar. There are even less costly fast food options. You could stop over at their airport museums to catch some art displays. Apart from these, there are spas, saunas, gyms, shops which you can visit.
Hong Kong International Airport (Chep Lap Kok, Hong Kong)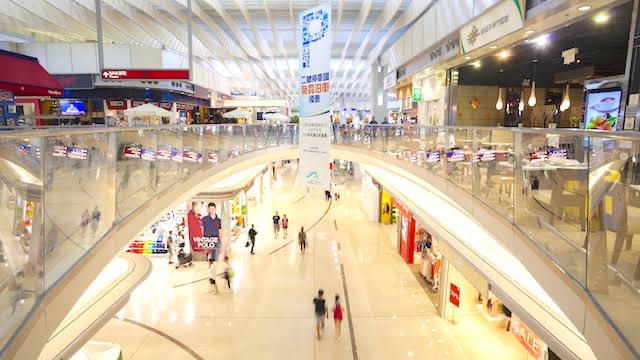 The airport boasts of a Flight Aviation Center which is a small museum that includes a cockpit and a flight stimulator. It lets you experience the moments of being a pilot. How exciting! Other then this, you can catch movies at their cinema, indulge in traditional cuisine at the restaurants, relax at spas and saunas, play golf at the golf courses. One of the main attractions of the airport is the trick art installations which they have installed at various places around the airport. There are a total of eight pieces for passengers to find which have local themes including lion dances, goldfish market, and Cantonese Opera. The airport also has a gaming arcade for some extra added fun.