There is no denying that Lahoris love their tea time. Whether it is just having tea on it's own or coupled with a few finger licking snacks, tea time has it's own perks. Here's a list of 5 best restaurants you can Have Hi-Tea in lahore.
Spice Bazaar (Tipu Road, Gulberg 2)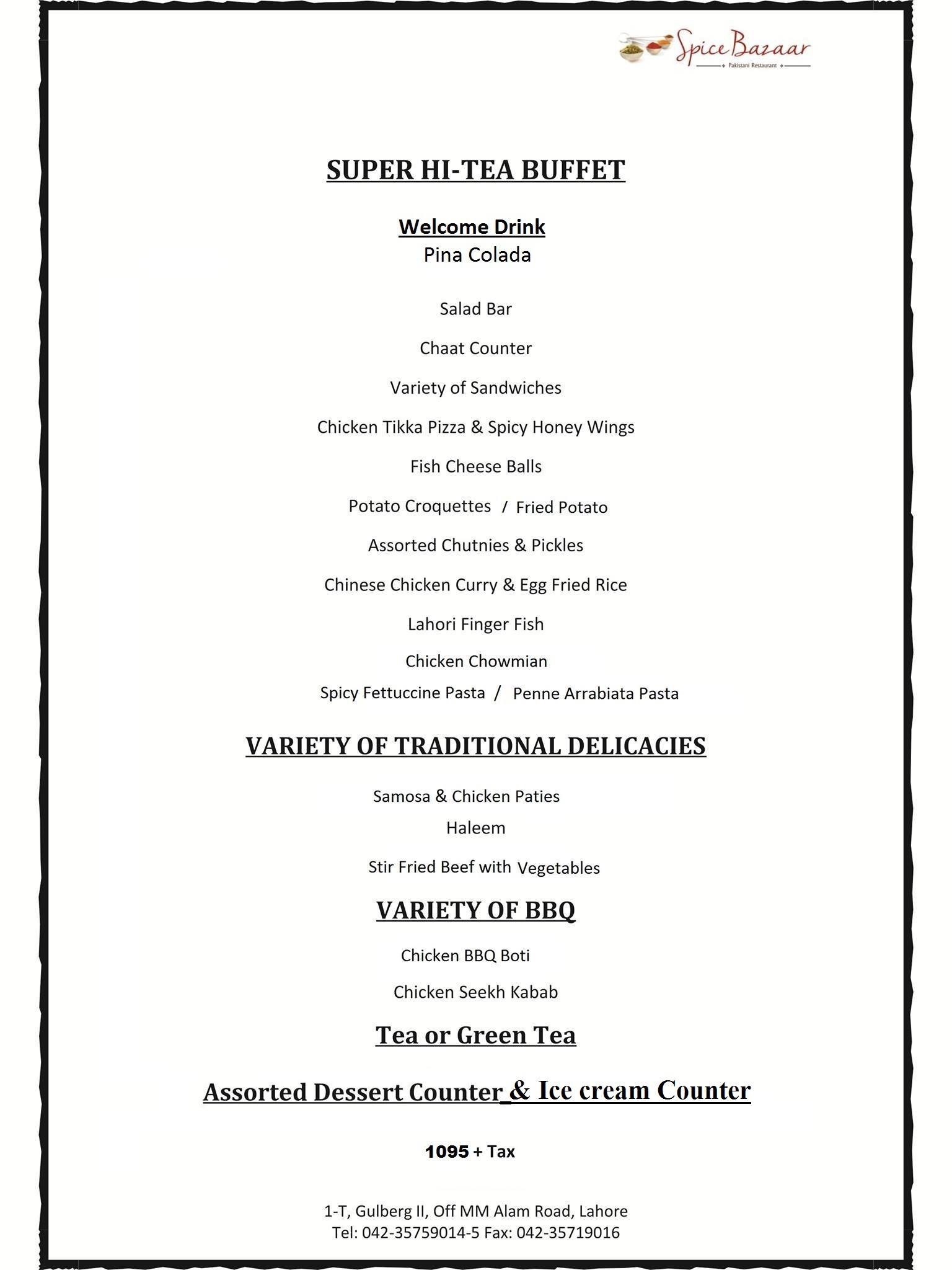 Spice Bazaar is a Pakistani restaurant located in the heart of Lahore that is Gulberg. Spice Bazaar offers traditional Pakistani tea time snacks in their high tra which lasts for 2 hours from 4pm to 6.30pm. It's the perfect place to go with family for some delicious chaat, gol gapay, samosas and other delectable munchies. If you're a sweet lover, you can also enjoy pastries, cookies, kheer along with an assortment of other desserts. You can enjoy all of this in just PKR 1,095 plus tax.
Cafe Barbera (Mian Mehmood Ali Kasuri Road, Gulberg)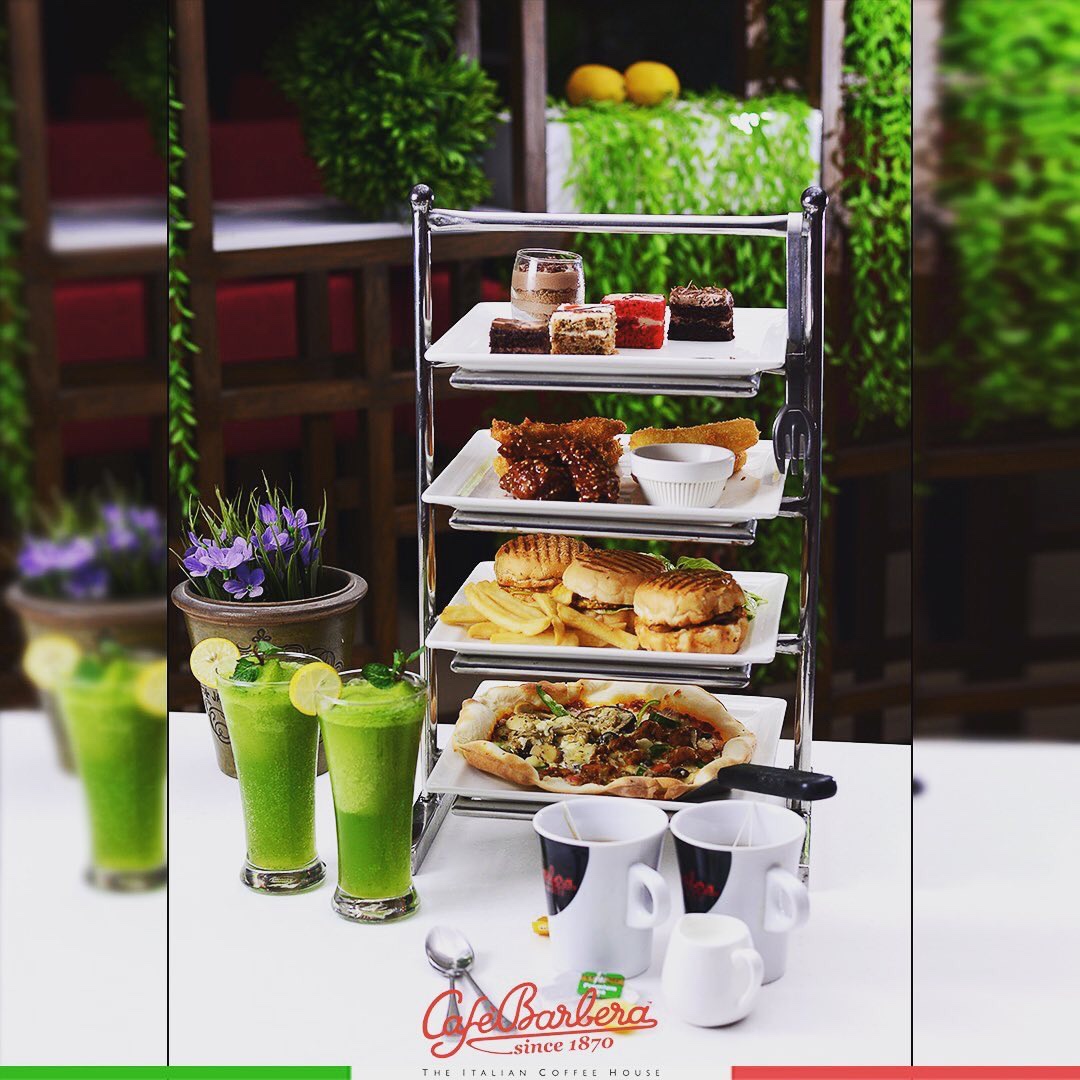 Italian restaurant, Cafe Barbera serves a hi-tea platter during tea time from 4pm to 7pm. This platter includes their popular Italian pizza, paninis, chicken wings and many other savory items. It is served alongside a choice of tea or mint margerita. You can enjoy all this in PKR 1,299. The platter at Cafe Barbera serrves two people, so head over there with your best friend or significant other to enjoy some special bonding time.
Freddy's Cafe (M.M Alam Road, Gulberg)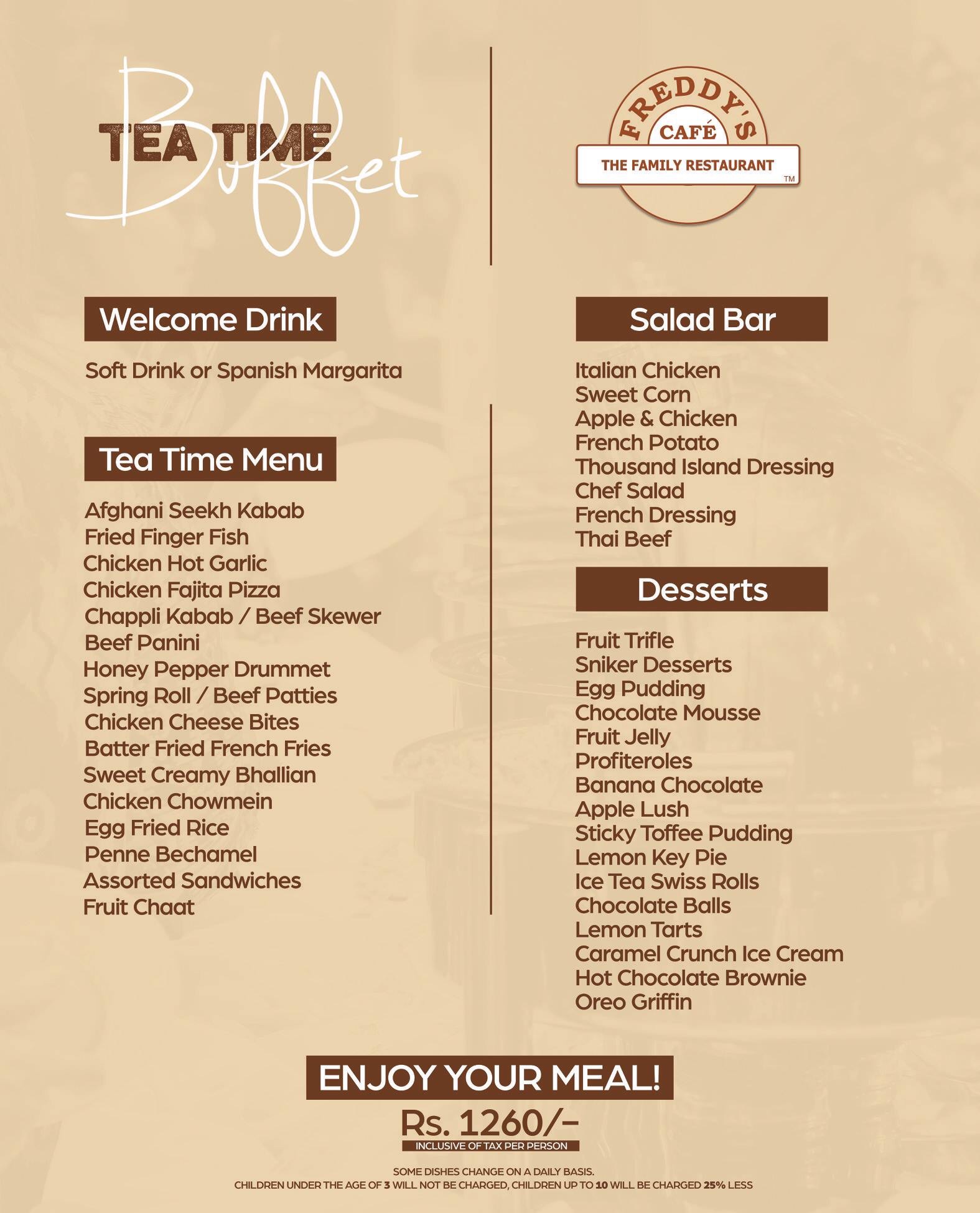 One of Lahore's first and most popular spots for hi-tea is Freddy's Cafe. The restaurant which has been running since 18 years were the first ones to introduce Lahoris to the concept of hi-tea. Serving both continental and Desi eatables on their menu, their hi-tea is an amalgamation of their most popular dishes alongside delectable snacks.The items offered by the restaurant include Afghani seekh kabab, fried fish, mini burgers, chapli kabab, chicken cheese bites, noodles, assorted sandwiches and seasonal fruit chaat to name a few. Even their dessert bar has a lot of yummy servings to offer for the sweet tooth lover. You can enjoy all this from 4pm to 6pm in just PKR 1,260/person.
Mandarin Kitchen (DHA and Gulberg)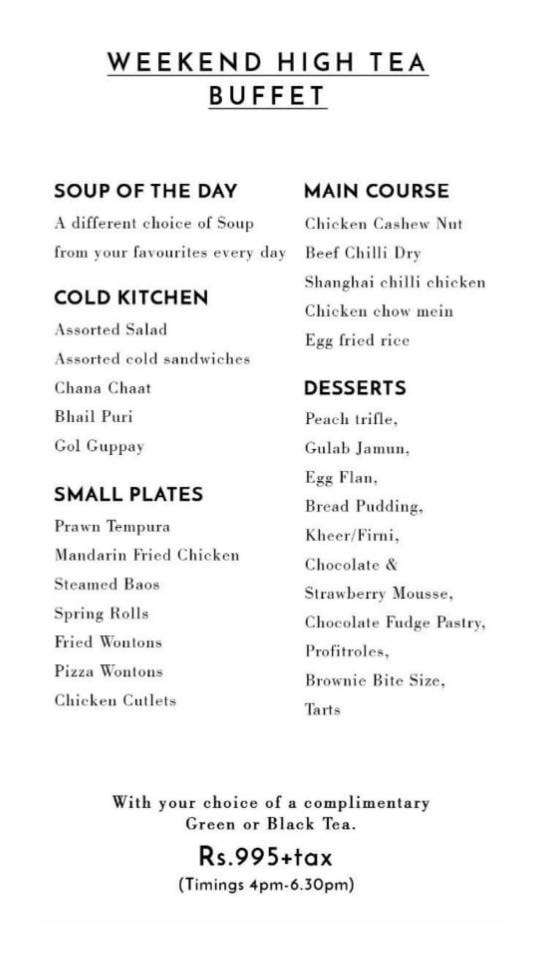 One of the few good chinese restaurants offering hi-tea buffets is Mandarin Kitchen. This quaint eatery in DHA offers hi-tea only on the weekends from 4pm to 6pm. Indulge in over 30 dishes which consist of a mix of continental, chinese and thai, desserts, snacks and much more. While the hi-tea buffet is on going at the DHA branch, Mandarin Kitchen is yet to start offering hi-tea at their Gulberg branch.
English Tea House (DHA and Gulberg)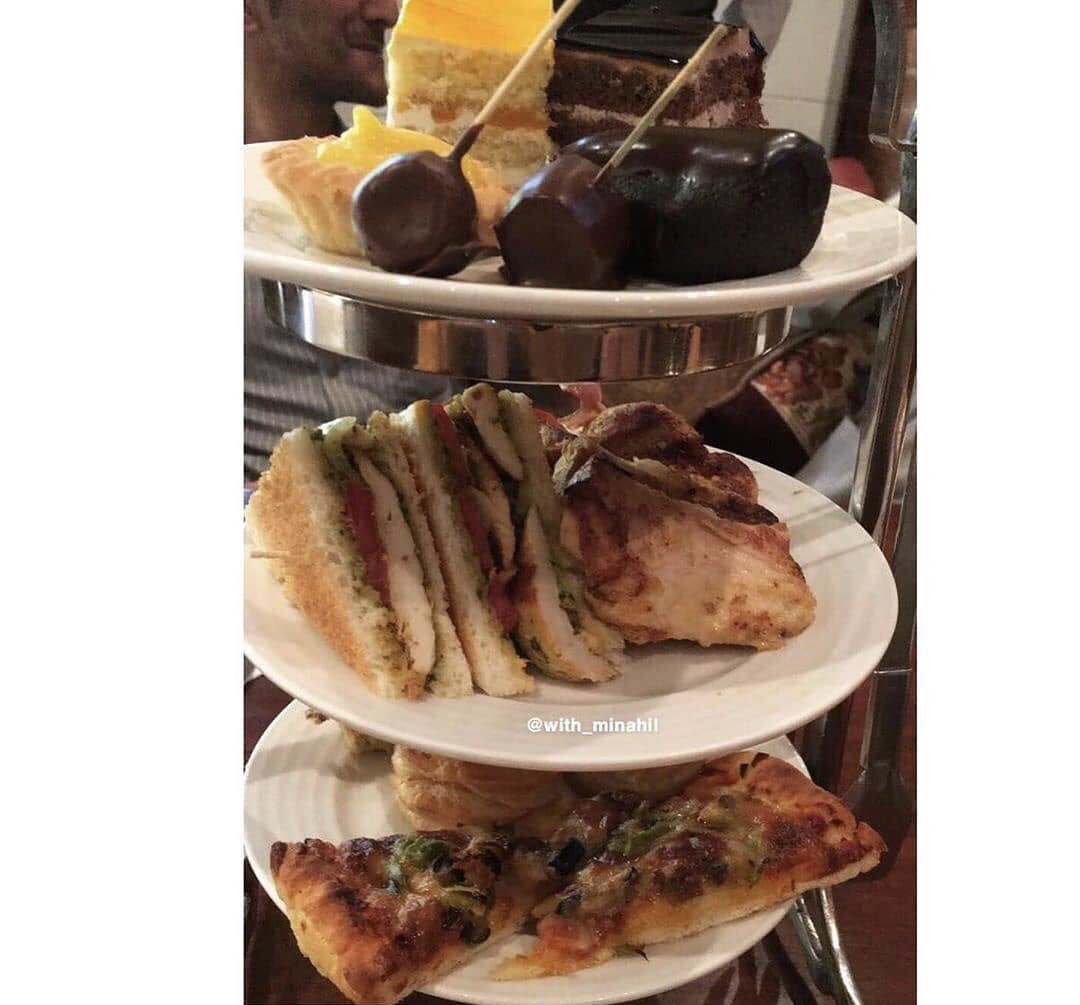 Staying true to their name, English Tea House's hi-tea is very British. If you choose their Windsor English hi-tea platter, you'll be served at the table with a steaming pot of tea or coffee along with fresh seasonal fruits, an assortment of cheese, slices of quiche, grilled fish, chicken skewers, pizza slices, mini pastries and chicken sandwiches. This platter is enough for two people.