Cathedrals hold a special religious place in Christianity. As Pakistan was once part of India and under British Raj, there are quite a few famous Cathedrals in the country. Here's a list of seven iconic cathedrals in Pakistan which will leave you spellbound:
St. Patrick's Cathedral (Karachi)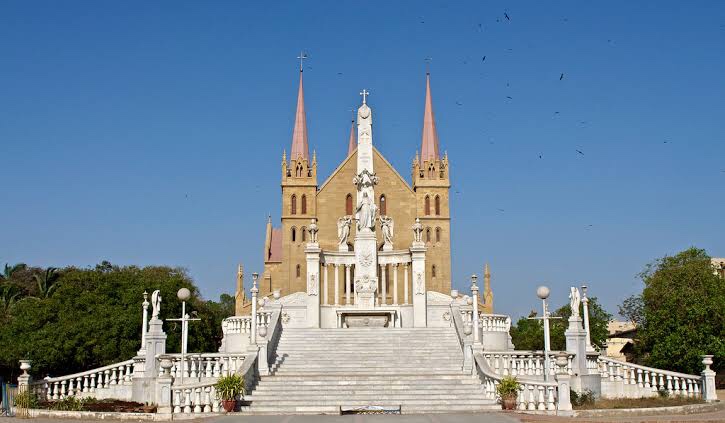 St. Patrick's Cathedral was built in 1881 near one of the oldest church of Karachi. The cathedral is said to be one of the largest in the city boasting of being accommodating 1500 worshipers. The building is reminiscent of being constructed in the British era due to it's red brick design with stained glass inlay and arched windows which religious scenes. Apart from being holding religious value, the cathedral is also a major tourist attraction.
When one enters the cathedral, they are welcomed by a monument of Christ the King which is a 54 feet structure made of white marble in 1931. Inside the monument is the statue of prominent Christian missionary St. Francis Xavier. In 2003, the government declared St. Patrick's Cathedral a protected monument under the Sindh Cultural Heritage Protection Act because of its cultural importance and historic Gothic Revival architecture.
St. Paul's Church (Rawalpindi)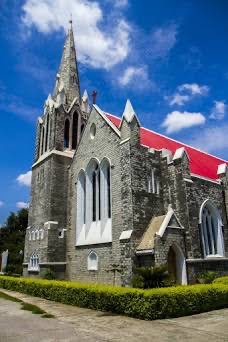 One of Rawalpindi's oldest churches is the St. Paul's Church built in 1876. The church can accommodate up to 800 worshipers at a time while it has been a functional religious site since over a 100 years.
Like most churches, this religious site was also constructed during the British Era and boasted of a red brick exterior with wooden ceilings. Recently, the outlook of the church has been changed as it has been painted grey with red sloped ceilings.
St. Mathew's Church (Nathia Gali)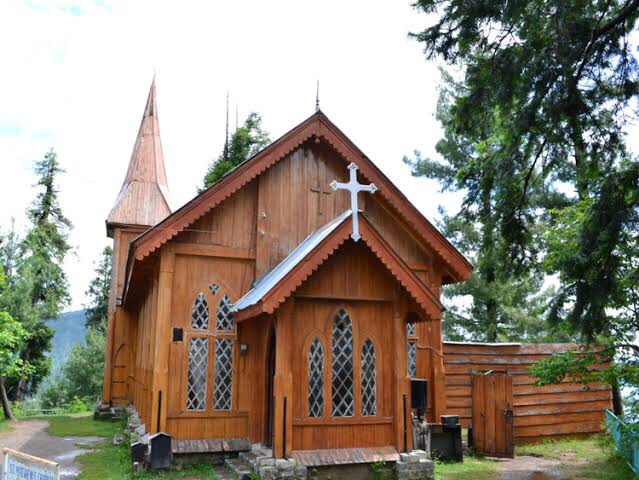 One of the country's most beautiful and picturesque churches is this one. St. Mathew's Church in Nathia Gali is built entirely of cedar wood and looks extremely dreamy set on top of a hill station with lush green trees. A much active church, the site is also famous among tourists.
The Holy Trinity (Murree)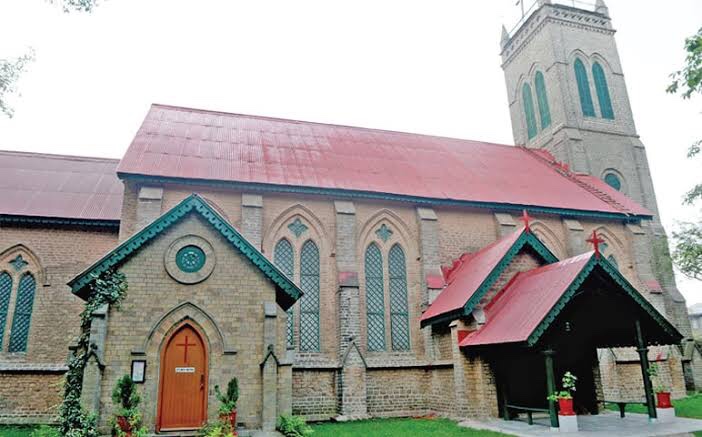 Located on the busy streets of Mall Road, Murree, The Holy Trinity Church dates back to 1857. The architecture of the church boasts of Anglo-Indian style with stained glass inlay and wooden ceiling and floors. The main prayer hall of the church can accommodate 400 people at one time.
Sacred Heart Cathedral (Lahore)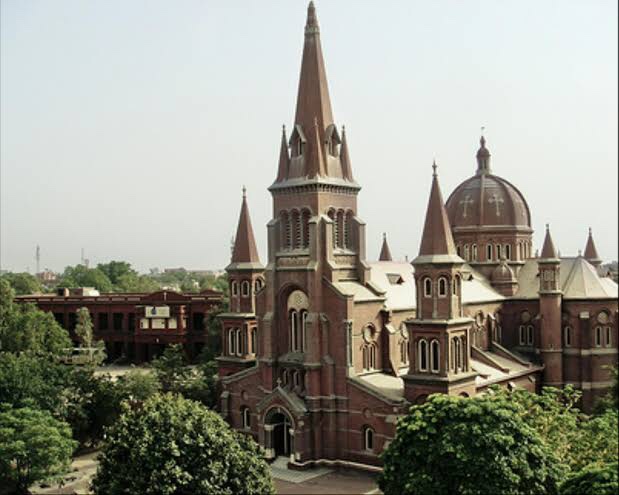 One of Lahore's most busiest and popular churches is The Sacred Heart Cathedral which dates back to 1907.
The buildings architectural has been constructed using the Roman Byzantine style while it can accommodate 1,500 worshipers at one given time.
St. Mary's Cathedral (Multan)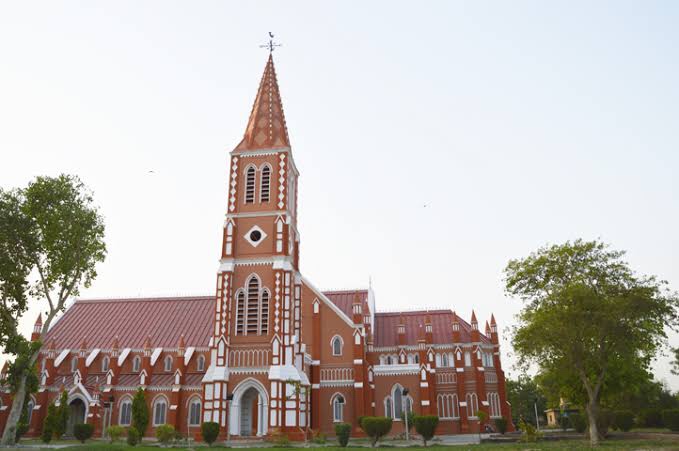 Another red brick church, the St. Mary's Cathedral dates back to 1848 and is over 170 years old. The cathedral is an important historical monument for visitors along with being a site of worship.
The facade of the building is constructed in red brick while the architecture boasts of being Gothic style with material being imported from England.
St. John's Cathedral (Peshawar)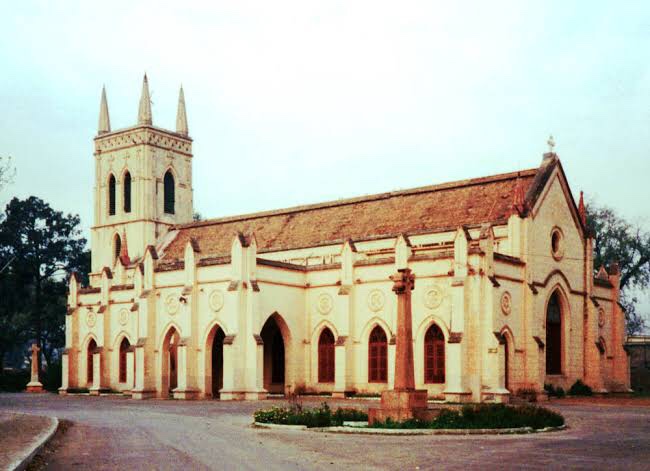 One of oldest churches in KPK, The St. John's Cathedral was initially a church around 1860 while it achieved the status of a cathedral two years later in 1862. The cathedral can accommodate up to 700 worshipers at one given time.