Hmmmmmmmmmmmmmmm!!! Don't know how to begin this review because whatever has just happened is ridiculous & I really don't know how to put it in decent words. I know it's going to be a big struggle for me to maintain the limits that certain someone has just crossed.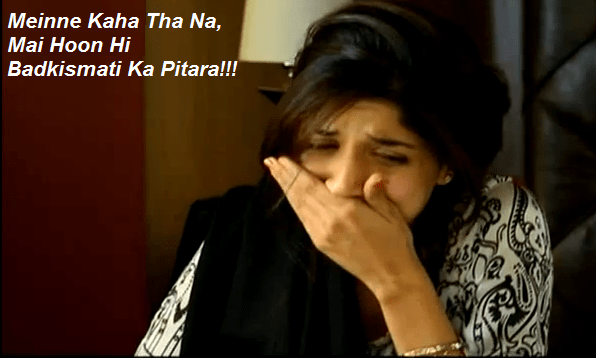 So, Haya there you have it, another proof of Awazaar's sincerity towards you, LOL! While he was there promising his remaining few years of life to Haya, he ended up making a lifelong promise to Sofia in a form of their child. That's just so cool, isn't it? How do we put it, at one point Awazaar is so innocent that he lisps, but on the other hand he's just…hmm chalain rehne dete hain!
Haya's bechargi has reached the seventh sky too where she knows that Awazaar's spine's pretty crippled that's why she took up the job of being a Maali along with being a Maasi of the house too. Haya's so considerate that she knows if she'd do the chores that Awazaar's supposed to do, it will result in a few moments of nazr-e-karam that she might get from her zang laga sartaaj. Haya's well aware of the fact that Awazaar's spineless back must be hurting from swaying like a pendulum between the two wives, therefore she thought let's help him out. I really don't understand what the writer here's trying to tell that girls who get wronged are supposed to put up with every single crap that comes their way? So, why didn't she name the Baby Biwi a doormat instead?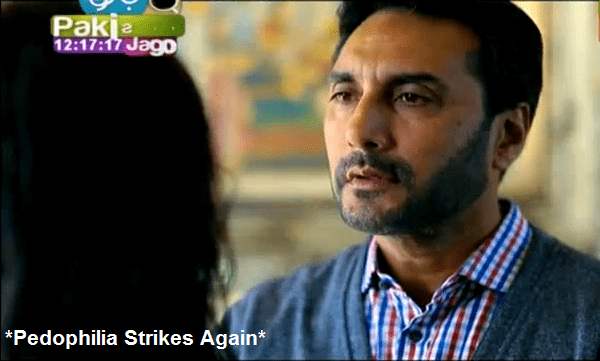 Sofia's ready to enjoy the new phase that has just begun in her life but I am sorry to say, she looks like a loon who's so self-absorbed that she can't sense the indifference of her husband? All this while, she kept on nagging about the distance she felt was coming in between them but can't she see her husband's forlorn face that has become 1 foot long? Can't she see that he's not even excited to hear the news of a baby? Obviously, he should've been a grand-dad by now but still, no signs of happiness at all? All he does is ask her to rest so that he can rekindle the affair with Haya, but Sofia mistakes it as his love & attention?
Once again the unwanted stone (Ruby) tumbled in with her bizarre ideas thinking she'd prove to be Sofia's saviour whereas she was the one who went to the hospital & heard what the doctors said, that Sofia supposed to stay happy but nahi, ye to hain hi adaat se majboor, so a gain apni Shukki shaksiyat ko le ke.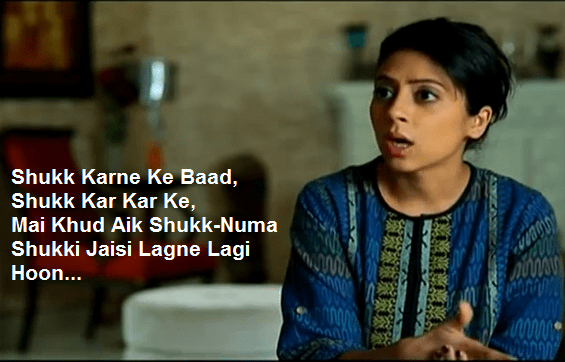 Even after Sofia said what was brain-fed to her, Awazaar lisped thinking whatever she did was right? Another shock that came to me was the news that this mansion consisted of only 2 rooms, that's why they couldn't accommodate Haya somewhere else? LOL! I mean how spineless can Awazaar be where at one point he supports Sofia for her stupidity but the very next moment he makes himself look more stupid saying he knows what Haya's going through? I hope he can grow up a bit & become in charge of the house rather than being a pedo-bhai-in-the-house.
I think the best solution is to pack Haya's bags & send her to Pakistan, but then oh, Sofia's going through the most unusual pregnancy where she can't even walk (!?!?!) so Awazaar ke parathay maray jayeinge. Chalo Haya ko koi aitraaz nahi to hamain kya? I am glad that this episode ended at a funny note for me at least because by the end of next episode's preview, I loved the way Bumble Bee swerved & fell down (not to be missed, that too in her signature sleepwear). Itna drama to meinne kisi dramay mai bhi nahi dekha. :D Share your say bhai!
Keep Supporting,
Cheers,
Zahra Mirza.