Tonight's episode of Aangan focused a great deal on Jamil, Chammi and Alia's love triangle. Mazhar has been locked away for 7 years and his wife continued to curse him. Alia kept on reminding herself as well as the viewers that she was never going to fall in love. At the same time her expressions were misleading and the 'haari haari' scene suggested something completely different. This was however not the first time that the director added such a forced filmy scene in an episode.
Flow Of The Story
The flow of the story so far has been anything but smooth. Such scenes (like the 'haari haari' one) only confuse the viewers and disrupt the flow. Some of the dialogues tonight were equally confusing and others were highly repetitive. Bua says the same things over and over again. The repetitive dialogues also slow down the pace of this drama and affect the flow of the story. Israr's scenes make you wonder why Hassan Noman signed up for this character. Daadi's conversation with Bua tonight should have been emotional but the dialogues and the execution was extremely disappointing.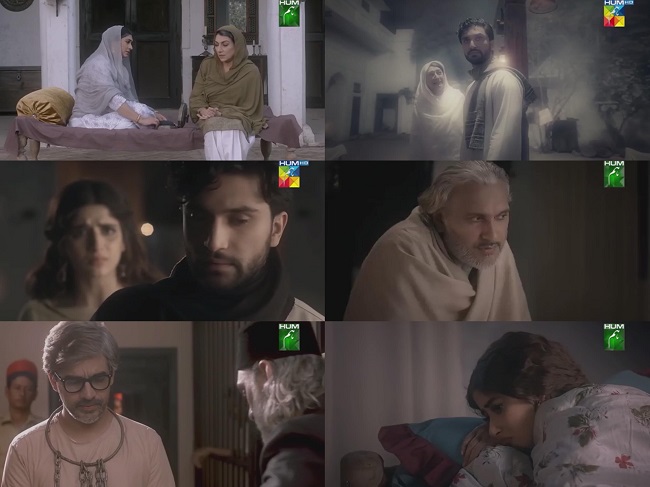 The Characters
Mawra Hocane looks great in this drama and she has acted really well too but the close-ups and overemphasis on her looks is getting more annoying now because Alia is supposed to be going through a really tough time right now. Same is true for Chammi and even Jamil. Another important scene in this episode which completely fell flat was the one which covered Alia's reaction after she read her mamu's letter. Alia's intentions after reading the letter were communicated to the viewers in the most plain manner possible. Chammi on the other hand showed her anger and took out her frustrations by shouting and distancing herself from Alia.
The fact that Alia's character is flawless is making it difficult for me to connect to her. She complains every now and then but overall she is always in control and trying to fix things. She has no vulnerabilities or shortcomings except for how scared she is 'of love'. The scene covering her reaction when Jamil told her he loved her was also executed poorly! Chammi's character is slightly more interesting only because it is easier to understand her and her scenes have not been misleading in any way. Chammi's madness too is understandable since she has been rejected all her life but the Muslim League jalsa was a bit too much even for her! Still wondering how far she will go once she finds out that Jamil bhaiya is 'madly in love' with Alia. The only surprise in this episode was Jamil's story about Safdar's letter which makes me wonder where Safdar is now since he must know Tehmina died. Safdar turned out to be yet another twisted male character who couldn't make an exit from Tehmina's life gracefully. This drama has some of the most unappealing and weird male characters.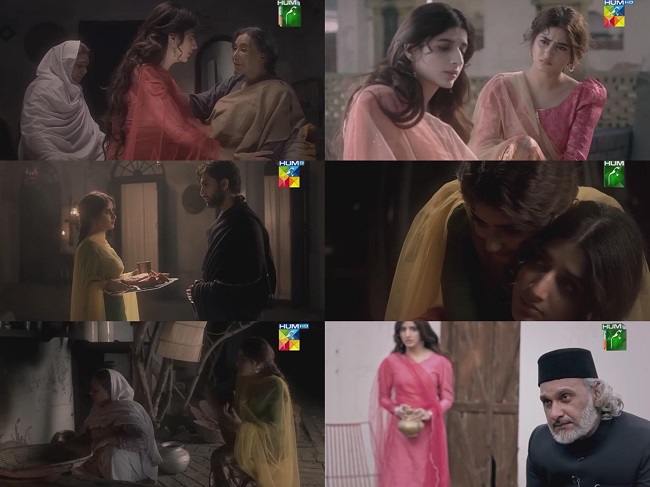 Overall Impression
The overall treatment given to this drama is 'grand' but it serves no purpose. Every scene is like a beautiful painting if you watch it without any sound! The script has absolutely no substance. The weak dialogues, misleading scenes and a screenplay which leaves a lot to be desired are the main reasons why Aangan is turning out to be an average play. It reminds me of Bin Roye, a hyped drama with a star-studded cast which was a complete disappointment. Even after following this drama and reviewing it for 13 weeks, there isn't a single character that makes me want to root for them. Every week I tune into this drama with zero expectations but even then it keeps on disappointing.
Do share your thoughts about this episode.