The fact that this isn't Mustafa Afridi's original script reflects from every single scene of this drama. The writer has tried hard to stay true to the story of the novel and in doing so he has failed to explore some of the characters which in my opinion was essential to make this drama less confusing and more interesting. Also, the tunnel vision of the director unfortunately showed from many scenes tonight. The similarities between the scenes covering Jamil/Chammi and Jamil/Aliya tracks went to show the lack of creativity. Jamil's 'magic touch' won Chammi first and then Alia. If this attraction that Jamil had towards these women wasn't so physical, Jamil's dialogues tonight would have had more of an impact. It is almost as if the only attraction these people feel is purely physical but the dialogues tonight suggested otherwise. I must give Sajal Aly, Ahad Raza Mir and Mawra Hocane due credit for giving these characters their best. Even though their characters are not etched-out in the best way possible but their performances are always on point.
Another Tragic Turn
With this episode another central character of this play had a tragic ending, Jamil might be back in the upcoming episodes but everything that was shown tonight clearly showed that Jamil was just as depressed and disillusioned as all the previous characters which are no longer part of this drama. It all started with Salma and it is going on even now after all these weeks. Not a single character in this drama died happy whether it was Muzaffar, Kosem, Tehmina or Ama Jaan. Mazhar ended up in jail after feeling angry and frustrated for years and Jamil too left tonight feeling unloved and unwanted. It is extremely depressing watching all these characters struggling for all these weeks with absolutely no ray of hope.
Alia officially fell in love with Jamil after he hugged her. The hug which made the viewers cringe, made Alia fall in love with this character. The physical closeness between Alia and Jamil can easily be passed as harassment since Jamil's attitude has always been insulting and he has never been gentle with Alia. Yet Jamil's dialogues tonight suggested that he was a really sensitive soul; someone who yearned to be loved unconditionally. It seemed like joining the armed forces was a punishment he chose for himself and perhaps to make others around him suffer as well.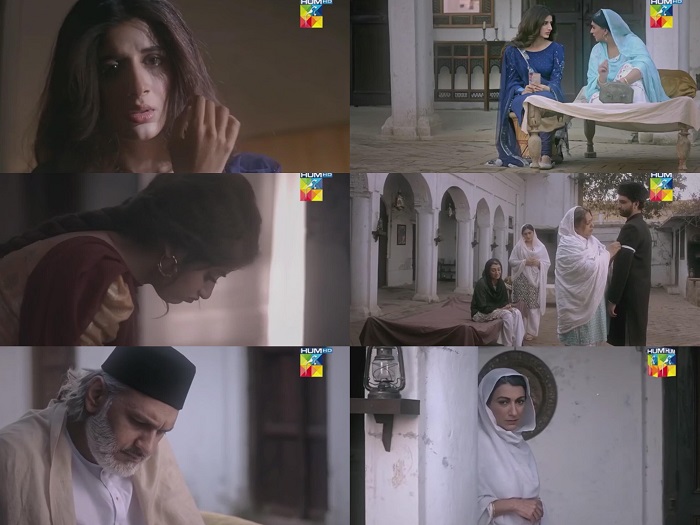 Chammi's Detachment
Chammi's detachment from whatever goes around in the house and her sudden focus on other things is extremely difficult to understand. The viewers should have been shown why Chammi has changed her attitude altogether. She no longer avoids Alia and also does not try extra hard to get attention from Jamil. Chammi is still in love with Jamil but her complete aloofness these past few weeks made absolutely no sense. The fact that she has no idea that she is getting married is also hard to digest. Chammi yet again decided to do something outrageous to provoke Azhar. This time Azhar did not react in the way he did the last time but it seemed like he had made up his mind that he was going to get rid of Chammi for good. He most certainly has a plan which is why he no longer wants to retaliate. Shakeel's disappearance was not even a cause of concern tonight, which was odd.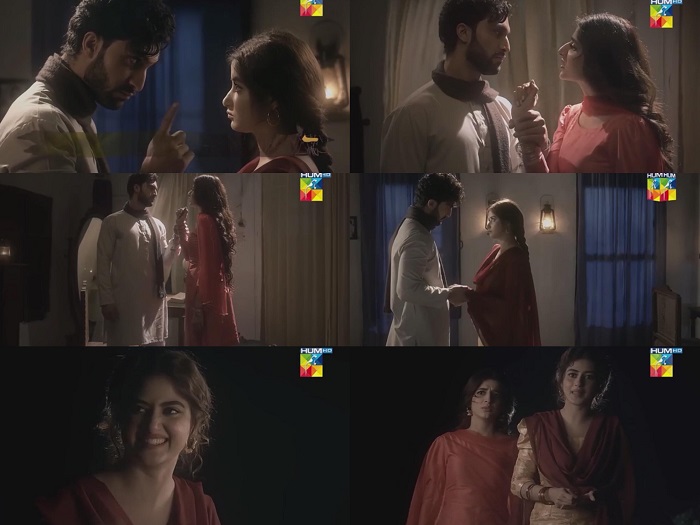 The Dialogues
Bua's dialogues about 'zamanas' whether it is Malik Muzaffar's or the olden times have to be the most repetitive dialogues in this drama. It is almost as if no episode of Aangan can be complete without Bua thinking and talking about some 'zamana' or the other. These dialogues remind me of Jeena ke maa baap dialogues from Mann Mayal. Alia's dialogues about her concept of love most of the times are too filmy; these are the kind of dialogues which would be appropriate for a novel but don't fit in here. Alia's mother's dialogues mostly revolve around her brother or the financial situation of Azhar's household, these dialogues do not offer variety.
Overall Impression
Tonight's episode of Aangan just like many other episodes of this drama lacked the flow needed to keep you glued to your television screen. Watching Alia confuse 'harassment' with 'love' had to be the most frustrating element of the latest developments. There is a thin line between flirting with someone and being disrespectful and abusive. In my opinion Jamil crossed that line every single time. If Jamil's interactions with Alia were not so 'aggressive' then I would have felt for him.
The preview of the next episode and the scene in this episode in which Azhar blows out the light suggested that Chammi might be getting married to Israr. Chammi's poetry suggested that she might be the next one to kill herself! Definitely not looking forward to that.
Do share your thoughts about this episode of Aangan.