This 20th episode of Aangan covered yet another tragedy, another important character died tonight and it was really difficult sitting through more of those mourning scenes. There was some character development in this episode and there were also plenty of scenes and situations which fell completely flat. Even though Sajal Aly got very little screen time tonight but she continues to be the best thing about an otherwise average play which has definitely failed to make an impression even after all these weeks. Every track ends with a tragedy therefore the death toll in this drama has naturally taken a toll on most of the viewers. The romantic tracks however never take a backseat no matter who dies.
The Developments
Tonight's episode opened with yet another catchy number which was followed by Chammi's miserable nikkah and rukhsati scene. The dread, misery and shock Chammi felt at this time was translated on-screen superbly by Sajal Aly. Sajal's beautiful portrayal is the main reason why Chammi is the only character in this show which is easy to connect to. After spending a life of deprivation in her Chacha's house, Chammi was shown leading an equally unhappy life after marriage. The scene covering her married life clearly showed that for her husband she was not a priority. Mazhar's death came as a complete shock because the preview of this episode was misleading as it suggested that Jamil might be the next one to die.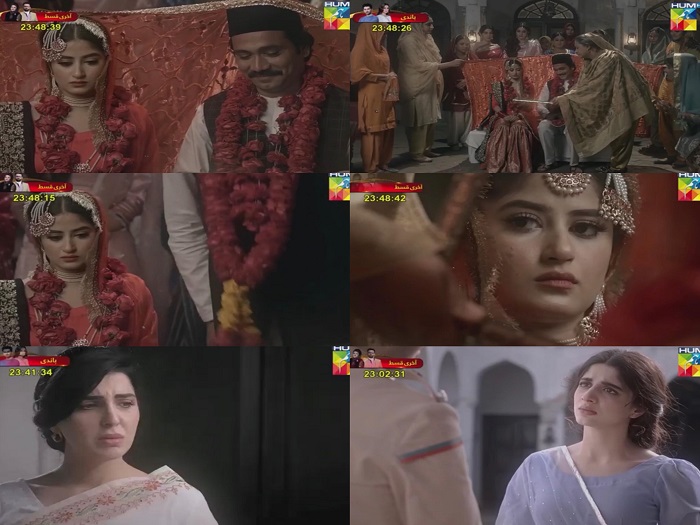 Mazhar's wife's reaction was not in line with her character at all therefore it was impossible to feel for her. Every time someone dies Israr wishes he would have died instead. One can only wonder why Israr mian has to do all his dil ki batein with the one person who hates him the most! While Kareeman Bua's undying hatred for Israr is just plain annoying as well as unnecessary, Israr's dheetai is equally irritating. This time around however there was some hope that maybe Bua will say something nice to Israr but her response actually made me laugh because this time around she made it sound like he was the one responsible for all these deaths.
After her father's death Alia missed Jamil more than ever. She is clearly in love with him but once he is back, she will be treating him the same way she did before. Watching this love story going around in circles is frustrating, to say the least. Alia's mother finally realized that she could not bank on her brother and was disappointed in him – better late than never. This aspect should have been covered in more detail since the viewers have been listening to her praise her brother and bhabhi for so many weeks now. The viewers are somehow supposed to feel for Azhar because he has sacrificed everything for his country but I have always found it really difficult to feel for him.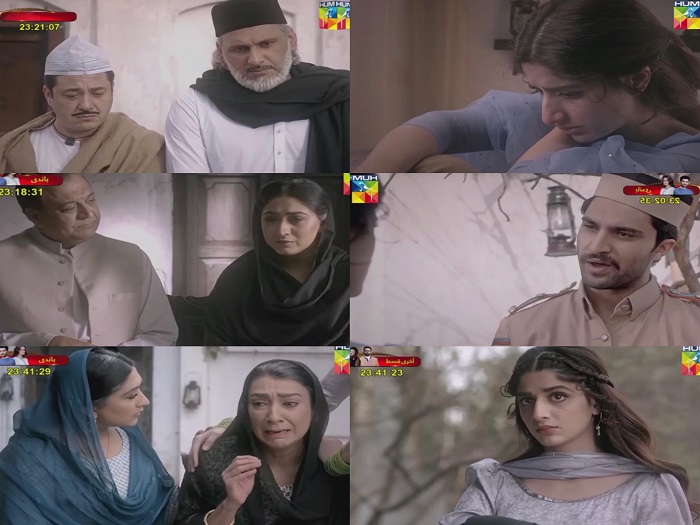 Overall Impression
In all these weeks, in a certain way the story has come a long way but right from the beginning this drama has banked heavily on tragedies. Chammi's track had so much potential had the writer explored her personality and everything she has been through in all these years. The script lacks depth, flow and at times clarity too. The dialogues and situations have been highly repetitive as well. Alia's practical, sensitive and sensible side is appealing but her love for Jamil bhaiya has turned this track into one of the many desperate love stories in this play. The preview of the next episode suggested that the upcoming episode will be focusing on Alia and Jamil's track.
Do share your thoughts about tonight's episode of Aangan.