Tonight's episode of Aangan covered the aftermath of the partition and the way different family members reacted to it. This episode covered the farewells and difficult decisions in a realistic manner since that was the general mindset when the partition took place but some of the scenes were stretched so much that it was difficult sitting through this entire episode. Alia And Jamil's goodbyes in particular were given a lot of screen time. Chammi's flashback scenes were a breath of fresh air in an otherwise depressing episode. It would have been great if the viewers got to see more of them. The drama is finally headed towards its conclusion and the political context of this drama makes more sense now overall but it hasn't been presented in the best way possible. The romantic tracks however most often simply take over which in my opinion is the main reason why this drama failed to deliver.
Farewells and Heartbreak
Tonight too the main focus were the goodbyes and the romances. Alia's mother continued to be thankless right till the end and she ultimately went to live with the brother who probably wants her as his new maid! Well I sure do hope that is the case since she does not deserve a happy ending. Bua's hatred for Israr and Israr's 'Bua Bua' scenes stayed the same all these weeks and even now when everyone else decided to move away or on, Israr Mian and Bua's relationship stayed the same. I am still wondering why the viewers were shown all these repetitive scenes all these weeks.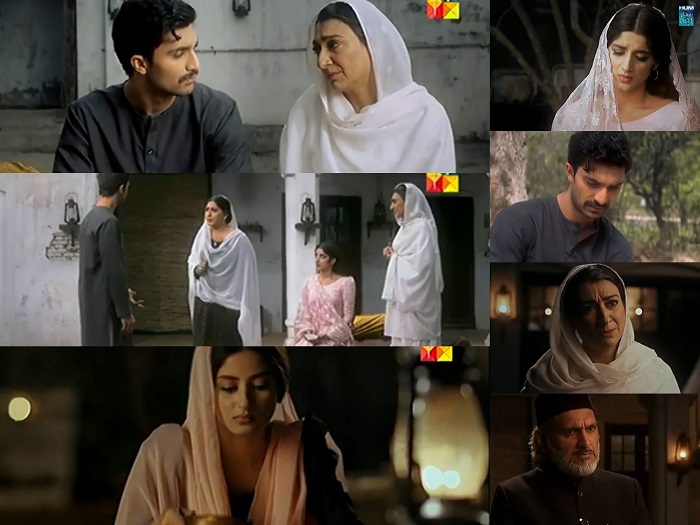 Alia decided to go with her mother even though she did not agree with her. Alia was introduced as a strong-headed girl who knew better yet she decided to quietly follow her mother's lead. Chammi day dreamed about Jamil, refused to go to Pakistan and finally lost it completely. This scene was funny and sad at the same time. Sajal Aly's exceptional performance and the on-screen chemistry she shares with Ahad Raza Mir continues to be the best part of this drama. If their scenes and their track was given more screen time instead of focusing on the supporting characters in particular who never have anything new to offer, this drama would have been more bearable.
Chammi is finally free but will she recover from the tormenting relationship she was in and everything else she has been through till now? Chammi's 'sari zindagi' dialogues didn't make a lot of sense though since she has only been married for a few years. The weak dialogues are one of the many reasons why even the most important developments don't have much of an impact. Azhar's sensitive and caring side has not been explored enough to make the viewers feel for him. His dialogues suggest that he has done a lot for everyone but the viewers never saw him doing much for his family. His wife has never once taken a stand for anyone. Tonight when Alia's mother was telling him off, I was hoping she would say something but she just stood there quietly. Mawra Hocane looks great in this drama and she has acted well too but making Alia fall in love with Jamil was not a good idea especially when this track was going to end this way. Najma is apparently married and gone, I still don't understand what was the purpose of her character? There are so many characters in this drama which have been given so much screen time but they didn't add much to the story. There are some like Israr and Bua which didn't add anything to the story at all!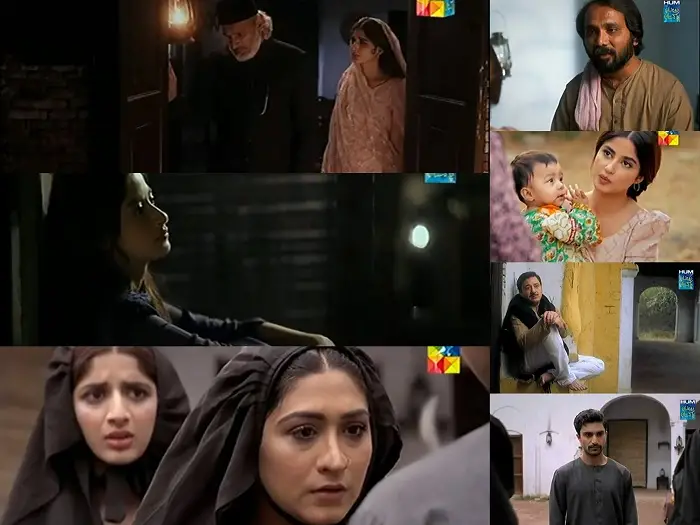 Overall Impression
This episode of Aangan too was slow-paced but now finally the story is moving forward. Apart from exceptional performances from the leading cast, tonight's episode didn't have the same impact which it should have had considering it had so many 'emotional' goodbyes. The fact that the scenes were dragged to the limit made them less impactful. It was awfully difficult sitting through this episode of Aangan and I can't wait for it to end!
Do share your views about this episode of Aangan.