Tonight's episode of Aangan showed a realistic picture of the partition and some of the scenes were shot really well. This was one of those very few episodes of Aangan which actually resonated with me on many levels although some of the scenes were yet again stretched to the limit. Azhar died a tragic death and even though the sequence of the events wasn't put together in the best way possible, his exit did have an impact especially because he had worked so hard for these people. The khushfehmi of some of the characters tonight however was unbelievable. Alia's mother's wishful thinking and Azhar's naivety had to be the most surprising part of this episode. The viewers finally got to see the angrez bhabhi – better late than never!
New Beginnings and Sad Endings
Tonight's episode opened with Alia and her mother leaving Azhar's house. Alia's mother's enthusiasm and love for her brother stayed the same right till the end. It was good to see the beginning of Alia's new journey but it was annoying watching her mother sing praises of her brother. Chammi finally went back to Azhar's house after venting out in a way which was completely in line with her character. Sajal Aly's expressions when she finds out that Alia has left for Pakistan were priceless. Right after Azhar's murder, instead of covering the aftermath, the viewers saw Jamil showing concern for Chammi and her daughter. This sequence of event minimized the impact Azhar's murder could have had since the news came much later on. The funeral scene was more or less the same as all the other such scenes we witnessed in the previous few episodes. It was good to see Shakeel's mother mentioning him after such a long time.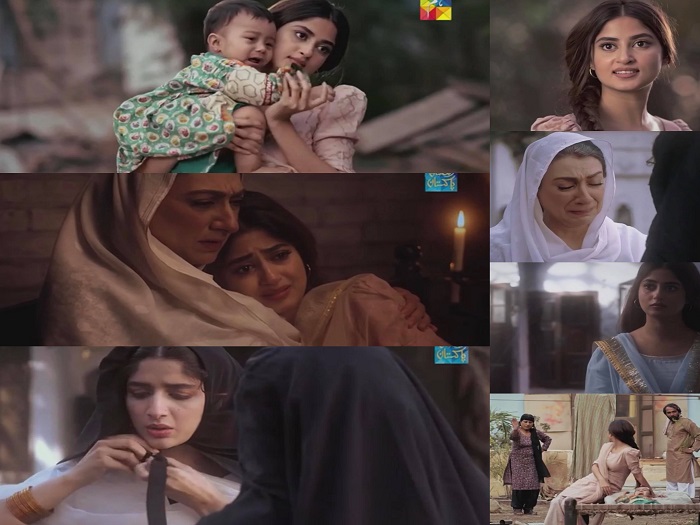 Tonight Jamil appeared to be a more mature man who was still struggling to fight with his demons. His concern for Chammi and her daughter showed that he no longer was the angry young man who was too busy complaining. The way he told those men off who offered money and the manner in which he broke his father's stick suggested that even after Azhar's death, their relationship was still bittersweet. Azhar never gave Jamil access to his books because he always thought he could never cherish them the way they deserved to be cherished. This was indicative of how Jamil could never come up to his father's expectations and even now that angered him. Ahad Raza Mir's performance tonight was phenomenal. Even though Jamil's character is not very likable but Ahad Raza Mir's nuanced performance throughout has made it this character more tolerable and tonight very easy to relate to.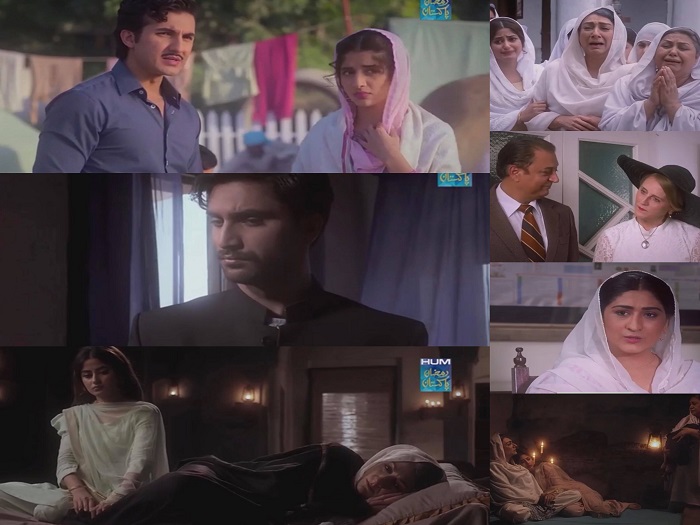 Shehroz Sabzwari's character was also introduced tonight. Alia decided to make herself useful by contributing in the relief work and that's where she met the doctor who I suppose is going to be someone she will end up getting married to. Shehroz Sabzwari performed well and it was good to see Alia interacting with someone other than her family. Alia definitely deserves a good man in her life and so does Chammi. Hopefully Jamil is now responsible enough to take care of Chammi even if he doesn't love her the way she loves him.
Final Remarks
This episode was definitely much better than many of the previous episodes. Mawra Hocane, Sajal Aly and Ahad Raza Mir performed really well and their tracks would be interesting to watch if there was more focus on them.
Do share your thoughts about tonight's episode of Aangan.