With this episode the story moved forward slightly and this episode was definitely better than the previous one. Tonight, Safdar and Alia's characters stood out more than any other. Ahsan Khan and Mawra Hocane's performances made these characters more relatable as well as likable. So far, Alia is one of the few finely drawn characters in this play, who is constantly trying to fix all the broken people around her. This drama has many dysfunctional relationships and flawed characters, all of them are not appealing and the screen time has not been divided evenly. This episode would have been even better if Chammi and Jamil's relationship would have been explored more.
Love vs Hate
The scenes in Mazhar's house revealed a great deal about all the characters. The way Safdar immediately did whatever was needed in order to please Tehmina, more than his Maami, showed he was not like his father at all. Even though he knew that this was somehow going to be used against him, he went ahead and got Alia's admission done. Mazhar's wife has a big ego and she has been constantly competing with Safdar. She will prove to be the samaj ki dewar and no matter what Mazhar says, in this regard he might just be helpless. Tehmina is a shy and timid girl who will never be able to take a stand for herself. So far, Mawra's performance is much better than that of Hira Mani. In this episode many of the scenes clearly suggested that both Alia and Tehmina were scared of the environment in their house particularly due to their mother's controlling ways. Their mother reminded me of Ama Jaan who put her consent and principles before everything else. Alia has a different way of dealing with things. She deals with her mother tactfully and looks for solutions. Although she is younger than Tehmina but she seems to be wiser. Tehmina and Safdar's love for each other was in complete contrast to the hatred her mother felt for Safdar. This track has a lot of similarities with that of Salma and it is highly likely that this love story might have a tragic ending too.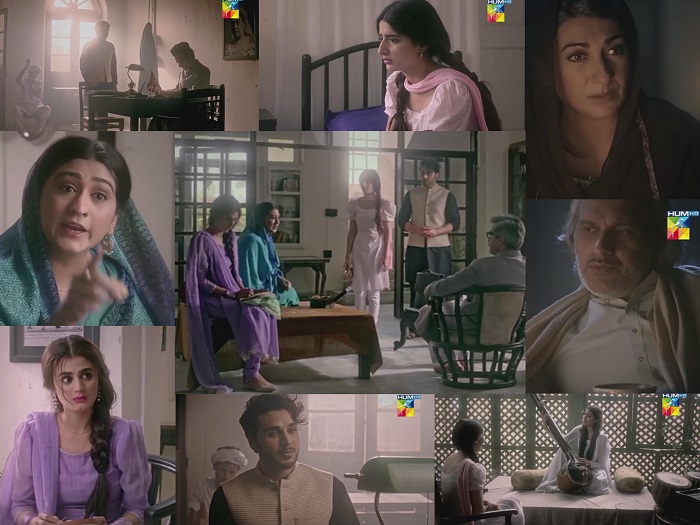 Complicated Relationships
The kind of relationship Jamil has with his father is even more complicated than that of Alia and Tehmina with their mother. It was almost as if he enjoyed going against his father's will. While Chammi seems to be madly in love with Jamil, he is a lot like all the other men in his family – moody, distracted and perhaps selfish too. Sajal Ali in particular made her presence felt in that brief scene which is why I would love to see more of her. So far, there isn't anything even remotely likable about Jamil but Ahad Raza Mir's acting and his dialogue delivery in particular has been impressive. Azhar's character is flat – his fixation with getting India freedom is the only aspect of his character which is covered in every single scene. Ama Jaan's situation has drastically changed over the years. There was a time when her haveli was full of life and she was running the show but now she is lonely and miserable.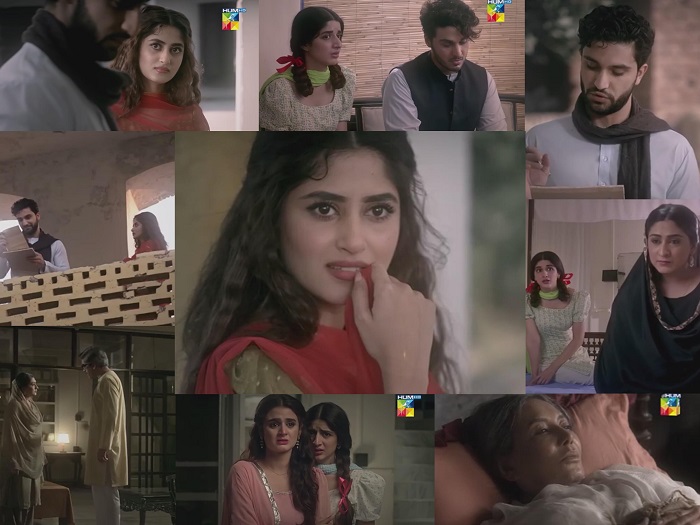 Overall Impression
Tonight's episode had quite a few important developments to its credit. The most important one was that Mazhar finds out about Tehmina and Safdar. He gave his consent but will most likely not succeed in convincing his wife. Mazhar is open-minded and modern in some ways but he is dead against the British. Overall, this episode did have a few appealing aspects. I am curious to find out more about Jamil and Chammi at this point and very interested in finding out how Tehmina and Safdar's track wraps up. If this drama picks up pace, it will be far more engaging. The preview of the next episode was interesting and I am definitely looking forward to it.
Please share your thoughts about this episode.