There were a lot of surprising revelations in the episode this week which gave us more insight into what is going on in Aaliyan's mind. Most of us had thought that Aaliyan had moved forward in life and Qudsiya holds no importance in his life anymore, but it was revealed in this episode that she had always stayed somewhere in the corner of his mind.
He still thinks that looking after Qudsiya and her family is his responsibility, and that is why he sent his man to check up on them only to find that they have shifted to some other place. He also admitted that he had stayed back at Qudsiya's house not because his car broke down, but because he wanted to stay there, and he had also offered Qudsiya to stay back but she herself refused. He admitted this to Dudi who couldn't help but raise her eyebrows after hearing this. I sometimes feel that Dudi knows that he feels strongly for Qudsiya, but she also knows that there is no point of telling him this. He needs to realize his feelings himself; he needs to sort out his feelings for both Natasha and Qudsiya and she cannot help him in this.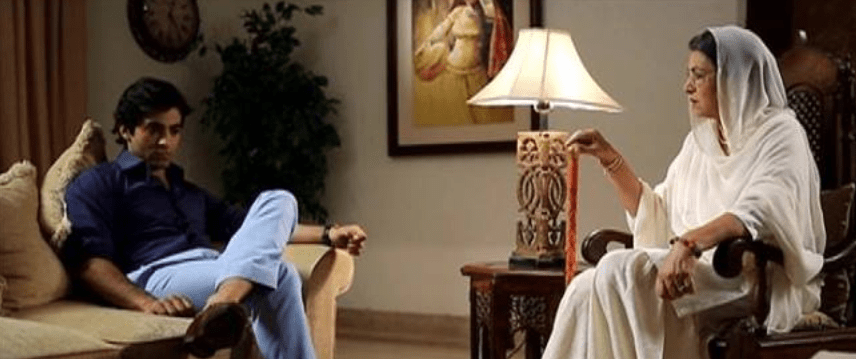 The irony of the situation was that he was not upset about the fact that he and Natasha had such a huge fight, but he was worried for Qudsiya and her family because he did not know about their whereabouts. A part of Aaliyan wanted Qudsiya to stay back with him when he gave her the choice.
'Qudsiya Bohat Ajeeb Larki Hai, Itna Bhi Ego Acha Nahi Hota'
His dialogues clearly showed that he was disappointed when she refused his offer. But then she was also right in her place. Why would she want to stay with someone who will eventually marry someone else? She also knew very well that she will never get her true status in Aaliyan's house.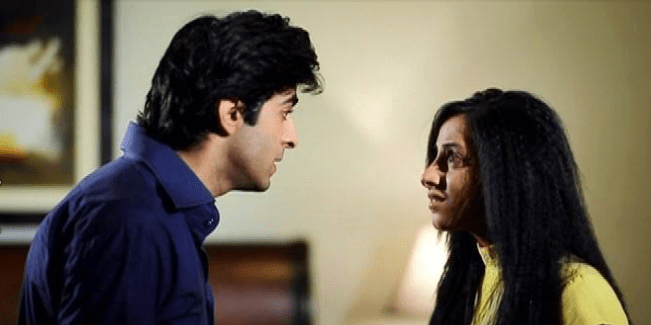 Natasha's screeching continued in this episode too, and this time she went to Qudsiya's house to give her a piece of her mind, only to find that she had shifted. Then started the huge fight, and as usual all blame went on Aaliyan. He was accused this time of shifting Qudsiya into a new apartment. 'I have married a crazy woman' dialogue was one of the best one in the episode! Aaliyan is seriously getting more and more irritated by her each passing day, and it wouldn't take long for him now to distance himself from her.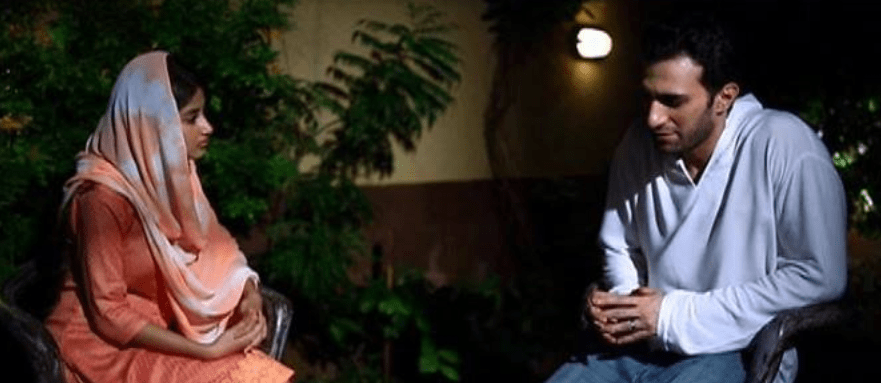 I had predicted that Shahnawaz and Qudsiya will bond and that is exactly what happened. Shahnawaz opened up to her and they both found comfort level with each other. Qudsiya, however, chose to remain tight lipped about her past. I was expecting some chemistry between Shahnawaz and Qudsiya but there was none. Emad Irfani's weak dialogue delivery just killed the whole scene for me! He really needs to work on his monotonous dialogue delivery; it lacks emotions and his face lacks expressions.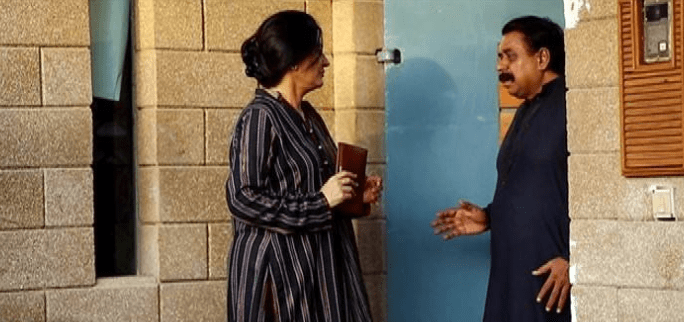 Shamsa is getting more and more impatient to meet her son, and she reached Sultan's doorstep once again only to get turned away. I really wish that Dudi would tell Aaliyan the truth about his mother. It is obvious that she wants to but something is stopping her from revealing the truth. Aaliyan really needs to know the truth about her mother! Maybe this is how he will end up meeting Qudsiya once again?
I hope the story moves forward quickly and we get to see Aaliyan and Qudsiya together! Shamsa is planning to get Shahnawaz and Qudsiya married but it is obvious that this is not going to happen.
Do share your opinion about the episode!
Till Next Week!
Mariam Shafiq