Rahat Fateh Ali Khan injured in traffic accident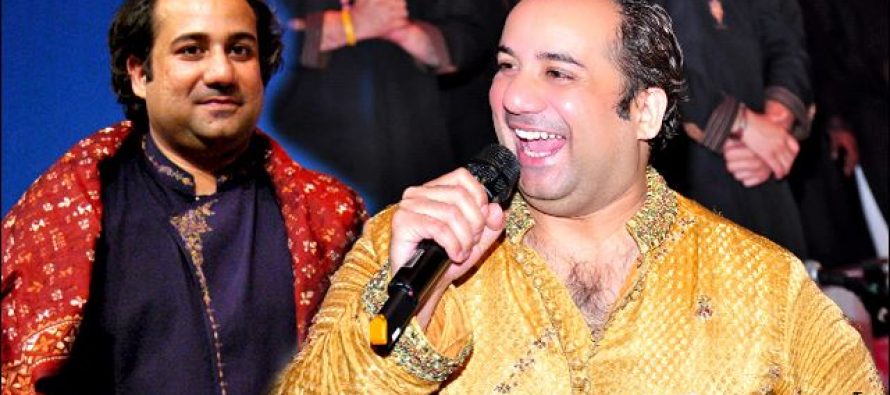 Famous singer Rahat Fateh Ali Khan has been injured in a traffic accident. The incident took place on Bedian Road, Lahore, his driver was driving the car. As per rescue team in Lahore, Rahat Fateh Ali had some injuries on back and face, after treatment in hospital he was allowed to go home however his driver had fractured his leg.
As per media reports, Rahat was going back from his farm house when his car collided with another car coming from opposite direction.
Full news content from VOA Urdu
کراچی — پاکستان کے شہرہ ِآفاق گلوکار راحت فتح علی خان سڑک حادثے میں زخمی ہوگئے۔ حادثہ جمعہ کی شام لاہور کی بیدیاں روڈ پر پیش آیا۔ اس وقت ان کا ڈرائیور گاڑی چلا رہا تھا تاہم حادثے کے نتیجے میں کوئی بڑا نقصان نہیں ہوا۔
لاہور کی ریسکیو ٹیموں کے مطابق راحت کے چہرے اور پیٹھ پر کچھ زخم آئے ہیں تاہم ڈاکٹرز نے انہیں فوری امداد دے کر آرام کا مشورہ دیتے ہوئے اسپتال سے فارغ کردیا ہے البتہ ان کے ڈرائیور سلیم کی ٹانگ میں فریکچر ہو گیا ہے۔
مقامی میڈیا رپورٹس کے مطابق راحت حادثے کے وقت اپنے فارم ہاؤس سے گھر واپس جا رہے تھے ان کی گاڑی سامنے کی سمت سے آنے والی ایک اور گاڑی سے ٹکرا گئی۔ راحت کو گاڑی کے شیشے ٹوٹنے کے باعث زخم آئ
Rashid Nazir Ali
---