Again, there was not much development in the show this week. The dragging is seriously getting very annoying now. The main focus of the show is on Natasha's screeching and the little girl Aaina. On one hand, Aaliyan is busy dealing with Natasha's accusations and on the other hand, Qudsiya is busy with Aaina and her problems.
The show was supposed to focus on Aaliyan and Qudsiya's track, but so far it has dealt with every other track except theirs. I have no idea why they have emphasized on Aaina so much, there was simply no need. Instead they should focus on Shamsa and Aaliyan's track. He really needs to know the truth about his mother and finally meet her. This way at least he will end up bumping into Qudsiya too.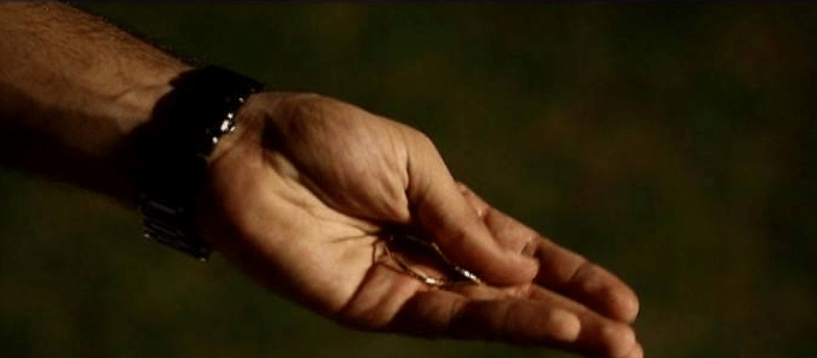 It is obvious that he cares about Qudsiya otherwise he would not be so worried about her whereabouts, and also would not be so desperate to call her. And most importantly, he would not have kept her earrings if she was not an important person in his life. By the way, I have simply no clue from where he got the earrings in the first place. Isn't that a bit too filmy?
 'Ager Dado Chahti To Mein Tum Se Kabhi Shaadi Na Karta, Aur Tumhari Jagah Yaha Qudsiya Hoti'.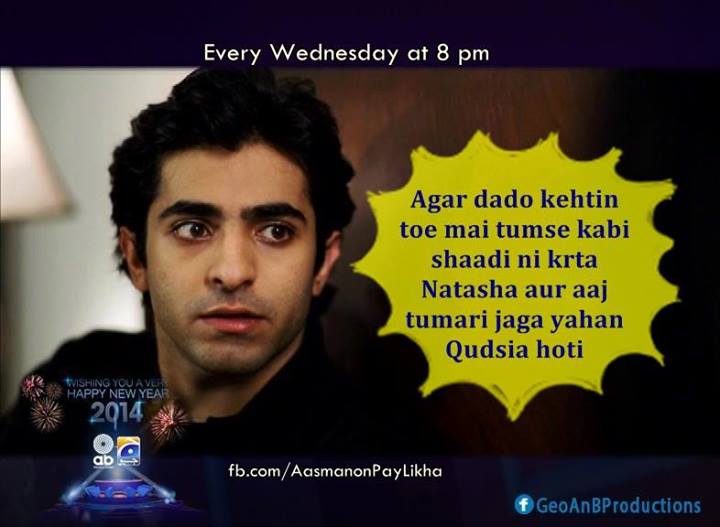 This was one scene I was really looking forward to when I saw it in the promo and it did not disappoint me. Aaliyan meant each word that he said and they came directly from his heart. Oh I wish, Dado had said something to him; she knew all along what kind of a girl Natasha is and that Aaliyan would never be able to adjust with her. She has this habit of not interfering in anyone's life which is good, but at times she just needs to speak up. She knows very well that Aaliyan feels strongly for Qudsiya and she can make him realize that, but she always choses to remain silent about this matter, and advices him to concentrate on keeping his marriage together. Same goes for Sultan and Shamsa's case, Dado chooses to remain silent about Shamsa's innocence when she can easily tell Aaliyan about her.
Aaliyan cares for Qudsiya but he also does not want Natasha to go away from his life. He really needs to decide what he wants already! I was really happy to see Natasha leaving the house. I thought that she was finally leaving for good and we would see some progress in the story now. But then I saw the preview for the next episode and unfortunately, she is not planning to go away from Aaliyaan's life anytime soon.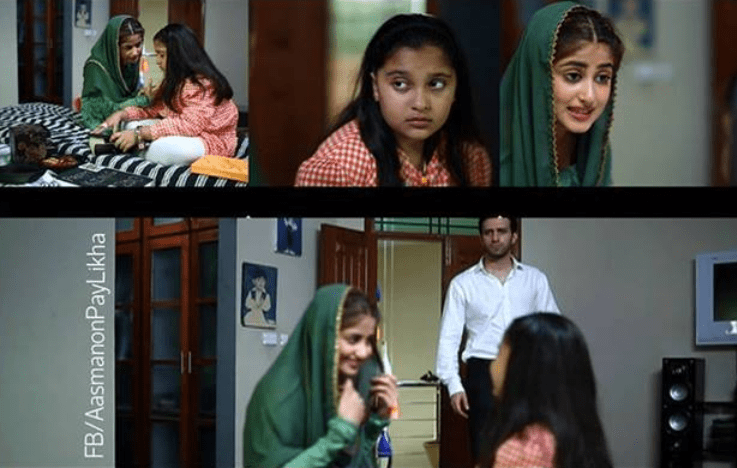 I am glad Shahnawaz did not agree with Shamsa's idea of getting married to Qudsiya. But I have a feeling he will agree in the coming episodes because of Aaina. Aaina has developed a strong bond with Qudsiya and Shahnawaz needs someone like Qudsiya in her life who can control and mold her easily. The scenes between Shahnawaz and Qudsiya were better in this episode mainly because Emad's weak dialogue delivery has improved a bit.
The preview for the next episode seems scary to me, I hope Natasha goes out of Aaliyan's life soon. I simply cannot tolerate her anymore. On the bright side, it seems like Aaliyan will see Qudsiya and Shahnawaz together, and he would be curious to know their relation.
The story really needs to move on now! The viewers will simply lose interest if the story keeps on dragging like this.
So what do you guys think about the latest episode?
Do share your views!
Till Next Week!
Mariam Shafiq