Nothing about this show attracted me when I saw the promos. I am a fan of Saba Qamar, but her pairing with Noman Habib was a huge blunder in my view since he looked so much younger than her. Even the name of the show was a huge turn off! I had no intentions of watching this show, but one fine day I was just randomly switching channels and ended up watching the show (there was nothing else to watch). And I was seriously taken aback!
The show has such a different story from what we see in dramas nowadays. It is not like the story has not been seen before, but the way it is portrayed in this show is brilliant. Saba Qamar plays the role of Daniya who got married at the age of 17 to a man (Abid Ali) who was more than thrice her age. Not willingly of course, her parents sold her to him for money.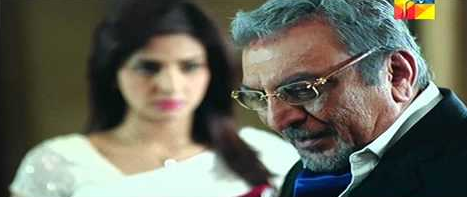 She lived with Patel for 12 years sincerely, but had never really loved him as she was never able to forget her fiancé, Aamir. She was young and beautiful trapped in a golden cage, and coveted company of people of her age. In all these years, she had never stopped dreaming, but she got her chance to pursue her dreams when her husband died suddenly.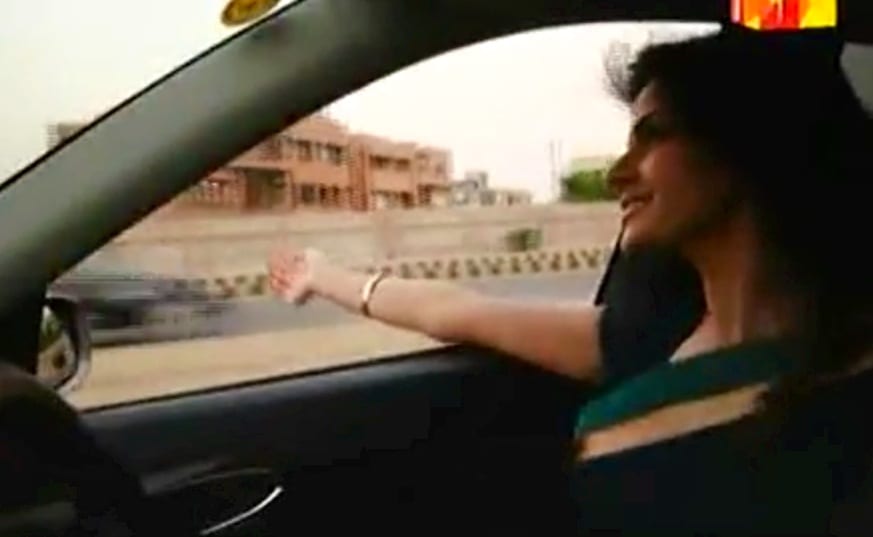 It is not like the typical stories where women marry rich men for money and then wait for them to die. She never really cared about his money which was obvious when she got disturbed when he announced that he had written his will. Daniya had not loved Patel, but always respected him. He cared for her a lot, and she never said a bad word for her husband even after he died. But of course, she was glad that she was finally free and could do whatever she wants to with her life. She could finally breathe and feel the world around her. She was 29, and still had a chance to start afresh, and this is exactly what she did.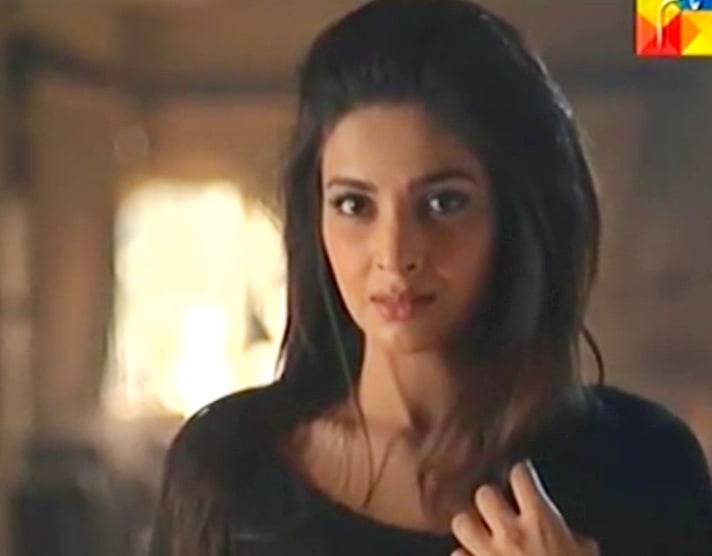 Daniya is shown as a beautiful woman and well, the beautiful part is a bit over emphasized in my view. In every scene, one person or the other kept telling her how beautiful she is which was getting a bit repetitive and annoying. Like every other woman of her age, she likes the attention of men of her age. She appreciates the compliments and attention, but likes to keep away from all of them.
She got the biggest shock of her life when Patel revealed just a few minutes before his death about the truth of her ex-fiancé. She had loved him all these years, and got to know that he had also sold her to Patel just like her parents. That was certainly a wakeup call for her not to trust any men easily.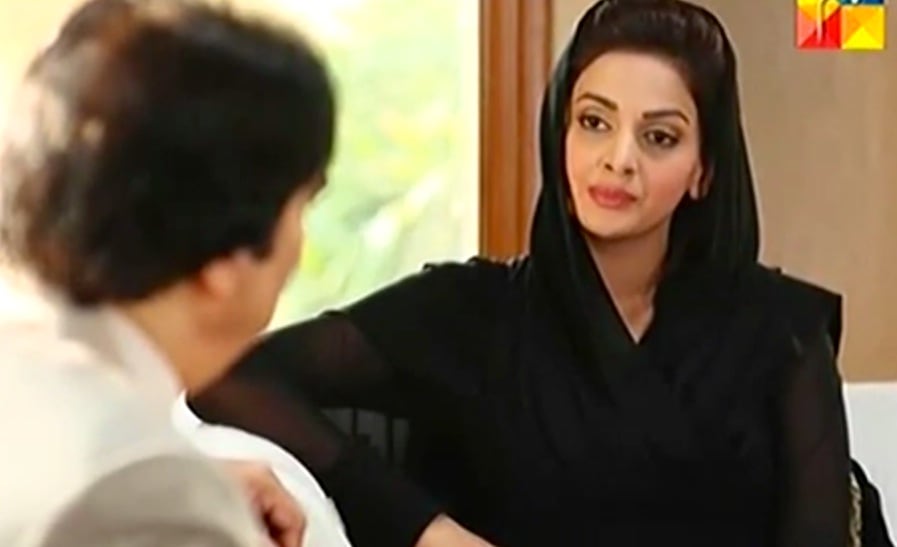 After her husband's death, everyone thought that they had a chance with her now. But Daniya definitely knows how to deal with all the men. Mr. Chauhan's character just makes me laugh (I loved the part where his wife shows him his place). Azfer Rehman's character is shown as a complete playboy, but he is definitely not someone Daniya would fall for.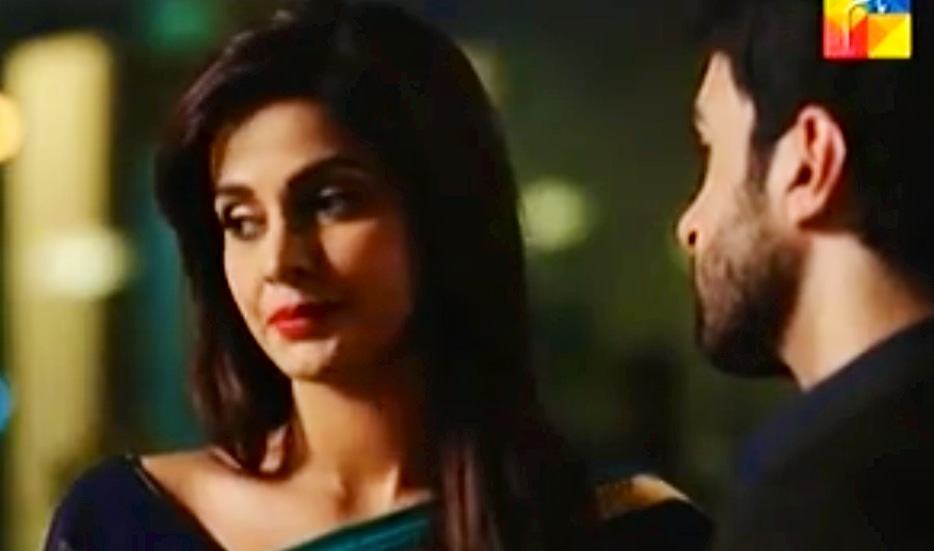 Noman Habib is shown as an innocent, young boy (yes, he is shown younger than Daniya) whom she meets when he has an accident with her car. Now, it will be interesting to see how they will bond. Would a younger boy get involved with an older woman? It will be pretty interesting to watch this!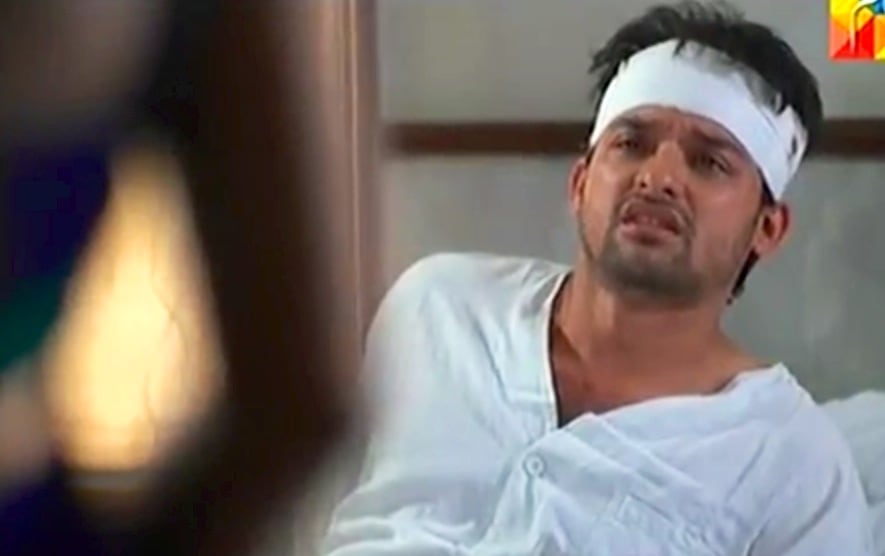 I was not even sure if i was going to review this show or not, but I really wanted to review something different for a change. I initially thought that the story has to do with extra marital affairs and that is something I would never watch. So far, this show looks promising and thankfully, different.
Saba Qamar as Daniya will spell bound you; Nouman Habib has not impressed me yet. Mahmood Akhtar who plays Mr. Chauhan in the show is also pretty good!
So has anybody caught up with this show yet? Do share your views; I would love to hear them.
Mariam Shafiq