This drama was a complete disappointment for all its fans (including me). We have been waiting for a romantic scene between the leads since the past 23 episodes and got one right in the end and that too was only 3 minutes long. It took a lot of effort for me to go through the whole last episode and I had been delaying watching it since a week.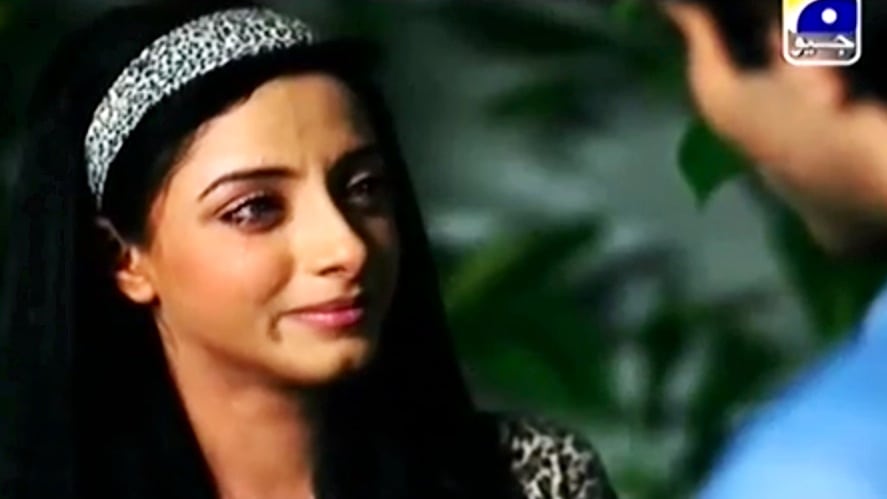 The last episode was an absolute drag! Aaliyan was still running after Natasha, trying to mend things with her and asking her to compromise and forgive him. There were more Natasha and Aaliyan scenes than of Qudisya and Aaliyan. This show seemed more of Natasha and Aaliyan's story than of the main leads. I breathed a sigh of relief when Natasha and Aaliyan had a teary good bye (he still did not want to let her go), and I thought now Qudsiya and Aaliyan would be shown together. But once again, I was in for a disappointment. They had to show various conversations between Rana and Sultan which were not needed at all.
And FINALLY when Aaliyan went to Qudsiya to take her back, she refused to go. She gave a long list of reasons why they would never be able to be together. She wanted to be left alone because she did not want to suffer the same fate as his mother. The only thing that finally made her end her rant was Aaliyan's one simple dialogue:
"Apko apke Shamsa apa ke bête per bharosa nahi hai kiya"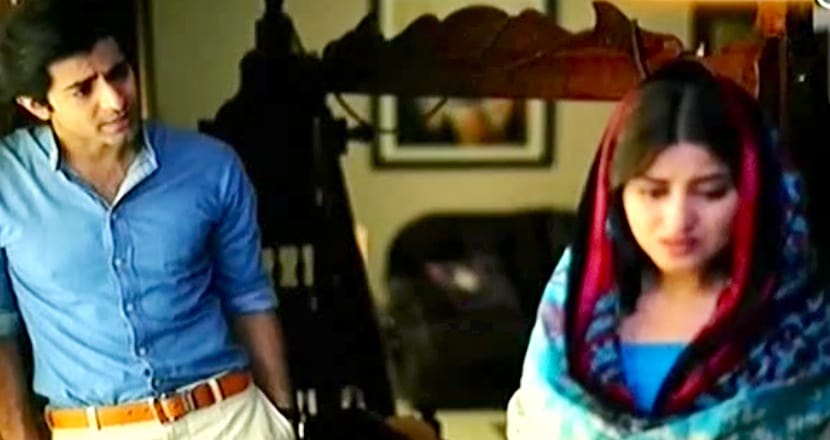 Aaliyan had made it absolutely clear that he would never behave like his father. His father had married her mother for a child and then left her when Aaliyan was born. In the last episode, they finally revealed the details of the past which they should have done a long time ago. I am still not sure what Shamsa's relation was with Shahnawaz. I had assumed that she was his sister, but then Aaina always called her Tayi Ammi (father's brother's wife) which does not make sense at all. They were a lot of loopholes that the writer left open. There was also no coordination between certain scenes. One minute Aaliyan was asking Shahnawaz to convince Qudsiya to come back to him, and the next minute they were happily living together.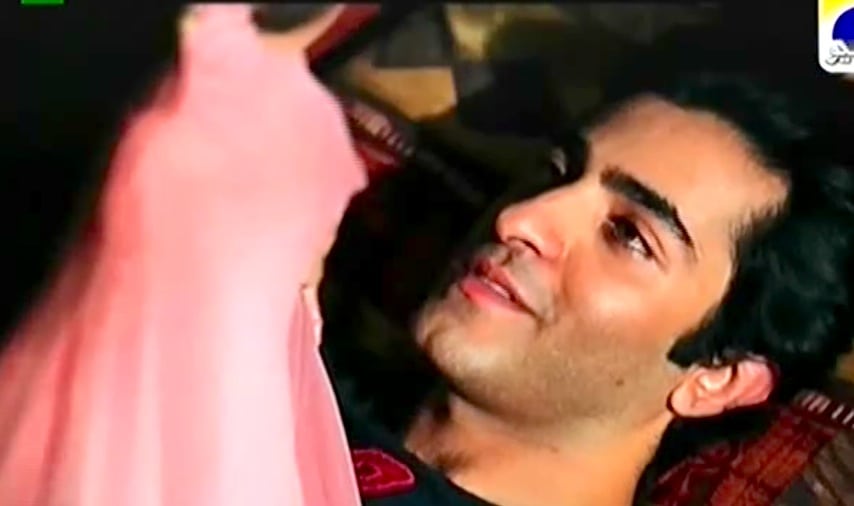 One part of the last episode that I liked was Sultan finally coming to his senses. His conversation with Qudsiya is what made him think. He had insulted Qudsiya all over again and this time Qudsiya did not remain quiet. She gave him a piece of mind and his conscience was finally awoken when Qudsiya asked him what he would have done if the something similar happened to his own daughter
'Betiyon ke rishte daulat se nahi, kismet se bante hai'
This dialogue kept on repeating in his mind and he also remembered Aaliyan's word. He felt guilty for whatever mistakes he had made in the past which he was now repeating.  Aaliyan was shocked when Sultan praised Shamsa and told him that she never stood up for her rights as her ego and self respect was above everything. Same was the case with Qudsiya, but Aaliyan was adamant to get her back in his life and he finally succeeded in the end.
Aaliyan's confession to Shahnawaz about his feelings for Qudsiya was extremely adorable. Shahnawaz kept on asking Qudsiya to stay with them but finally gave up when he saw that she had made her decision. I would have liked to know what happened to Shahnawaz and Aaina too.

Sajjal Ali was definitely the star of this show; her acting and expressions was  absolutely perfect! Sheheryar Munawar Siddiqui has improved a lot in this show but he still has a long way to go. Emad Irfani needs acting classes; his monotonous delivery and expressionless face ruined most of the scenes. Sanam Chaudhary has also done a commendable job (her screeching will echo in my ears for a long time). Dado's character played by Azra Aftab was also one of my favorites!
The story needed to be a bit improvised and the direction needed to be smoother. The show had so much potential; I wish they had utilized it properly. Well, at least the OST was good!
Sorry for the late review, I was on a bit of a holiday!
Share your views!
Mariam Shafiq