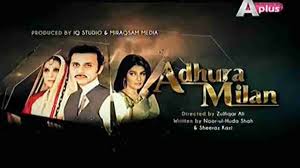 Tabrez Alam's heroic act soon turned to a fiasco when word reached Falak Sher Bhai. Woh insaan hi kya jo bedaahgh ho… Nayyab tried her best to plead her case of wanting to stay at but her words fell on deaf ears. Jaan se ziada izzat pyaari hoti hai! She was forced out and returned to her Chacha in classic Cinderella style leaving behind her chappals. I get how Tabrez played the role of her savior but I was quite surprized to note Nayyab's overconfidence while dealing with the elders- Bibi Jaan and Falak Sher. It wasn't like Tabrez had promised her the world but somehow she seemed a little too sure for a bholi bhaali gaon ki larki. Alishba reaction at finding out that Nayyab was mercilessly sent away was again very over-the-top considering that she met Nayyab only last night.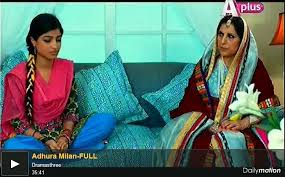 As lavish as the sets are, I was extremely disappointed with the bedrooms- to put it mildly, they are hideous- be it the loud pink in Alishba's room or the red in Uzma's room, they are just too tacky and scream of kitsch. With Nayyab back in her village, her Chacha rearranges her match made in hell with Sultaney. And for the second time, Nayyab runs away and Sultaney is devastated to find his wife Jeeva in place of Nayyab. Tabrez sends his chauffeur on a rescue mission and has Nayyab back in his sarparasti.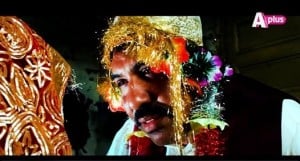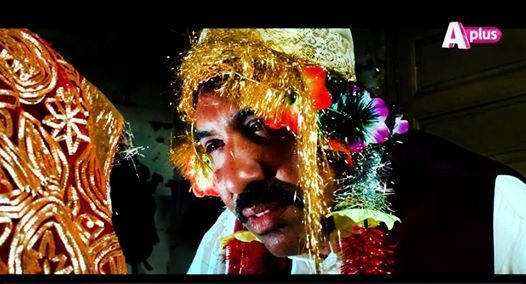 Dilawar is frustrated with his na ehel and na laiq henchman, Ishtiaq and tells him to round up the media once again. The last dharna was a roaring success but unfortunately, it wasn't enough to destroy Tabrez. Dilawar is obsessed with bringing down Bibi Jaan and co and spends his time plotting and scheming. Till now, we haven't discovered much about Dilawar's personal life- is he married? Does he have a family? I think once we get to know more about him, we may find it in our hearts to empathize with him.
Uzma and Tabrez have yet another spat- baatein bhi toh barti chali jaati hein; pehle Noor ul Ain ki Taabedaari, phir Haadiya ki tasveer, aur ab kam umar larkiyon ki sarparasti. With that, we get to know that Tabrez's muse (Iffat Omar) is Haadia. We also found out that Bibi Jaan tried to get Tabrez married to Haadia but failed and instead got him married to Uzma- a hum umar biwi jiskey saath woh khush reh sakey. But Uzma hasn't made his life a bed of roses and Tabrez is perpetually frustrated and avoids her as much as he can.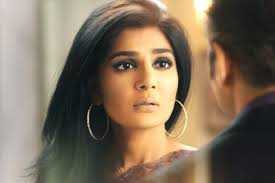 As far as the acting is concerned, Samina Peerzada is a sight for sore eyes; Faisal Rehman is one of my favorite actors and he excels at this role; Usman Peerzada is flawless; Alyy Khan lives up to the role of the ruthless Dilawar. However, the newbies are nothing to wrote home about.
P.S. I've recently found out that Adhura Milan is not your regular 20+ episode serial. It is a long-running soap! I hope to God they were kidding when they mentioned that it will run for at least a 100 episodes. I doubt I can watch something that runs for that long, let alone review it so I will most likely opt for a monthly instead of a weekly review. If any of you know otherwise, please let me know!
Yours in watching,
Kanwal Murtaza