Aik Pal is the latest offering by Hum TV. It has replaced Mere Mehrbaan on Monday nights and belongs to the same production house as the latter. MM failed to impress because of cliched topic.
Judging from the promos, Aik Pal looked like a drama that would give the viewers food for thought and a really good lesson. This anticipated the viewers and the drama crossed over 200,000 fans on facebook a day before the first episode.
The drama shows a contrast between the lives of two girls, Bareera (Arij Fatyma)and Noor Fatima (Sumbhul Iqbal) .  Noor Fatima is the poor village girl who is dependent on her taaya for her education and he isn't allowing her to study. Plus he has captured her father's land, which could have been her financial help. Her views on money are, "Wealth ka matlab, dunya ki sab se taaqat-war cheez, jis se ham ilm bhi khareed sakte hain."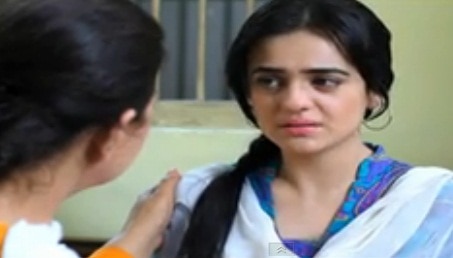 On the other hand,  Bareera has everything in life. Money, good looks and people who love her. Her intro as a modern, care free and adventurous girl was prolonged and unconvincing.  Why would two ladies walking out of a shopping mall have mercy on a girl (Bareera) who is acting like a  beggar when she doesn't even look like one?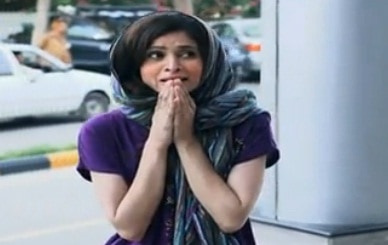 Plus it was surprising to see a well off girl like Bareera acting so weird. The way she gobbled up the burger was like she hadn't eaten for days. Khair, she will pay for this later as was evident from the last scene of the episode. Oops!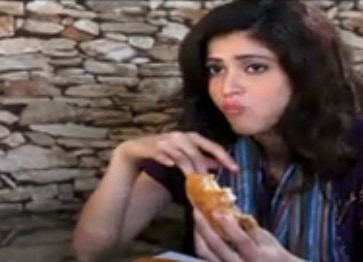 What goes wrong with these lesson-based dramas is a)they are too preachy and b) too cliched. Up till now, Aik Pal isn't any of the either. We have cliched characters but there is a limit to the cliches. Bareera's family consists of a caring and a mature religious sister (Beena) and a loving father who believes in giving his daughter some space. Compared to the regular disappointed fathers and the annoying  sisters, these two are a treat to watch.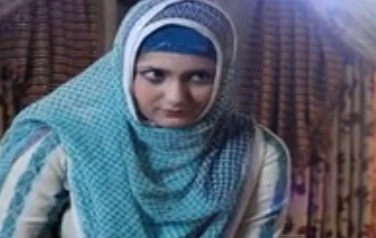 The next character is Musaf Ameer Ali (Affan Waheed) who is a simple, kind and caring person. He belongs to a village and believes that doing anything good for his village folk does not count as a favour. He has set up a school for the kids of his village.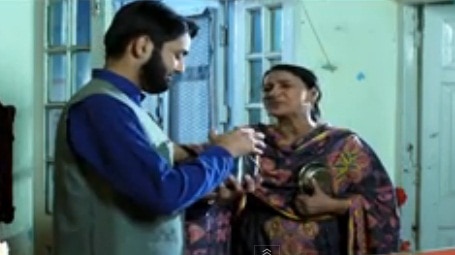 Bechara Mushaf! He has to live in the same hostel room as Umair (Danish Taimoor) who is a rich, carefree playboy and hates his parents. This is why he stays at the hostel away from his parents. He is well prepared for his roommate and when he catches Musaf sleeping in his room, he throws water at the poor guy. Jo meri territory mein ayega, uske sath yahi hoga!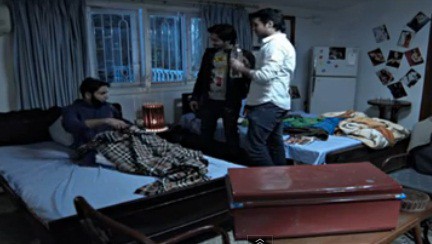 To his surprise, Musaf walks away without a fight and doesn't even bring this up until the next morning when Umair greets him. Musaf's reply to Umair's "Good morning" was "Assalam-o-Alaikum" and that scene brought a smile to my face.
Things work in Noor Fatima's favour for now and taaya ji decides to let her go to the city for MBA. Kama kar apni maa aur bhai ko sambhale gi, yahan rahi tou zameenon ka hisaab maang le gi. Noor's taaya ka beta (Ali Safina) is interested in her and is the main obstacle in her path right now.
Overall, I enjoyed watching the drama. This is a good start for a play I wasn't expecting a lot from. The characters are well-etched and the pace is perfect. Hopefully it will stay the same. The writer Sarwat Nazeer and director Siraj-ul-Haq have  done a wonderful job. It will be interesting to see these four youngsters enroll in the same university. Let's see what happens from now on.
Do express your views on this episode.
Areeba Mohsen