Recent episode of Aik Pal was another drag with one or two twists at the end. As usual, all the scenes were used as stepping stones to reach to the main twists. I have wished countless times, while watching Pakistani serials, why don't they just bring about the twist at the start, without adding all the dragged scenes? What is the use of dragging? Aik Pal team will squeeze every ounce of interest from the viewers minds with it and a lot of damage has already been done. Is this the same drama I appreciated in he initial episodes?
Omair and Bareera's track is useless at the moment. Omair, take your father-in-law's business and be done with it. Then the story can move forward and I can get rid of the yawns your and Bareera's track gives me. Bareera is oblivious to Omair's devious eyes. That cunning look he gives her while sipping coffee or watching television shouldn't be so hard to notice. Right? Beena also made an appearance today but the discussion between the two sisters on the phone was not anything special. All this family discusses is the business.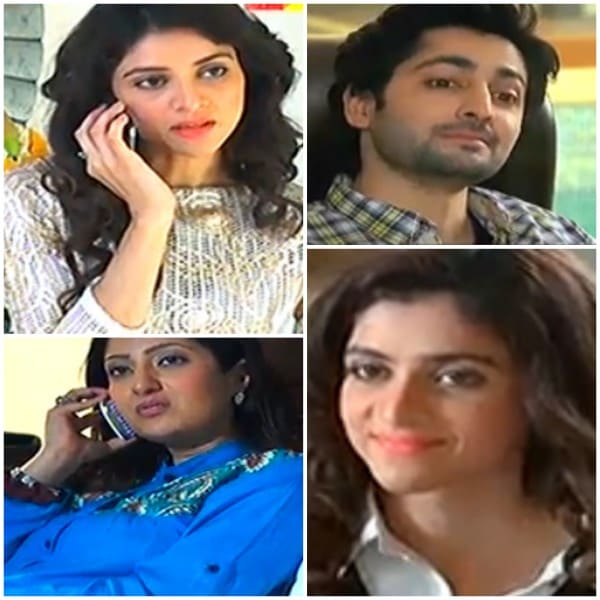 Imran finally revealed the reason he is marrying Noor Fatima. Ta da! Inko badla lena hai….. 
What badla? You take a badla from someone who has done something to you. All Noor Fatima did was try to be confident. Imran has little sense of what he wants to do. His friend is the only person in his life who has an ounce of intelligence in him. I know his "plan" is not much beneficial to Noor Fatima, but if he convinces Imran to let her work in the city, her life could be better than it would be in the village. She will at least be able to follow her dreams. However, most of the trouble she is in right now, has been caused by herself, or as her mother puts it, her jaldbazi. I don't know how many times Sumbhul Iqbal has played the roti dulhan but she looked really pretty in her mayun dress.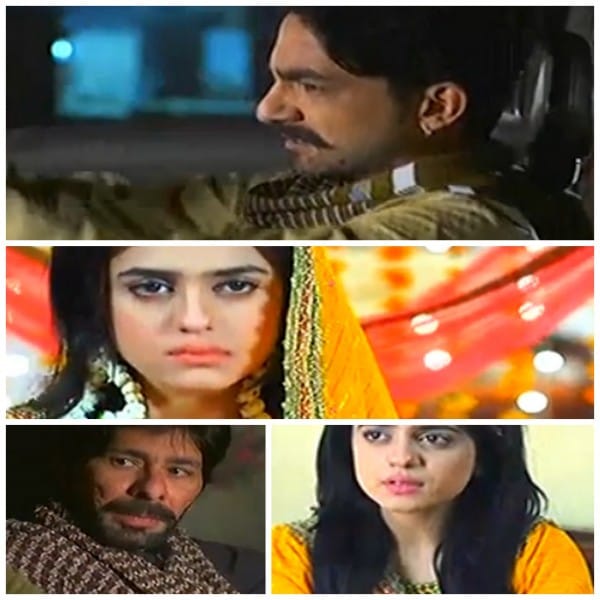 Shazi continued her same dialogues, and so did her mother. While her mother was busy in grabbing Malik's money, she was busy calling Imran for help. Just like the previous episode. This time, when her mother made the decision to get her married to Malik, Shazi had to escape and she went straight to Imran's village. How did she arrive? If by bus then how did she know what bus to take? The plan she used to escape was the most illogical. Am I supposed to believe her mother left her alone in the house, with the friendly servant in? Had she no idea Shazi could behla phusla ke take his help to escape?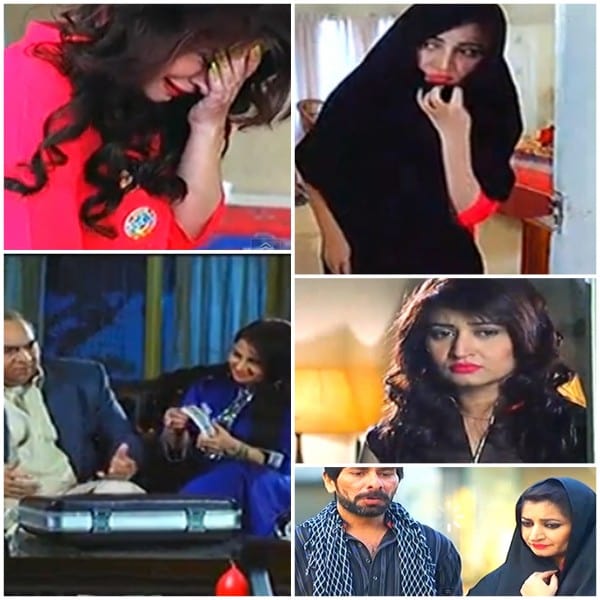 Chauhdry Ashraf spent so many scenes warning Rani about Mus'haf's future that I doubted if he had a memory at all. In three to four scenes, he came barging into her room and said the same words, mein master ke sath buhat bura karun ga, one way or the other. Dragging has a limit people! All those scenes had no substance because obviously, they were fillers.
Mus'haf has been beaten two times. Once by Omair and the second time by Ashraf's men. He is suffering more than Noor Fatima and Bareera both at the moment. Rani forced him through her father to come back to her house to teach her and once again proclaimed her love for him. As the promo of this episode already revealed what came after, the whole defamation scene was no surprise at all!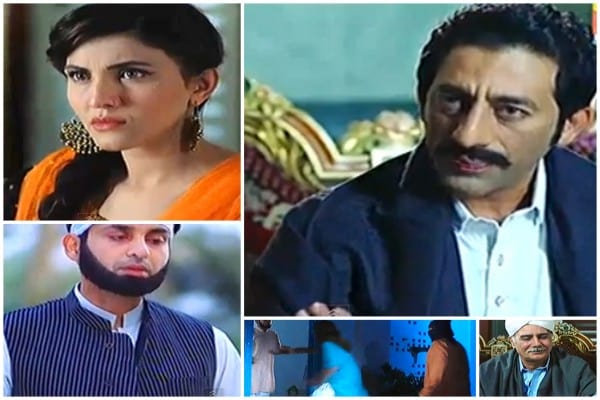 Little about Aik Pal makes sense right now. The whole episode passes and nothing happens. I have little hope for the pace getting better in future episodes as well. Right now, it's simply boring.
What is your opinion?
Areeba Mohsen