Wow! This is the kind of episode that a reviewer likes reviewing. :P I must say, this show is getting a lot better. The message is clear and the story is making a lot more sense than it did a few weeks ago. The writer's creativity is shining through. Aik Pal, is about students from different backgrounds, studying together, interacting with each other, making some mistakes, achieving some goals, then going in different directions and years later, getting back together and figuring out how much they made use of their lives, and where they were right and wrong. 
Before they met, there were a few developments in the story that I would like to discuss. Firstly, Omair's acceptance that the only reason he stayed with Bareera all these years was her money. He doesn't have an ounce of love and respect for her in his heart and will never have it. Not only has he made her useless, but doesn't seem to (ever) realize it. I will love to see him suffer.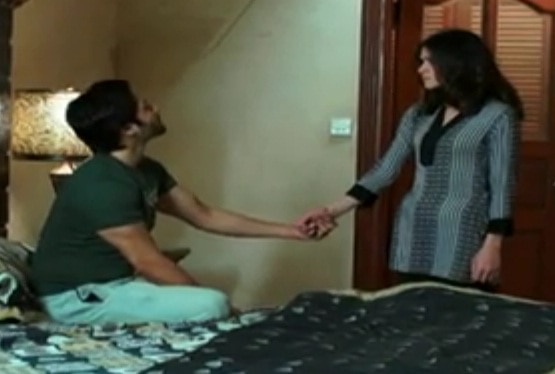 On the other hand, Bareera kept doing to herself what she did in the last episode. This time, she went further ahead and tried to kill herself, but she was saved, and when her friend, Naila, tried to talk some sense into her, she didn't seem to care.
Sharjeel got to know more about Mus'haf. He had never tried to understand the guy he called "molvi", and simply used the beard to judge him. But Mus'haf's kindheartedness forced him to change his opinion. I loved how he remembered the pain he had inflicted upon Mus'haf during the university days, and felt guilty.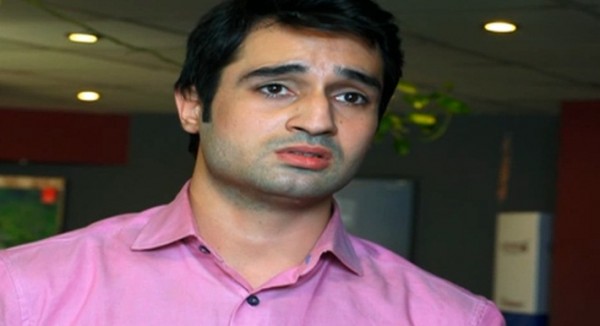 Noor Fatima kept wearing the scarves at home. I really don't get her. She walks slow, talks slow, turns slow. Basically slow is what she lives on. Shaista and moad-dab guftugo is music to people's ears, but her tone is robotic! Anyways, in a flashback, it was revealed that when Noor Fatima asked Mus'haf about the reason why he married a lower class girl like her, after trying to gol gol ghumay-ing the question a lot, he answered that it was Bareera who told him to marry her. I have liked Mus'haf all along. Whether it was him ignoring the bullies at the university, ignoring Chauhdry Ashraf in the village or his forgiving nature when it came to Sharjeel. But I do not understand why any man, especially Mus'haf would say this to his wife.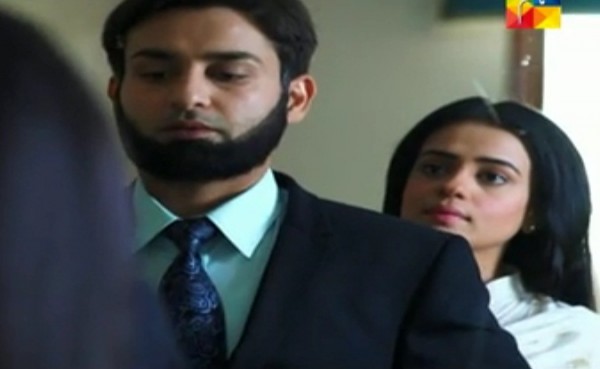 After this, came the "meeting", more like aamna samna of our two female leads. Naila invited Bareera to a dars. Unbeknownst to Bareera, the woman giving the dars was Noor Fatima. Bareera slept in that day, and was woken up by Naila's call who reminded her her promise and forced her to come. Bareera dressed up in a short dress without a dupatta, while Noor Fatima got ready in her regular Shalwar Kameez, with a shawl and covered her head. I liked how they simultaneously showed both of them getting ready but showing Noor Fatima's car ride was too much.
Bareera arrived before Noor Fatima and didnot notice her when she came in. It was the words of the dars that touched her heart. Noor Fatima recited the verse of Surah Noor, which says that impure men are for impure women, and impure women for impure men. Bareera had committed emotional suicide and had accepted her situation. She might have even considered herself right and Omair wrong, but when she heard the verse, she got to know that she is also responsible for what happened to her. She immediately got up and rushed out. This made Noor Fatima notice her.

Bareera went to the club where Omair was present with his girlfriend (apparently there is just one club in the whole of Karachi). I really wish her reaction could have been censored. :D However, the uncensored reaction led to Omair dragging Bareera back home.
Overall, it was an enjoyable episode and it gets a 9/10 rating from me. :)
What did you guys think of the episode? Did you enjoy it?
Areeba Mohsen