There are three different tracks in Aik Pal and all of them are totally different and separate from each other. They will obviously entwine soon but until then we just have to wait_ I don't know for how long!
Bareera and Omair:
One thing that I find really distracting is the makeup. Bareera's makeup did not vanish or even get toned down when her father was in the hospital. Her curls showed that she had a lot of time to use the curling iron despite her father's condition_ the only person in her life and country who is sincere to her. Anyways, her not-so-sincere hubby, Omair left no kasar in his father-in-law's care. The conversation(s) with his parents showed that he did all of that in order to get into his FIL's good books, and it worked. Bareera's father was glad that his damaad has changed!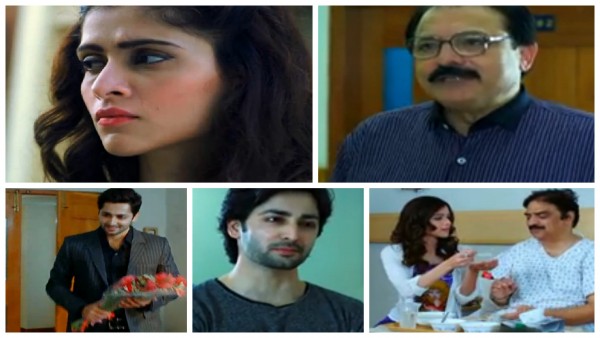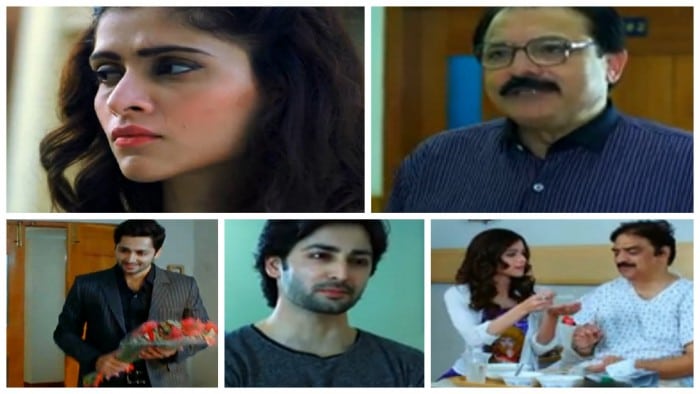 The sudden Nikkah:
Imran was crazy for Shazi that's why he ran to her house the next morning after he came to the city. I am surprised, how does Imran come barging into and sneaks out of Shazi's house whenever he wants? When Shazi requested him to help her run away, he agreed. I think, that a person like Imran who has lived in the village environment his entire life, isn't well-educated and treats women like he treats Noor Fatima, falling for Shazi is unlikely. He could "love" her like a kid loves his toy, and throw her away after he is happy and contented, but a life long commitment like Nikkah isn't possible, especially when he knows what background she belongs to. That is why I was surprised when he got nikkah-fied to her. Anyways, I am glad that they did not show the whole nikkah scene, because I am tired of watching such scenes again and again. Kya zaroorat hai bhui? But clearly, he had not thought it through. How could he ask Shazi to go back? What if her mother sells her?
The job interview and it's consequences:
Noor Fatima clearly forgot that she has been engaged to Imran and will be married in a few days. That's why she was planning on not only doing the job (in the city), hoping to get a house and car from her employer and getting a driver for it! When her brother reminded her about the upcoming disaster of her life, she dizzied. I wouldn't have sweat it, if it wasn't for her brother's second reminder, "Aap ko itne chakkar kyun aate hain?" Does this mean that Noor Fatima will suffer from some disease? I hope not! Plus, I want her to get the job, which seems highly unlikely now.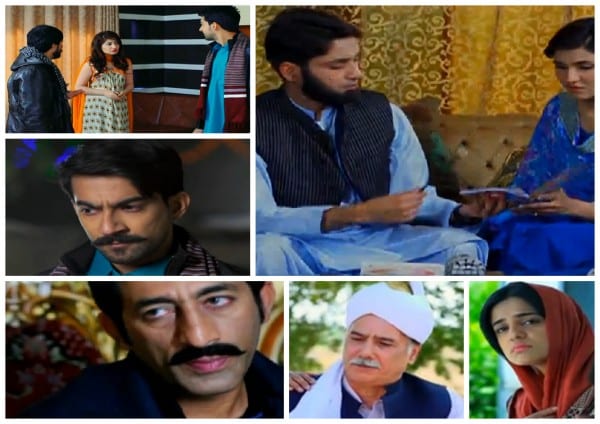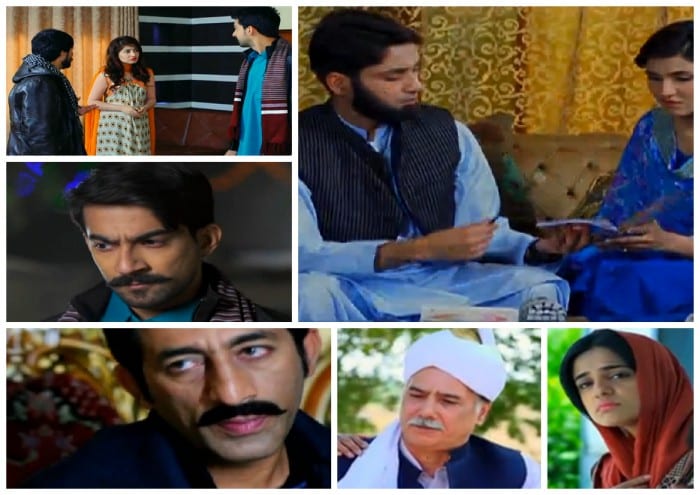 Mus'haf and Rani's "lesson":
On the other side, Rani keeps making Mus'haf uncomfortable. She made her father (the chauhdry) call Mus'haf to the haweli to teach her and then opened up her Pandora's box of feelings for him. "Mujhe shayari sikahayein, hisaab nahi!" Any normal person would run off after this.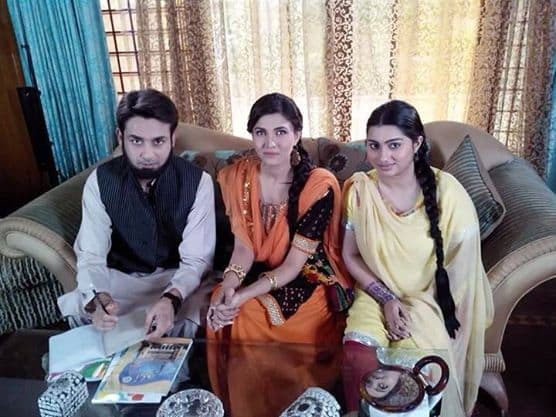 Conclusion:
This was a happening episode and let's see what fate has in store for all of the characters. I am waiting for their lives to entwine once again.
Areeba Mohsen