It is too soon to call her a queen of Television because she is just too cute and young. But what she has done at this young age is no less than a queen would do. She's a phenomenal actress. She maybe being typecast and she knows it and she tries to give every role a different flavor. TV's favorite queen who rules prime time television and of course her social media following is not to be missed.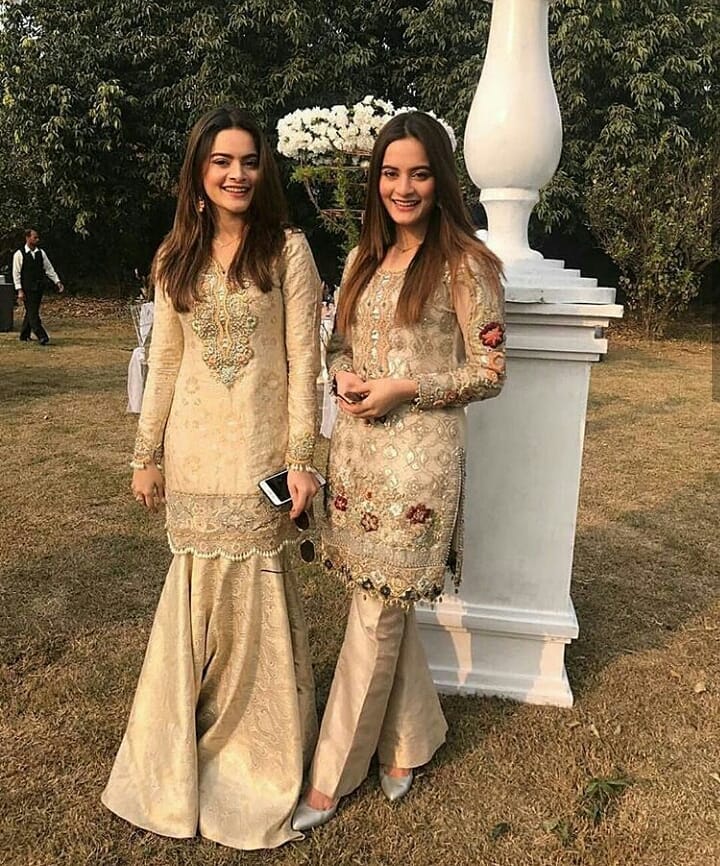 She has an equally talented and beautiful sister. I am sure you know I am talking about. It's none other than our most favorite Aiman Khan. We all know she had been engaged to Muneeb Butt for a while but who knew she would marry at 21. Now that she has achieved so much at such young age, marriage had to happen early. Social media is full of her wedding ritual pictures and now we got to see their beautiful dholki video.
It is a fact that we love her and we wish if we could attend her wedding but that is not practically possible. So what, we can still watch the pictures and videos and be happy. Now that this beautiful girl has broken so many hearts and is ready to get married, we can only wish her a great marital life ahead.