This episode had some important developments to its credit and even after 19 weeks, the drama has enough substance to go on for a few more weeks while keeping the viewers interested and engaged, unlike many other dramas which tend to slow down and drag after 13 weeks or so. The most interesting aspect of this drama is that some of the negative characters are more intriguing than the positive ones. For instance, even though Nazneen does not have a single good quality in her but she is the lifeline of this show and she is the one who always plays a major role in moving the story to another direction. Shahzaib's character is likeable without a shadow of doubt and you definitely feel for him but his character is controlled by the decisions made by other people in the drama therefore it does not have the same impact which Nazneen's character has. Also, Shahzaib's character is more predictable whereas with Nazneen you have no idea what she will do next. Having said that, it is good to see Mikaal Zulfiqar play such roles in two dramas back to back after a long time since he has been seen playing the role of a failed husband way too many times in the recent past. Also, Kubra Khan is playing a negative character for the first time. Nazneen's character is not negative because she is not abiding by the rules set for her but the methods she chooses to get what she wants are all wrong. She could have taken Shahzaib into confidence before entering into nikkah with him but on the contrary she is still bent on making him look bad by forcing him into leaving her. She knows he is too decent to tell everyone what actually happened which makes it easy for Nazneen to manipulate him.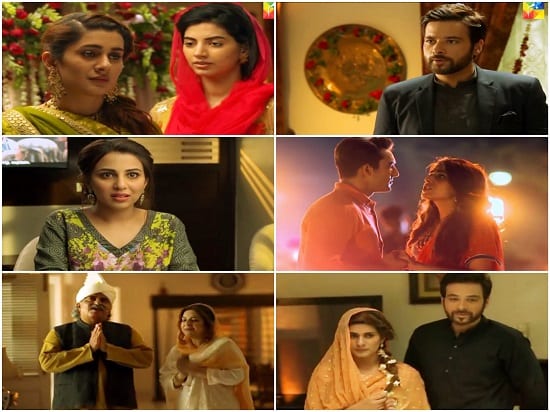 Reena begum is also another such character which has tons of surprises in store and is constantly growing. In this episode Rina Begum went from feeling guilty subconsciously and regretting her decision to basking in the glory of achieving more than her predecessor did. Right now she feels like the world revolves around her and there is no turning back for her. The fact that she had absolutely no idea what was in the contract she signed suggested that Nawazish Ali might be using her. Chaman Begum's constant reminders about the reality of the life Reena Begum was now living, fell on deaf ears since she feels that she is in control of her life now and nothing can ever go wrong. Nazneen and Rina Begum's characters have a lot in common; both of them will go to any length to get what they want. Also, they put their own desires before everything else and they fail to see where they are going wrong. Although their backgrounds are poles apart yet their personalities couldn't have been more similar. Ushna Shah was absolutely phenomenal before she took charge of everything. For the first time for weeks, she gave a performance which was unlike any other she has given so far in her career but for the past few episodes and even in this episode there were times when she could have underplayed her character. Also, I feel that someone from her background does not pick up a refined accent this easily no matter how desperate they are to transform themselves.
Baba Jee and Shahzaib's conversation yet again was beautifully written and translated on screen flawlessly. The connection between these two has been portrayed so well by Qavi Khan sb and Mikaal Zulfiqar. Baba Jee always knew what Shahzaib was getting himself into but he never stopped him perhaps because he wants him to learn few things himself and maybe because he knew that he shouldn't stop him from going ahead with something his heart desired. Whatever Baba Jee said today and the calm expressions on his face suggested that he also knew that things will ultimately work out in Shahzaib's favor. I am waiting to find out how that is going to happen. Basit was shown facing problems as well. Right now his character has been relegated to the background because the focus is entirely on whatever Nazneen is doing to turn this track around.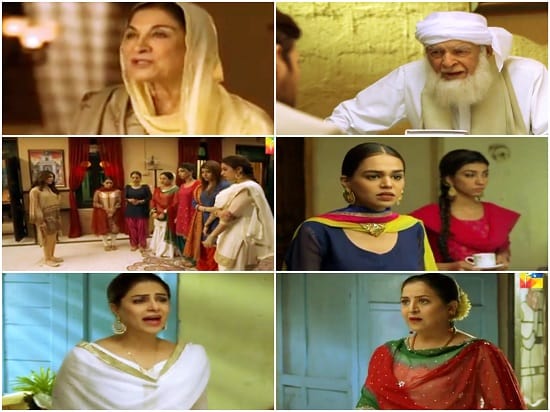 Overall, this was another brilliant episode of a drama which continues to give you a lot to look forward to. The timeline however was confusing because Reena's Begum's track and dialogues like " hamari shohrat asmano ko choo rahi hei" "is maheinay ek mujra kiya hei" suggested that at least few months had passed since Reena Begum signed the contract but Shahzaib and Nazneen's track suggested that they had been married only for a few days. Other than that, everything about this episode was picture perfect. Right now Nazneen and Shahzaib's track is definitely more enticing than Reena Begum's track unlike before when I was tuning into this drama only to watch Reena Begum's story. The director and writer of this drama in particular deserve tons of appreciation for giving the viewers something different, entertaining and well put together to watch. Am I the only one who is missing Shamu? He hasn't been getting a lot of screen time lately.
How many of you watched this episode? Do share your thoughts about it.
PS. I am covering for Zahra, who is away for maternity leave but will be back very soon :)