Opening Thoughts – Another Beautiful Episode:
Ohkay so, this was yet another beautiful episode of Alif. When it was about to end, I thought I saw a lifetime of all the characters & their journeys but then I was reminded that there's so much more to be seen, which I am so looking forward to. Like all the previous episodes of Alif, this one was no different, it was beautiful, it had so many details & it laid the foundations of what is yet to come. I love how they're establishing the fact that your past shapes your present & your future, this is why they have taken us into Qalb e Momin & Abdul Alla's pasts to understand them better & see them differently.
Emotional Transitions & Regrets:
I loved how they showed us flawed human beings flawlessly. There's so much to a person & his journey – full of ego, greed & most importantly regrets. This is exactly what is common in Abdul Alla, Taha, Husn e Jahan & also Qalb e Momin. In this episode, they finally got over with everything that transpired in the past, which I feel is a perfect approach. Now we are more than ready to take what's yet to come. Yes, they have left another riddle unsolved but then I am sure when the time is right, we'll find the answer to that too.
In this episode, what I absolutely loved was the conversation that happened between Abdul Alla & Husn e Jahan after he came to see her 8 years later. It was much needed & I kind of felt relieved that they both got a chance to speak to each other & confess where they both were wrong. I loved seeing Abdul Alla as a flawed character, who not only admitted that he made mistakes but also changed himself. This is the reason why we see him being so lenient with Qalb e Momin while still trying to guide him to the right path because that is his responsibility as a believer & as a Muslim. The transition that they showed in their behaviors & outlook on life was another brilliant aspect of this episode. Abdul Alla was rigid, he was judgmental & he was unforgiving. Husn e Jahan thought she owned Taha & that she was doing the right thing by parting him with his father. Then came the stage where they both accepted their mistakes but unfortunately, they were full of regrets because it was too late.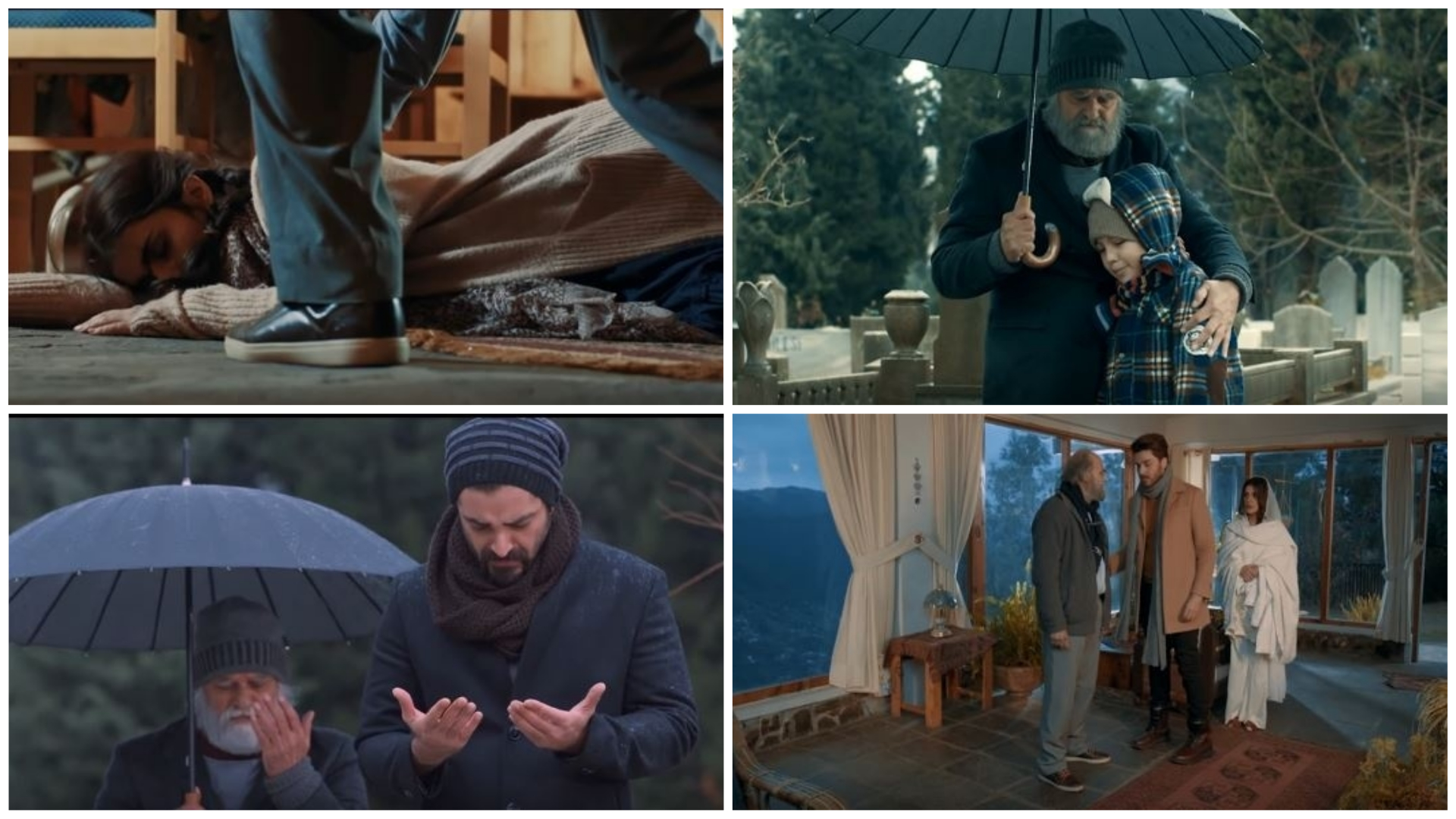 I loved how the relationship of Abdul Alla & Husn e Jahan evolved. They resented each other, but then the love that they both had for Taha brought them on the same level where they endured pain & mourned his loss together. It was like the emotions & feelings they both had for Taha acted like a binding force between them. They both met years later with bigger hearts & room for forgiveness. They were hesitant in the beginning but then came a time when Husn e Jahan referred to Abdul Alla as Baba, just this utterance was enough to show that their relationship got better & they both did not have any negativity, grudge or hatred towards one another. It's details like these that I enjoy picking up when I am watching Alif, it is like they effortlessly put so much into perspective which is commendable.
After the heart wrenching & emotional scene of Abdul Alla's confession, I loved seeing how Qalb e Momin at least had one good memory of his father. Every child deserves to have a memory of seeing his parents happy & it came as a relief that Momin saw that time with Taha. Qalb e Momin transitioned as well, from someone who was full of resentment to now someone who was full of regrets because all of a sudden he started seeing his mother differently. I somehow felt they should've explored why Qalb e Momin developed those feelings for Husn e Jahan because yes, he was upset when he saw her surrounded by men in Pakistan & decided to go to Turkey but the 8 year old Qalb e Momin had a lot of love for his mother. It was not like Husn e Jahan sent him away selfishly, it was the decision made by Qalb e Momin & his mother just respected that. Qalb e Momin has gotten a lot of answers, he is now ready to see both his parents as flawed human beings who made mistakes & probably were also victim of Abdul Alla's rigidity. Although they have kept the focus on Abdul Alla & Husn e Jahan, but the screen time that Taha's character got was also engaging due to Ahsan Khan's spectacular performance.
Momina's Approach:
Momina is touching the skies & I absolutely loved seeing her emotional transition too where she went from being sad to a little excited, then happy & then grateful to Allah. Momina is going to mourn the loss of Jahangir for the rest of her life, she will always remember him whenever something good will come her way because she feels sad that Jahangir couldn't live to experience all of this with her but then, I loved how she put her act together & took it as an opportunity to be thankful for what she has achieved. I must add, Sultan & Jhumar's scene was another beautiful moment of this episode, it is nice to see them having a handful of people who genuinely feel for their family & love them wholeheartedly. (stlucysvision.com)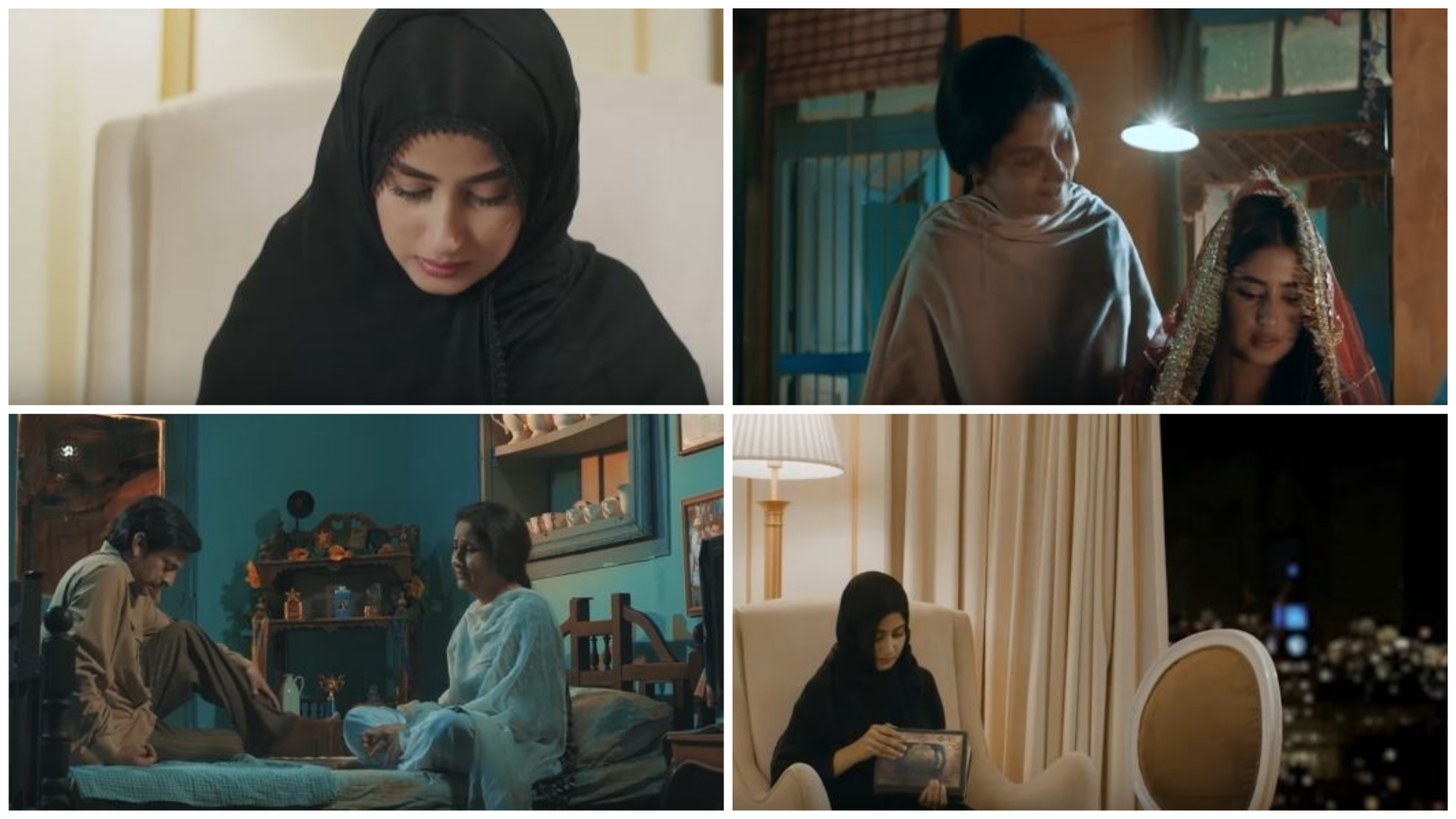 Closing Thoughts – Outstanding Performances:
This episode of Alif was beautiful in every way. It was focused on showing everyone's transitions & the foundation of how they are going to evolve from here onward. Kubra Khan should be extremely proud of herself for giving Husn e Jahan the perfect & the kind of treatment she deserved. She has flawlessly showcased all the emotions that Husn e Jahan felt, all the aches that she endured & her regrets. Manzar Sehbai is the backbone of Alif & Abdul Alla's character is beautiful. He actually thought his life was sorted with him doing something that pleases Allah & a son who was so obedient but then he crumbled when he was tested & probably became egoistic about it too. Getting to know his journey has been a wholesome experience of its own. I am now looking forward to seeing Qalb e Momin's journey & his approach now that he has gotten so much clarity & some of the answers that he was looking for. Hamza Ali Abbasi's precision in expressions makes his acting beyond brilliant. Sajal Aly depicted Momina's sadness & happiness in such a precise manner that it was nothing short of a treat. The entire team should take a bow. Please share your thoughts about this beautiful episode of Alif.
Keep Supporting,
Cheers,
Zahra Mirza.