Mohabbat ki dori, wafau ke dhagay
Agr toot jayen tu jurte nahi hei
Tonight's episode of Mere Pass Tum Ho had powerful and meaningful conversations. The writer aptly covered every aspect of the given situation by defining commitment, highlighting the sanctity of nikkah and showing why Mehwish thinks she deserves forgiveness. In this latest episode of Mere Pass Tum Ho, Rumi's conversations with his parents were the most impactful and touching. In his innocence he raised a few points which were quite meaningful. The responses he got gave an insight into Danish and Mehwish's present state of mind. Ayesha and Salman's conversation too was an interesting one which showed two different perspectives. Mehwish wants to be forgiven – she is pretty sure she deserves forgiveness. All the characters got equal screen time tonight. The pace of the drama is now steady and it seems like Shehwar's track has ended. Therefore the story now will focus on Danish and Mehwish. Unlike last week, I did not feel for Mehwish at all while watching this episode.
Mehwish Wants To Be Forgiven
Tonight's episode opened with Mehwish asking Ayesha and Salman to help her out. Even though Ayesha refused to keep Mehwish in her house, she later on helped her out with finding a job and a place to stay. Mehwish's sole purpose tonight was to somehow persuade Danish to forgive her. Her conversation with Danish clearly suggested that she did not only want forgiveness but she also wanted to be a part of his life again! Danish's dialogues in this scene were brilliantly written since they reflected his vulnerabilities with utmost honesty.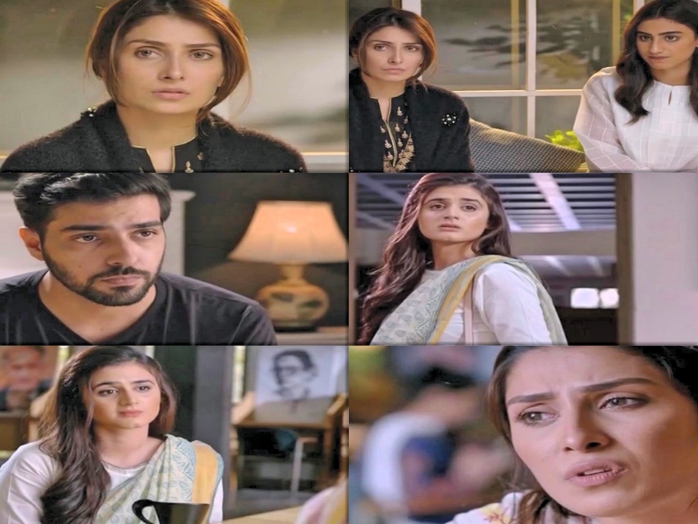 The Conversations
Mehwish's conversation with Hania showed that she was sure she deserved to be forgiven. She was expecting Danish to take her back and forget everything! Someone like Danish would completely be capable of doing something like this but his dialogues tonight suggested that he did not want Mehwish back in his life. Some of Hania's dialogues did not work for me at all but this conversation helped the viewers understand Mehwish's mindset. Hania's character most often shows a man's point of view more than that of a woman's. All of a sudden Mehwish is a completely different person, she has no problem apologizing and will do anything to have Danish back in her life.
When Mehwish called Danish, he did not recognize her – something which was really difficult to connect with! Salman had already told Danish what was going on therefore he should have been expecting this call. Also, how can you possibly forget your ex-wife's number! Apart from this, the conversation was an interesting one since Danish was really honest and Mehwish was pretty confident that things could go back to 'normal'!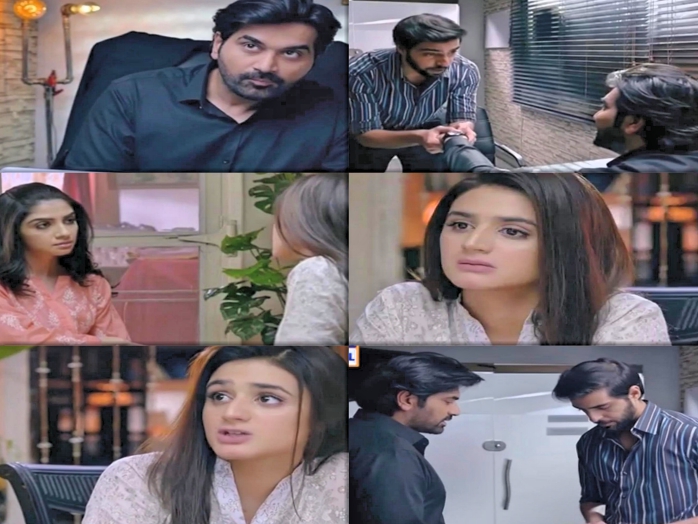 Salman and Ayesha's conversation was the best one tonight. Salman explained so well why even a man like Danish would find it difficult to go on loving someone unconditionally. The situation Ayesha narrated was surely completely different from this one. I loved how the writer highlighted the importance of nikkah through this scene and why it wasn't okay for spouses to cheat on each other.
My favorite conversation tonight was the one Rumi had with Mehwish. When he told her that her father called her name after she left and asked her if she ever did the same, this was such a powerful scene. Through this scene the writer reminded the viewers that Mehwish indeed did not even think about Danish for a second after she left. Also, had she not been abandoned in this manner, she would never have looked back!
Although Mehwish was shown crying and asking for forgiveness in this episode but the way she went about it made it look like she was doing all this because she had no place to go. The preview of the next episode and Hania's scene with her sister suggested that Danish might consider marrying Hania after all. Danish is clearly scared of meeting Mehwish – fearful that he might not be able to stand his ground if he meets her in person. Danish might have switched to an English breakfast but deep inside he is still the same person he was before. Humayun Saeed has translated all the different aspects of Danish's personality impeccably on screen.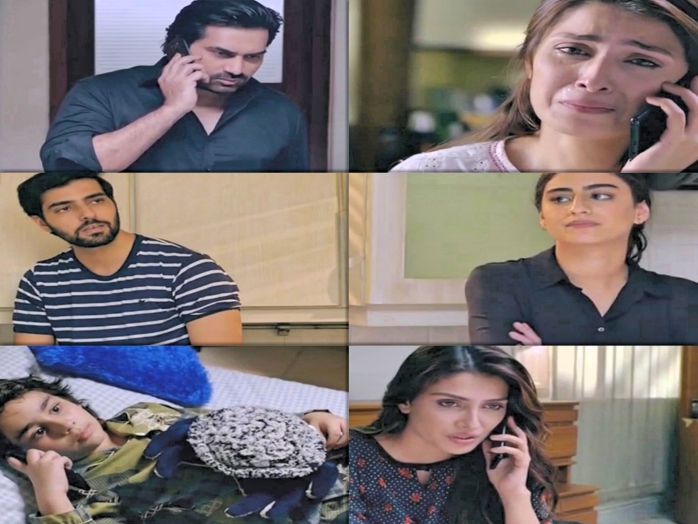 Final Remarks
Tonight's episode belonged to Humayun Saeed – Danish. Danish's dialogues in this episode were written exceptionally well and Humayun Saeed did complete justice to them. Rumi was also the star of the show tonight. Shees Sajjad Gul is absolutely  adorable. Nadeem Baig once again made every scene count by making sure that the pauses and close ups came at the right moment. The use of the background music in this episode was superb as well. The preview of the next episode suggested that Mehwish will have an accident. Waiting to find out how this drama ends.
Do share your thoughts about tonight's episode of Mere Pass Tum Ho.