Writer: Samira Fazal
Director – Shehzad Kashmiri
Producer – MD Productions
Schedule – Every Sunday 8pm HUM
An over-inflated ego (Anaa) ruins relationships and keeps people from accepting their true feelings for each other. It makes it difficult for even the most intelligent individuals to make the right choices and most importantly makes it impossible for people to forgive and move on. This drama serial so far has stayed true to its title and explores how ego destroys even the most valued relationships and keeps people from loving each other. Everyone has an ego but some people hold their ego dearer than everything else and that is when things take a turn for the worse. With the exception of a few characters, most of the characters in this drama have been shown making the most important decisions of their lives in anger because of which generations have suffered.
Anaa isn't just a love story but it explores relationships in general which are rather complex. The best thing about this play is that all the tracks are interesting in their own way. The drama overall has been thoroughly entertaining throughout. The fresh casting and the overall treatment given to a script which is rather simple, makes this drama one of the most engaging shows on air right now.
The Characters
The story revolves around the young characters but their decisions are largely influenced by the older lot and whatever happened in the past. Daneen's character, played convincingly and effortlessly by Hania Aamir, is a young girl who is constantly pressurized by her Dadi sahab (Seemi Raheel) to follow the norms of the Nawab family. The softhearted and open-minded Dada sahab (Irfan Khoosat) protects Daneen and her father (Raju Jamil) is equally flexible.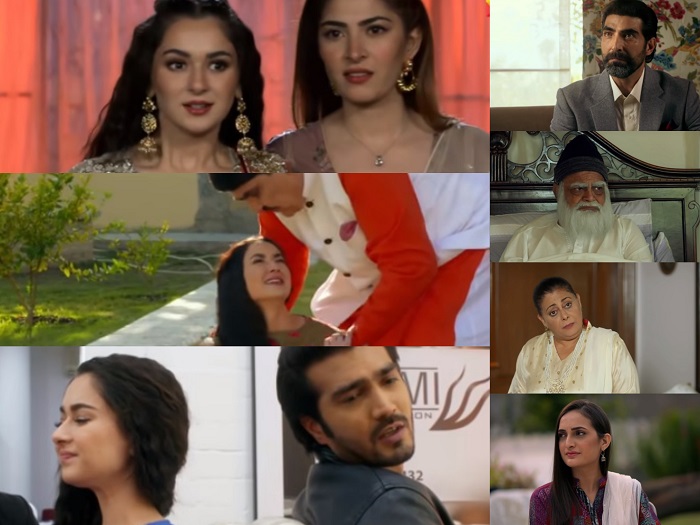 The viewers who are watching the show must be acquainted with the backstory and the reasons why Dadi sahiba dislikes Daneen so much. Dadi Sahiba and her son (Shamil Khan) hold on to past grudges and play the samaj ki dewar in this love story. Daneen and Areesh's (Shehzad Sheikh) relationship has gone through many changes in these seven episodes. What started off as playful romance became a heartbreak story really soon. The writer has convincingly shown how two young people who are in love can sometimes make impulsive decisions which they regret later. Daneen and Areesh love each other but they end up getting married to people who they never even thought of being with. These decisions which were made in anger and haste changed the entire course of the story. Daneen's phupo Nazia (Tara Mehmood) is another person who no longer wants to sit back and watch Dadi have her way. In the latest episode Daneen was seen taking instructions from Nazia because she too does not want to see Areesh or his family happy.
Ezza (Naimal Khawar) is nothing like her cousin Daneen, she is mature, intelligent and calculated. Ezza is always the voice of reason but Daneen never listens to her. Altamesh played stylishly by Usman Mukhtar has been one of the most intriguing and appealing characters in this show. His relationship with Aania (Areeba Alvi) is one of the most heartwarming elements of this drama. Altamesh's character is layered and different. Daneen and Altamesh are the main reasons why this drama has kept me hooked for so many weeks. Ezza and Altamesh's love-hate relationship can sometimes be difficult to relate to perhaps because these actors share such amazing on-screen chemistry and have made-for-each-other written all over them.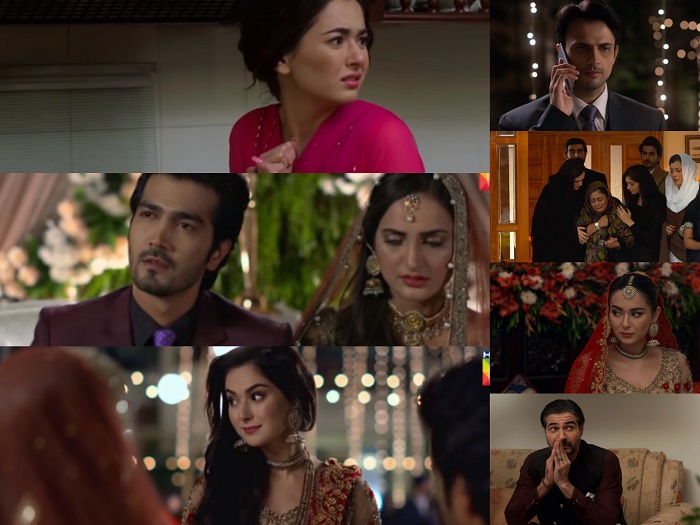 Overall Impression
Anaa has a great deal going for it and even though the story isn't entirely brand new but some of the tracks and characters are refreshing as well as relatable. The variety of characters also adds to its overall appeal. The performances and the overall treatment given to this show gives it the edge it needed to stand out from the crowd. Hania Aamir's make-up in particular is cakey but her performance has been remarkable. I love the OST, it is catchy and cheerful. Even though the story in general is not a 'happy' one but the drama does not have a somber feel. I hope that this drama continues to be entertaining and fast paced.
Are you watching Anaa? Don't forget to share your thoughts about it.