Tonight's episode of Aangan covered Jamil 'bhaiya's' transition, Alia falling in love with Jamil and more of Chammi's madness. Chammi's scenes tonight provided much-needed comic relief. Sajal Aly completely owns this character; her expressions tonight were hilarious. Chammi and Jamil were hardly seen together in this episode because the focus was entirely on Alia and Jamil. Chammi distanced herself from Alia completely because she knew that Jamil had fallen in love with her and she was also pretty sure that sooner or later Alia will fall for Jamil too. Although Chammi is the only 'jahil' one in this Aangan yet she was able to predict something no one else saw coming.
The Love Triangle
While in the previous few episodes Chammi always made sure she made Alia uncomfortable whenever she was with Jamil, in this episode Chammi was completely out of the picture. Does Chammi really have another man in her life or the screenplay yet again is confusing? I am waiting to find out. I still remember the scene few weeks back which clearly suggested that Alia was falling for Jamil but it took her quite a while to actually fall for him. There have been so many instances when the writer has failed to keep all the characters in the picture which disrupts the flow of the story. Israr's character has been completely useless, he hardly makes an appearance – it would have been better if some of Kariman Bua's screen time was given to him since he also lives in the same house.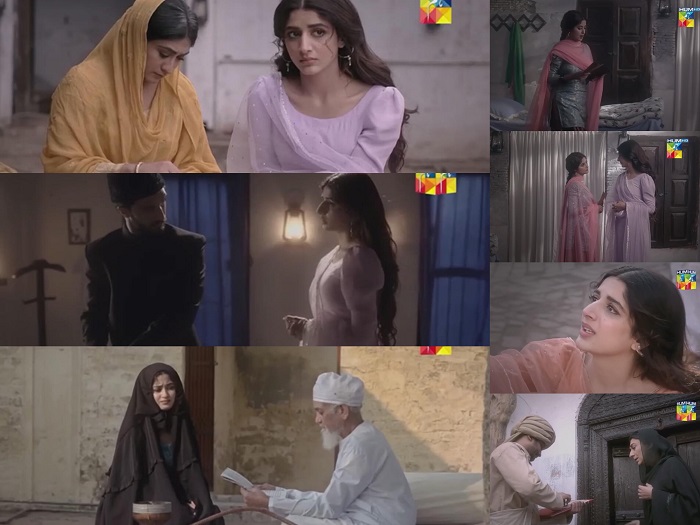 Alia's feelings for Jamil were covered in the most filmy way possible. After cursing Jamil and telling him to go to hell multiple times, Alia fell for the man who she knew Chammi loved. Mawra Hocane looked beautiful in all the scenes but Alia's character does not have much to offer. There are times when she comes across as a hypocrite. Chammi's new 'love interest' seems like a figment of her imagination so far. Whether he is or he isn't, the fact that there wasn't a single scene covering Chammi and Jamil's relationship after he came back was really odd. They are still living in the same house and Chammi couldn't possibly have fallen out of love this soon so one can only wonder why Chammi never mer Jamil even once. Chammi's outburst and the way she went out looking for the newspaper was amusing. Jamil's mother's frustration was relatable and by the end of this episode it seemed like Jamil was finally doing something constructive with his life. Alia loves Jamil but cannot show it. Everyone who has read the novel predicted that Alia will not fall for Jamil but now Jamil and Alia are an actual couple and Chammi has been relegated to the background.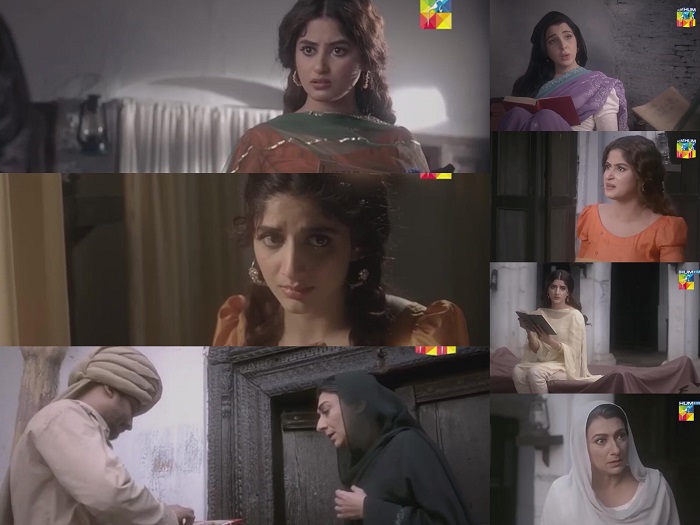 Overall Impression
Aangan has always been a drama with very few 'happy moments' since the plot banks heavily on tragedies and romantic tracks. With this episode the story finally moved forward but the preview of the next episode suggested that the upcoming episode will once again cover Alia's confusion and Jamil's frustration. Chammi is a playful character with some depth as well, you understand why she is so fierce and rebellious. Mawra Hocane and Ahad Raza Mir look good on screen but their track clearly lacks depth and is repetitive like every other aspect of this drama. Tonight's episode had a few surprises and overall this episode was slightly better than the previous few. It was especially good to see Jamil's transition, I was expecting him to be an even bigger disappointment in the absence of his father but that was not the case. Chammi's feelings regarding Jamil were not covered at all tonight except for the newspaper scene. This episode had quite a few filmy scenes to its credit which reminded me of Salma's track and interrupted the flow of the story which is already not smooth. There are times when you feel that in an attempt to make this drama grand and novel the makers have made a complete mess and lost track. Sajal Aly was the star of the show tonight, she made this episode entertaining with her enjoyable performance.
Do share your thoughts about this episode of Aangan.