So, this episode was not as exciting as the previous one but the story did move forward. The best part of the episode for me was the scenes between Shahab and Maira on their honey moon. They were having a really good time, till Badi Sarkar brought them back to reality.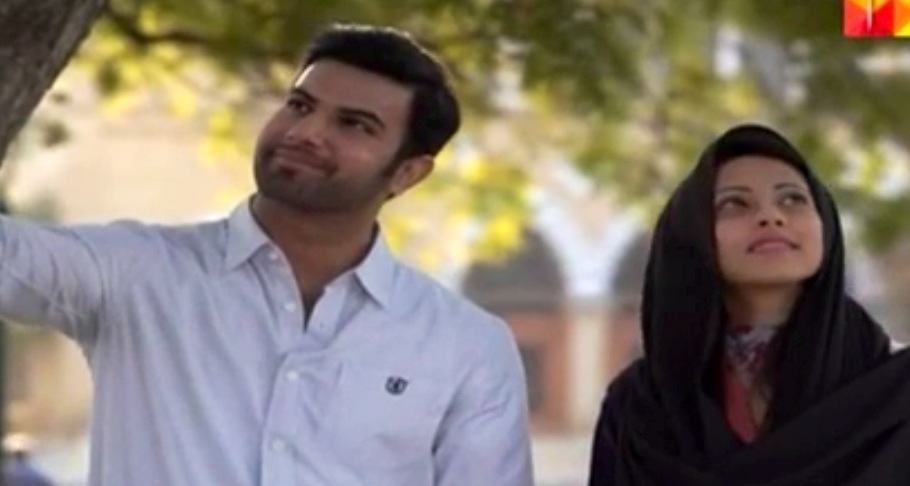 Shahab and Maira's playfulness and the way they tease each other is really a treat to watch. All their interactions were so cute, especially when Shahab took her to his school and mentioned his past 'girlfriends'. He wanted to see a jealous and possessive Maira and that is exactly what happened, until she saw who the 'girlfriend' really was. Their scene with that tree cracked me up! They looked like small kids enjoying themselves instead of grownups. Just when they were enjoying themselves to the fullest and living in their own world, away from the reality, Badi Sarkar gave them a reality check by announcing Shahab's wedding has been moved forward.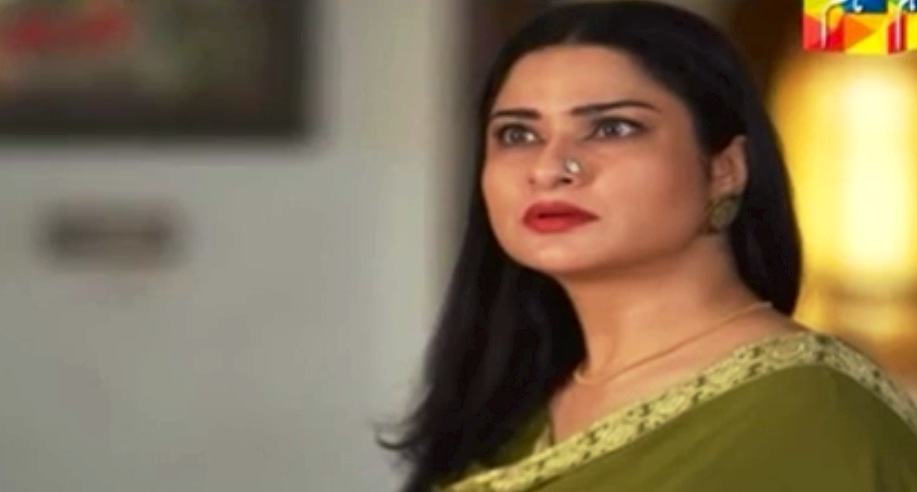 The reason for this sudden decision was Amna's taunts and the way she casually insulted her. Badi Sarkar felt that the situation was getting out of her hands and she was scared that Amna's words would come true, and she would not be able to control Shahab or Peel Jalal. For the first time, she did not get furious at Amna's insult and quietly listened to her rambling, but got worried and insecure that her words might come true one day. Sakina Sammo once again left me speechless with her brilliant portrayal of Amna. I never imagined playing such a character, but I am really happy to see how versatile she is.

Not only did she order Shahab to come back, but she also got furious at Peer Jalal. After putting such accusations on him, she had the gall to ask why he insulted her in front of all the others. She went so far as to point the gun at him when he chose to ignore her. Badi Sarkar sure is unpredictable! She did not only point the gun at him but also managed to shoot at him. That was a close call alright! She herself was shocked and horrified at what she had done in anger. She knew she had crossed her limits and she knew this very well. I just cannot imagine how Peer Jalal remained calm after this. Where does he get so much patience from? He was seriously humiliated and insulted by what she had done. He should be the one feeling insulted at the disgusting accusations she put on him and not the other way around! Even her dramatic apology (which seemed more like a warning) was said like she was doing a huge favor on him. I wonder how long Peer Jalal would stand all this!
Peer Jalal has some good qualities for sure but all his good qualities are overshadowed by his treatments with his wives. Naseemi came to apologize to him, and after 'forgiving' her, he started mocking her! Hasn't he done enough with them already, what is the point of mocking them again and again! He also managed to guess what the real reason was of her coming to him in the first place. It was clearly humiliating for Peer Jalal to answer any question about the gunshot, and this new had spread in the haveli like wild fire.

After spending 4 days away away from reality, it was difficult for Maira to go back to the haveli and accept her fate. She was extremely upset and said a few things which hurt Shahab. He is fed up of justifying himself to every other person, and he expected Maira to understand him at least; but like all others she also started taunting him. She tried her best to cheer him up after that, but to no avail. It must be really difficult for him not to be in control of his own life. The strings, unfortunately, are in the hands of Badi Sarkar.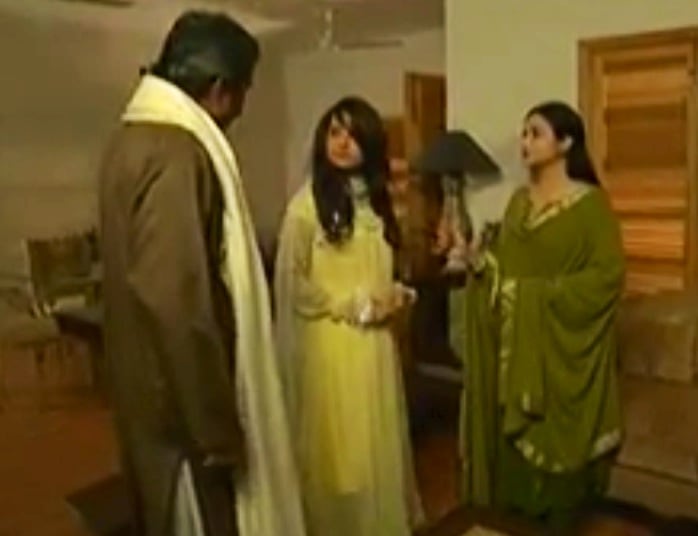 Fatima was on seventh sky when Badi Sarkar came to ask permission from her parents to do the Nikkah immediately. She made it clear to her parents that she wants to get married to Shahab as soon as possible and sided with Badi Sarkar. Let's see if Badi Sarkar would be able to fulfill the demand that her brother kept in front of her.
The preview for the next episode seems very promising. Finally, the tradition of the waris coming from the third wife will change!
Share your lovely opinion about this episode!
Till Next Week
Mariam Shafiq