This wasn't the kind of episode which gives you a lot to talk about. Since this drama focuses entirely on Kanwal Baloch and there are no significant side tracks therefore Kanwal's story needed to something more than just Kanwal being herself! This episode of Baaghi had to be the most difficult one to sit through. Kanwal's antics were not the least bit entertaining especially because her character doesn't have a lot to offer. Also, Kanwal's rhetoric about her wanting to help her family doesn't really go well with her background since her dream was to make a career in showbiz, to be a heroine, to be famous and not to be like all the other women around her, this thing about her wanting to help her family is forced. This is another attempt to make the viewers feel for her character, which would have been A-okay if this story wasn't "inspired" by Qandeel Baloch's story.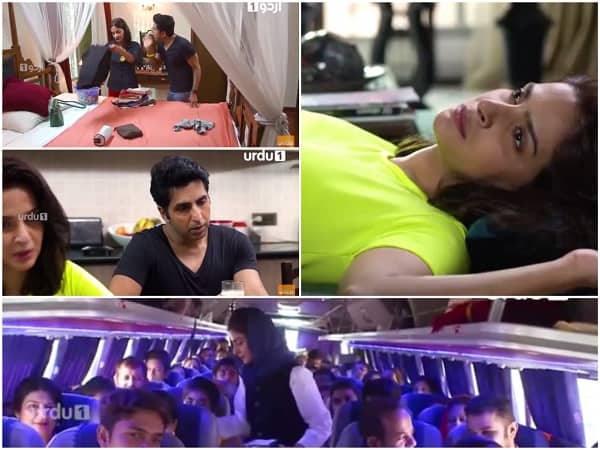 Since a lot of people keep on asking if this indeed is Qandeel Baloch's real story, I have added a few videos of Qandeel Baloch's interviews which clearly show that Qandeel enjoyed being who she was, she owned it completely unlike Kanwal Baloch who is lost! Qandeel liked the fact that she could afford a good lifestyle and she loved the "recognition" she got from her videos. Kanwal's character however so far is completely different, she is not an attention seeker which Qandeel most certainly was. Also, Fauzia and Abid's track is a mix of Qandeel's version of the story and that of her husband's. Qandeel always said in her interviews that her parents forced her to get married to this man but her husband said that it was a love marriage. After watching Qandeel Baloch's interviews, I am even more disappointed in this drama since the writer completely failed to present Kanwal's character in a way that it would be more like Qandeel Baloch. Apart from her weirdness, Kanwal doesn't have a lot in common with Qandeel. I can't help but compare Kanwal's character with Sassi, while writing Sassi's character, the writer did not hold back, he wanted to present a fierce girl on screen and he did just that without being apologetic which is why that character has much more screen presence. In an attempt to make a victim out of Kanwal's character, the writer failed to pen down a character which would resonate with the viewers at some level.
After asking her husband to leave her over and over again, Kanwal now regrets leaving her home.! Qandeel on the contrary was never apologetic for her actions, she also did not regret leaving this man. The makers have made it quite clear that this is not a biopic but since they do accept the fact that it is "inspired" from true events therefore twisting these obvious details to make the viewers sympathize with the character is doing more harm than good! In her interviews Qandeel clearly stated she never liked the man she got married to and wasn't interested in him – something which could have been shown easily on screen, if she got married to her bhabi's brother. Taking the divorce was her decision and she owned it in real life, yet what we are watching in this drama is completely different. Therefore, all those people out there who are watching this show because they think that this is Qandeel's story should actually tune into her actual interviews instead of tuning into Baaghi. It is sad that the makers of the drama used Qandeel's name to promote this drama and to get the viewer's attention but failed to do justice to her character! Trying to make a victim out of her only means that they didn't really believe in who Qandeel really was and if that was the case then obviously the only motivation was TRPs!! As far as lessons are concerned, drama serials like Pinjra, Sammi, Udaari and many others are way ahead of the game!