This was yet another episode of Baaghi which showed that Qandeel Baloch wasn't looking for the kind of attention she got after her Pakistan Idol audition video went viral. There wasn't a lot of rona dhona and becharapan in this episode which was great but the way the prince charming entered Kanwal's life was somewhat weird! The fascination with which Shehryar looked at Kanwal and his eagerness to help her showed that he came from a completely different world! He is affluent, more polished and obviously extremely sensitive and caring since he actually felt for Kanwal while watching the Pakistan Idol video and didn't think twice before helping her! This episode covered the general sentiment of the public after this video went viral and its effect on Kanwal Baloch. So far, the viewers have been shown that every time Kanwal gets negative attention instead of taking a back seat she reacts on social media and so far that is the only bhagawat she has done! Instead of staying quite, she posts videos in which she expresses her feeling in her own bizarre way (which comes naturally to her) but only after crying over all the comments people passed on her already!
After her parents, husband, her first employee, the care taker of the shelter home, the host of the reality show and the judges of the singing audition, those people who use social media are responsible for Kanwal's actions. Every time Kanwal reads negative comments about herself on social media, she makes another video – not because she wants to get famous but because she wants to express herself ;) So basically, everything Kanwal has done so far has just given her fame even though she never planned to get famous in this way! Watching Kanwal worry about her family seeing the video was the final nail in the coffin! Kanwal's character so far is confusing to say the least! When Goher called her, she liked the fact that she was in a position to tell him off which suggested that she knew that these videos and comments had brought her the fame she always wanted. If Kanwal was shown making these videos to cash in on the fame and attention she was getting, it would have made a lot more sense.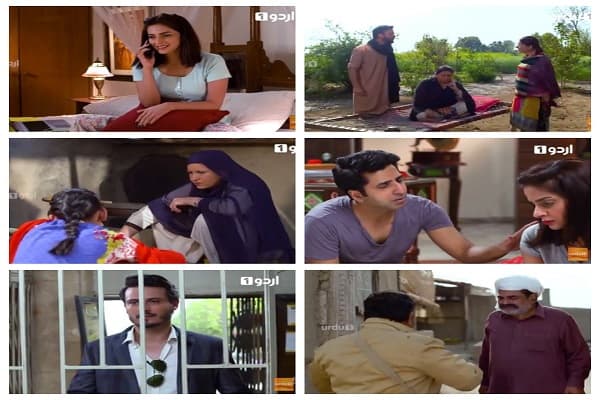 Watching someone like Kanwal worrying about log kya kahenge just doesn't add up! If you watch Qandeel's actual video, she was crying because she said she had told her parents she was going for audition and now they will be disappointed! It is funny how the actual facts have been twisted to make Qandeel look like someone who had absolutely no support from her family members. Qandeel Baloch was a smart woman who knew how to bag public's attention and how to make the most of it but Kanwal has been shown as a naive woman who is getting attention even though she is not asking for it!
This episode also covered how Kanwal's father reacted when she sent the money and how the rest of the family felt about it. Abid's business is also going downhill because of obvious reasons so basically everyone who didn't support Kanwal is in financial crisis for some reason or the other. Shehryar is the first good man in this drama and his first impression suggests that he will be a little too good like all the other characters in this drama which are black and white!
Kanwal's story moved to the next phase with this episode, she is now popular and will start getting more offers. The preview of the next episode showed that the tables have turned and Goher will now get in contact with Kanwal once again even after the way she told him off. The only reason why someone like Shehryar would fall for Kanwal is because he feels sorry for her! Even after coming this far does Kanwal need a man to save her?