Every week I tune into this drama hoping that it will give me something interesting to watch and talk about but Baaghi has turned out to be one of the most overrated dramas of this season. The script isn't just dull and repetitive but also lacks depth altogether, the dialogues are too plain, the scenarios never have anything new to offer, the focus has been entirely on Kanwal's character yet her character is one-dimensional just like all the other characters in the play and the fact that the writer has left no stone unturned to plead Kanwal's case makes this drama even more unappealing. The cautious approach of the writer is the biggest reason for this lackluster script. Also, the pace of the drama is painfully slow and the scenes covering Kanwal's videos are stretched for no reason. Kanwal's character is more annoying than interesting and the screenplay does not have the kind of flow you would expect it to have since I expected better from a writer like Umera Ahmed. There are dramas in which every character has a story to tell and then there are dramas like Baaghi in which even the leading characters don't have a definite story. Kanwal for instance has been tagged as "baaghi" for some reason yet her life is constantly being driven by the people around her, her strengths have been relegated to the background and her weaknesses have been accentuated to such an extent that her character has lost all its appeal.
This episode showed how Kanwal's younger brother had changed over the years and it is easy to tell where this track is leading. Kanwal and Shehryar have grown closer in all these years but their conversations still revolve around the same issues! Even after all this time Shehryar still asks Kanwal the same question he was asking few years back!! Kanwal's pappi pait dialogues fell completely flat since the overload of majbooris in every episode doesn't help her track in any way.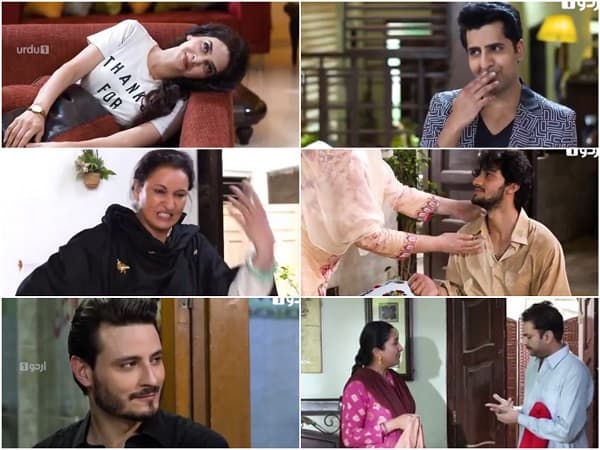 At the end of the day we all watch dramas because we want to be entertained and there are a lot of dramas with serious storylines which keep the viewers engaged but for me Baaghi is definitely not such a drama. Saba Qamar has given better performances in her career and has definitely played more meaty roles as well. Watching her mimic Qandeel Baloch is just plain sad because she is capable of so much more. I feel that the producers completely failed to tell Qandeel's story in an impactful manner because they were too busy "covering up" for some reason! This drama is definitely a winner in the ratings race but personally I have always found it really difficult to sit through almost all the episodes of Baaghi. It is getting more annoying with every passing episode and therefore this will be my last review of Baaghi. I would like to thank all those wonderful readers who read my reviews and gave me their feedback even when they were not following the drama.
Keep reading and commenting :)