This was the best episode of Baaghi so far because it covered a great deal and with this episode the story finally moved forward to the next phase of Fauzia's life. In the previous episode the viewers were shown that even though Fauzia's circumstances were not favorable and her marriage was gradually falling apart but even then she kept on reminding herself that this was not the life she wanted. This episode showed Fauzia's frustration after every woman she turned to for advice and support told her that there was nothing odd about the way her marriage turned out because all husbands were unfaithful and wives had to put up with it. The reaction of Fauzia's mother in particular was covered brilliantly; the way she kept on enjoying her snack and wasn't the least bit alarmed said a great deal about her frame of mind! In fact her mother told her that she already knew that Abid was having an affair and acted as if Fauzia was overreacting. This was yet another incident which showed that Fauzia was not like all these other women; she had standards all of her own. Eventually Fauzia had no choice but to go back to the same house and this was yet another development which was covered superbly. Fauzia's emotional goodbye and the way her mother in law greeted her said a great deal about everyone felt about the situation. For the first time, her younger brother expressed his support for Fauzia. Saba Qamar and Ali Kazmi's phenomenal performance made their scenes even more realistic. Both of them have given exceptional performances in the play.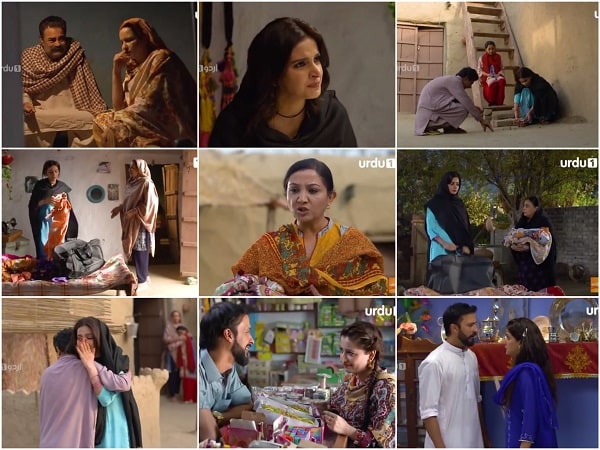 When Fauzia packed her bags to leave, I wasn't expecting her to go back to Abid's house but so far she has been shown as someone who does not take extreme measures until and unless she is left with absolutely no choice. Also, Fauzia has always been very "focused", her main goal in life is to pursue a career in showbiz. Even when she decided to get married to Abid, the main motivation was the promise he made to her regarding her ambitions about working in showbiz some day. So far Fauzia did not get an opportunity to pursue her ambition but now for the first time she has an offer which she believes can change her life forever. I cannot praise Saba Qamar enough for enacting this role faultlessly on screen, she is the best thing about this play. Her overall look, from her wrinkled clothes to those cheap clips and the messed up hairstyle is right on point. (Alprazolam) The way her expressions and body language change with every situation makes her portrayal picture perfect. Saba Faisal and Seemi Raheel are also giving superb performances in this play and I must say that they simply get better with every episode.
Fauzia's brother should have been given some screen time in tonight's episode since he was one of those people in the house who was dead against her marriage. He has not made an appearance for quite some time now which is rather odd especially because there are already very few characters in the play. Overall, this was an intense and emotional episode of Baaghi and the first one which actually held my interest right till the end. The preview of the next episode was also interesting; I am waiting to find out what turn Fauzia's life takes from here since she has absolutely no support from any of her family members and is all alone in the city!
How many of you watched tonight's episode? Do share your thoughts about it.