Tonight's episode focused more on Fauzia Batool's gradual transformation and this time around the viewers were shown how Fauzia actually felt about leaving her son behind. This latest episode was even better than the previous one because unlike the previous episodes it clearly showed all the different emotions Fauzia was going through. Once again Fauzia's actions proved that even though she knew what was at stake, she was willing to do whatever it took to make her dreams come true. The happiness of getting closer to her goal always outweighed the sadness of leaving her family and child behind.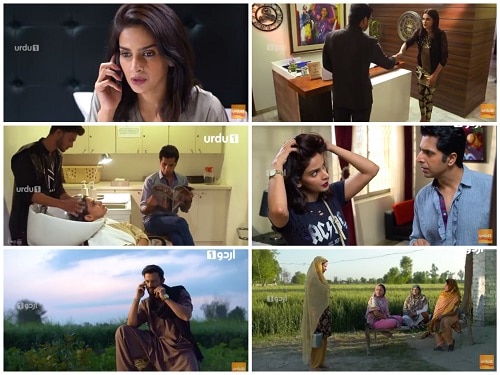 The ad agency which hired Fauzia turned out to be an escort agency but so far she has not realized what the nature of her job actually is. Fauzia's transformation and her interactions with everyone involved were covered flawlessly in tonight's episode. The fact that Saba Qamar has made sure that some traits of Fauzia's personality stay intact makes her character easy to relate to. Saba Qamar completely owns Fauzia Batool's character; she always manages to translate the different aspects of her personality flawlessly on screen. The tip scene was hilarious! This scene and many others like this one showed that Fauzia Batool was learning the ways of the new lifestyle she had adopted but she was obviously not going to transform overnight.
I also liked the scenes in which Fauzia posed in front of the mirror. Anyone coming from her background would do exactly that considering she looks like a completely different person now. Abid's frame of mind and the developments in the village were also covered convincingly in this episode. Fauzia's older brother however is completely out of the picture, which is really odd because he was given a lot of screen time in the first few episodes and also because he should be the one most infuriated with Fauzia right now. His reaction should have been covered.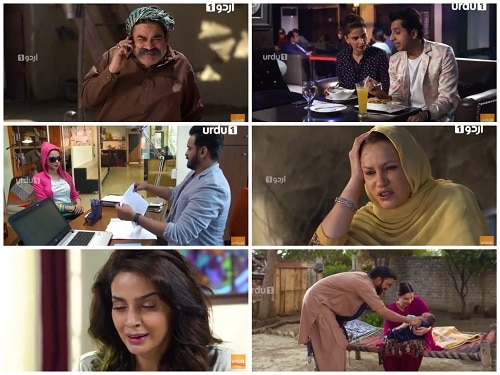 While Fauzia is busy building a new life for herself, her parents have to bear the brunt back home. Also, Abid gave her son away to his sister and everyone was quite happy with the arrangement. Gogi's job isn't only to groom Fauzia but also to make sure that Fauzia does not go off track. Every time she is doubtful about her decision or feels depressed, he gives her the motivation to go on. Khalid Malik is absolutely brilliant as Gogi. It is great to see him outshine in such a role. In fact all the actors in this drama have given impressive performances so far.
Fauzia was always shown as someone who wouldn't allow a man to exploit her therefore I am waiting to see how she reacts when she finds out what her actual "job" is! She was shown signing a two year contract in this episode which would mean that she cannot go around looking for work anywhere else even if she wanted. The gullible aspect of Fauzia's personality allowed all these people fool her till now but she will sooner or later find out the truth and I am waiting to find out what her course of action would be then!
Overall, this was an interesting episode of Baaghi. Unlike before, I am definitely more interested in Fauzia's journey now.
How many of you watched this recent episode? Do share your thoughts about it.