Baba Jani Episode 10 Story Review – Tonight's episode of Baba Jani focused on the changes in Sadia because of the constant reminders that she was not good enough for Asfand and how perfect Mehwish was/is. Mehwish got divorced and Asfand felt more guilty than ever. Nabila had a change of heart after she observed Sadia and Nimra. Saqib made advances at Nimra and this time around it seems that Nimra will keep this a secret.
Sadia's Growing Insecurities
Sadia's state of mind and the reasons why she felt distant from Asfand all of a sudden even though Asfand was as caring as before were shown realistically and were relatable. Sadia's makeover, the reaction she got from Najiba and Naila as well as the affect all of this had on her was also shown convincingly. The scenes in which Sadia was thinking about everything Najiba and Naila had said to her and later on the one in which she was crying were stretched for no reason. After finding out that Mehwish was divorced Sadia started wondering if Asfand indeed was still in love with Mehwish. It was good to see her reaching out to her husband and giving him a chance to share what was worrying him like a mature person instead of distancing herself from him. It was easy to understand why she did not try harder to find out what Asfand was thinking about because she had a good reason to be scared of what he might say. Asfand was still in shock therefore his reaction too was justified. If he shared everything with Sadia things would have been different. Sadia was happy and extremely confident before Naila convinced her that Asfand was still in love with Mehwish. Even though she has been feeling insecure but this character has been written in such a way too that you never see Sadia as the victim. Savera Nadeem also translated these insecurities and the confusion her character was going through on screen in a graceful manner.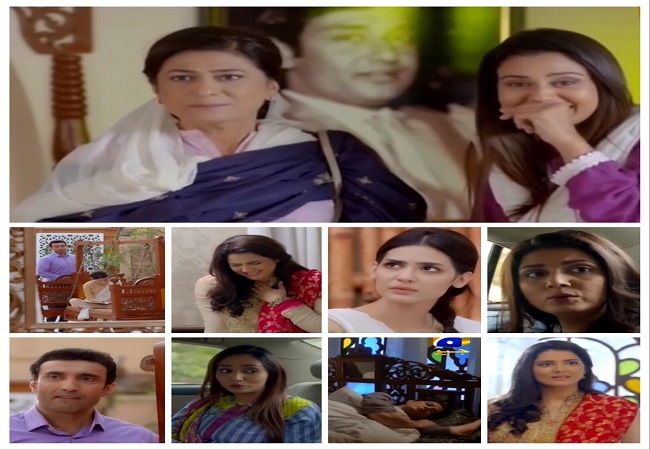 Nabila's Change of Heart
The way Nabila changed her opinion about Sadia and Nimra both was definitely one of the best developments tonight. Even though Najiba kept on telling her otherwise, it was quite obvious that Nabila was not like her sisters. She seemed to appreciate everything Sadia was doing for her and later on, she did not draw any wrong conclusions when she saw Saqib and Nimra together. Her advice to Nimra however showed that she was naturally looking out for her sister more than anyone else. Nimra has always shared everything with her mother but now it seems like she might keep this a secret. In one of the previous episodes, Asfand also felt that Nimra felt uncomfortable around Saqib and asked her to share anything that was worrying her but right now it seems highly unlikely that she will tell Asfand all this. Nimra and Sadia's scene in the beginning showed that although Nimra had not accepted Asfand as a father figure but she acknowledged everything he was doing for them and wanted to do something to thank him. I missed watching Asfand and Nimra's scenes together in this episode. Madiha Imam like always was a breath of fresh air. She is an exceptional actress who never disappoints.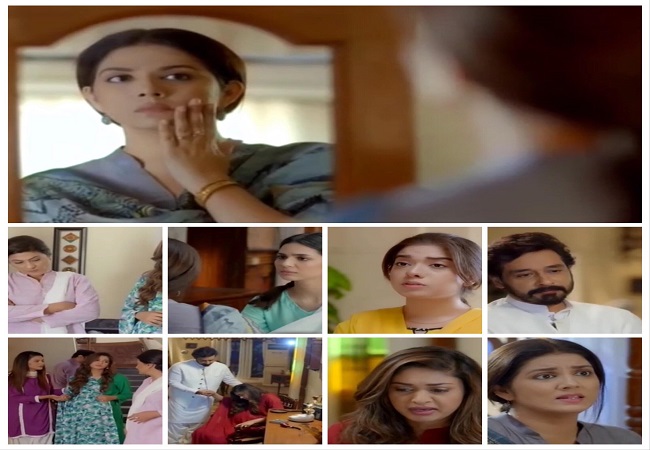 Mehwish's Divorce
Khala and Asfand's meeting showed that these two were more close now than before. Asfand's willingness to help and the way he said that the engagement was a thing of the past clearly suggested that he had moved on. Later on, Asfand looked upset, which was of course a natural reaction. If Mehwish was going to be divorced and she was going to be back in Asfand's life eventually, she should have been given some screen time at least tonight. There are times when you feel like the screen time has not been divided equally among all the tracks and characters. Some of the characters only make an appearance when they are needed otherwise they are completely out of the picture.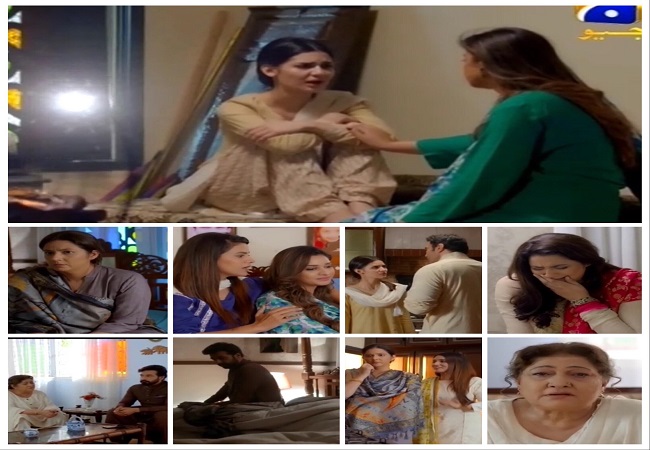 The Good Points
The best thing about tonight's episode was that Naila and Najiba did not take center stage. Asfand, Sadia, Nimra and Mehwish's track took a new turn and it is impossible to predict what turn the story will take next. It seems like the story will only get more interesting from here on. The performances were up to the mark as usual and some of the situations did not go as expected which is always good especially when such developments are convincing. Like many other plays written by Faiza Iftikhar, this one too is unpredictable which also make you curious.
The Weaknesses
Some of the scenes tonight were stretched unnecessarily and the camera work in a few scenes was not impressive. This episode definitely had more strengths than weaknesses.
The Preview
The preview of the next episode showed more of the same – Najiba's insecurities and planning – but I am sure there will be more to it. I am glad that the preview did not give away much.
Do share your thoughts about tonight's episode.