Baba Jani Episode 12 Story Review – This was one of the best episodes of Baba Jani since it had many pleasant surprises in store. Asfand continues to impress and like many other episodes, this one too had some unpredictable developments. Asfand's character and the way he protects his wife has always been and still is the most refreshing element of this drama. Whenever you start doubting if Asfand would be able to do justice to Sadia and Nimra, whether he will be able to fulfill his commitment and promise, he proves you wrong.
Nabila Is Out Of The Picture
I was expecting Nabila to be around for longer and it was good to see her supporting Sadia and Nimra, the way she did but Nabila's sudden departure came as a complete surprise. Through this entire development, I am guessing, that the writer showed that even in such a difficult situation Asfand did not let Sadia down. The scene which covered Nabila and Sadia's conversation after which Nabila took the medicine was confusing since it did not cover whether Nabila took the medicine herself or Sadia gave it to her. Sadia clearly told Nabila that she did not know much about medication and that she should see for herself which medicine she wanted yet later on Nabila said that Sadia gave her the medicine. Although, the way Asfand dealt with this entire situation was very pleasing indeed, it was difficult to understand why Nabila was lying. Sadia too held herself partially responsible therefore it was important that this scene should have been covered in more detail.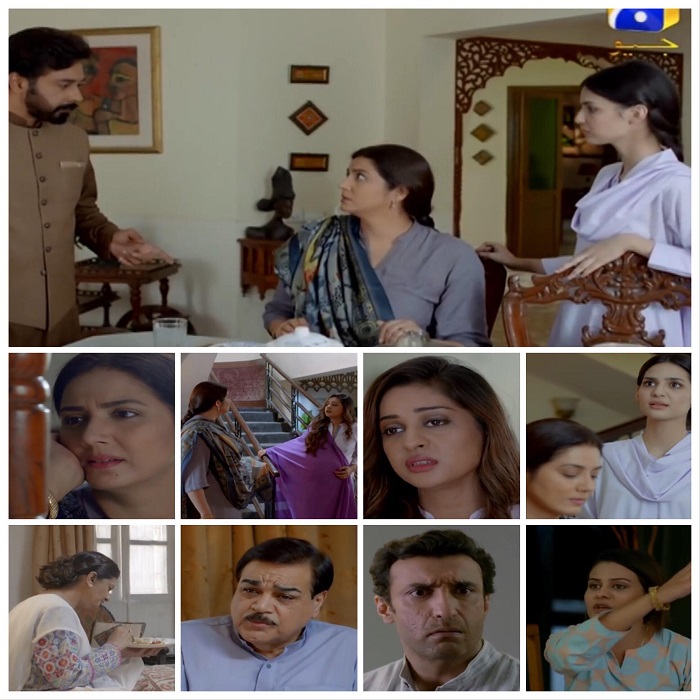 Declaration Of Love
The misunderstanding because of which Sadia had been feeling insecure and inferior was finally cleared tonight. This was a great episode in terms of Sadia and Asfand's relationship in particular. The way these two bonded and the manner in which Sadia went from feeling sorry for herself to feeling more confident than ever was covered beautifully. The way these two declared their love for each other was the highlight of this episode. The best part of this track is that you don't feel that Asfand is doing Sadia a favour or that he is contributing more to this relationship than her. Asfand and Sadia both complete each other in a wonderful way. Asfand also needed a loyal and loving person like Sadia in his life just as much as Sadia needed Asfand love and support. That's the beauty of their relationship and the script that although Asfand's character is one in a million but the writer has written Sadia's character in such a way that you never feel sorry for her. Even when she was feeling for herself today, it was easy to connect to her character without seeing her as a 'bechari'. She has a dignified and strong personality because of which she too is her husband's support. The way both these characters have been translated on screen definitely is another reason why they are so likable and easy to connect to. Faysal Qureshi and Savera Nadeem both have translated these characters superbly on screen. They also share great on-screen chemistry because of which Asfand and Sadia have made for each other written all over them.
Nimra's Growing Respect For Asfand
Although Nimra is still confused and she is trying to find her place in her new house and these new relationships but few of the scenes tonight clearly showed that Nimra's opinion about Asfand had changed. She likes the way he cares for her mother more than anything else and she is intelligent enough to know that this man will not let them down. Although, like any other teenager, she is impulsive and does not agree with a lot of things, she also has a tough time dealing with all these new relationships, but Nimra's character for the most part been positive. She is receptive as well as sensitive and does not play mind games like Asfand's sister. Madiha Imam's performance throughout has been impressive. She knows how to underplay a character and at the same time make it shine on screen.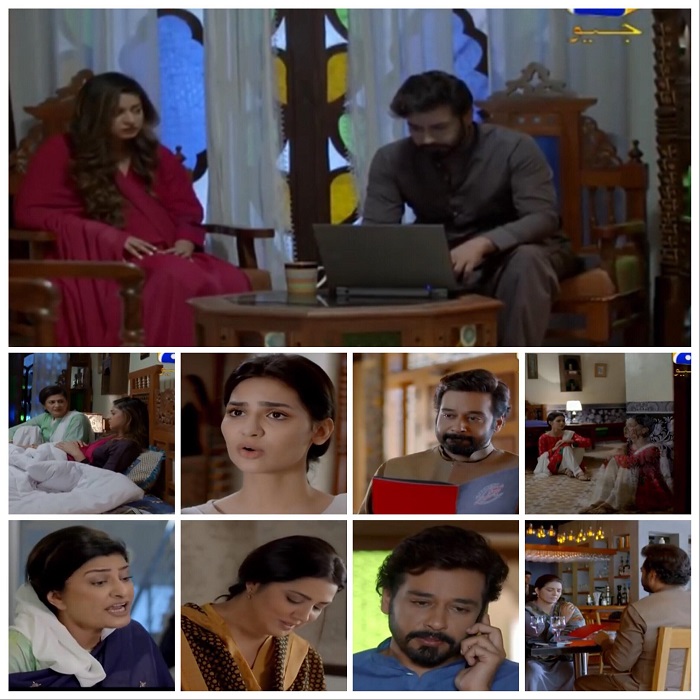 Overall Impression
This episode had so much to offer and the way Asfand is trying his best to keep his promise continues to be the best part of this drama. The preview of the next episode showed Asfand reassuring Nimra that she belonged in this house and in his life probably more than Sadia did. Looking forward to this conversation in particular.
How many of you watched tonight's episode? Do share your thoughts about it.