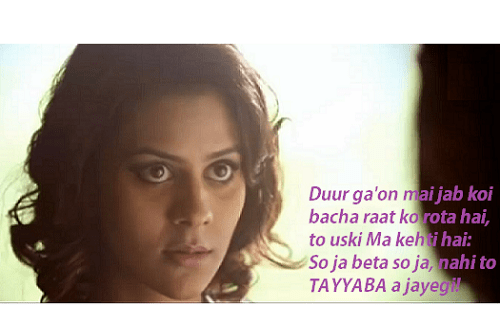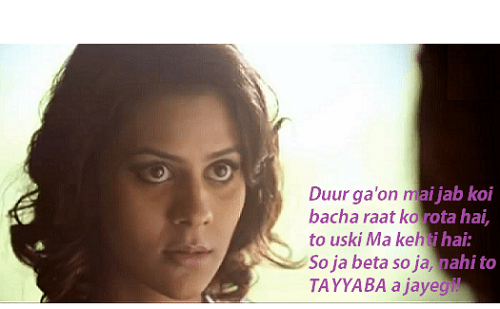 Tauba! So, tell me, did you guys enjoy watching this episode? I think the best title for this drama would've been B4: Bashar ki Behan, Biwi aur Bhanji. I thought this drama was all about a life of a don but too bad, a lot of people took over & where's Bashar? Yes, it looks like even he's looking for himself.
So, finally, Buland has mustered up some courage to prove to the world that he ain't a puppet but what's worse is that the urge to prove himself as a human being, for starters, has struck at a wrong time because he's also going to become a father pretty soon. He thought looking into Bashar's eyes would scare & shoo him away which I guess actually worked because after that, Bashar was nowhere to be seen. I really think instead of chucking a handful of akhrots in her mouth, Maheen should've replaced it with Strepsils because the shrieking voice nearly broke the glasses of my home.
To be honest, tumhari behan, meri behan, meri behan, tumhari behan, mohallay ki behan, bari behan, choti behan, achi behan, buri behan conversation Adil & Bashar had was really funny. Isn't it sad that Bashar has no business to look after & no dreamy 100 crore deals to sign that he's being avidly involved & taking interest in the jhamela of his sister's marital life. Adil was right that Saira only knows how to be Bashar's behan but not Adil's biwi.
Rudaba had an asthma attack & in the meanwhile she also had a realization that she can't wreck someone's home but then I guess she will keep on having those depression pangs until Buland takes a final decision & forces her to abide by.
I think the story has become stagnant because seems like we'll keep on seeing such repetitive scenes where Rudaba will try to avoid Buland but he will continue to get her & all that really can't happen before the baby's born, so yes, looks like Tayyaba will also play along to win Buland back & Bashar being Bashar; faarighest man of all times will plan & plot because like I said seems like he's got nothing to do except taking care of his jinxed-sister duo which will compel him & eventually he'll end up chasing his unfortunate & unlucky jeejas – Buland & Adil.
I really don't think it was a good idea to make Bashar Momin the main lead of the drama because his character hasn't gotten the coverage that any central character would normally get. Ever since the drama has begun we've seen the focus shifting from Fathers to Rudaba to Buland to Adil to Tayyaba & now to Saira & what's more funny is that even Parizay's getting more coverage than her mamu, lol. Seems like Faysal Qureshi was promised to have a main role & when he signed the drama, the script was changed & then the writer screamed 'BAKRAAAAAAAAA' because other than that I really don't see a reason that the guy who has a drama based on his name has no substantial role to play at all. All this while it looks like he's only there as a guardian to his misery-struck sisters & that's it.
I really don't think they have the time left to shift the focus back on Bashar's story & for the viewer's sake, I wish they wind up the story soon by showing who got Rudaba in the end & who won the licence to buy her an inhaler. Share your thoughts on this please.
Keep Supporting,
Cheers,
Zahra Mirza.