Let me start by confessing that this episode solely belonged to Syed Mazhar Ali. I can't praise him enough for his phenomenal portrayal of Haider's character. I loved the way he talked sense into Tabbasum. He made her realize that the longer you hold a grudge, the more difficult it becomes to dig your way out of the negativity it creates in your life. It only serves to separate you further from the people you love. 'Khuda kay liye aagay barho. Do chaar qadam hi sahi! Sab ko maaf kardo; jo zinda hai unhain bhi aur jo margaye hain unhain bhi.'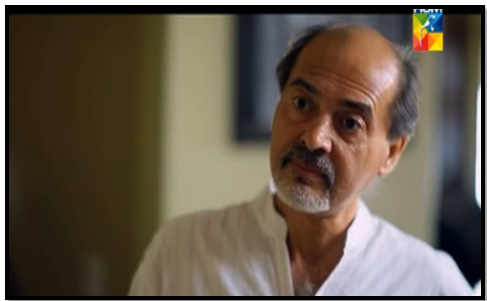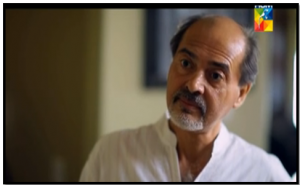 In order to figure out what makes Sara so fidgety in Imroze's presence and why does she harbour such negative feelings for him, Paymaan decides to talk to Roomi. I think this was a much-needed conversation because Roomi finally got the opportunity to clarify his position in front of Paymaan and he explained to her that being Imroze's patient, Sara confided in him and she fears that if Shams learns anything about this patient-psychiatrist relationship; that would be the end of her marriage. I agree with Paymaan: Sara is an educated and liberal lady, then why so many insecurities? But then again, with a guy like Shams, any sane person can develop such insecurities because this man is VERY difficult to handle. Haha, I agree with Paymaan: she is a part of a paranoid family where everyone is running away from each other, the fear of confrontation is preventing them from being true to one another and therefore, their problems and misunderstandings aren't coming to rest.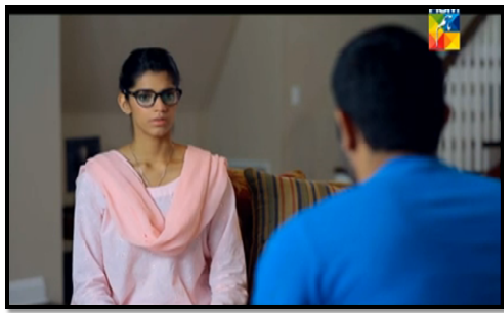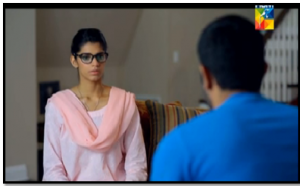 When Shams threatens Paymaan that she cannot visit Tabbasum without breaking all ties with him, she decides to leave his house because she comes to realize that her brother is as intimidating as her mother. She didn't run away from a strict household to end up in another prison of restrictions. I loved Paymaan's outburst because it was only then that Shams got a reality check. Paymaan rightly pointed it out to him that if he continues controlling the people around him, he will be left all alone, just like Tabbasum and this cycle of resentments will just not come to a halt. No matter how emotional or hasty, I think this was a sensible decision taken by Paymaan. Sanam Saeed's acting was pretty impressive in that scene.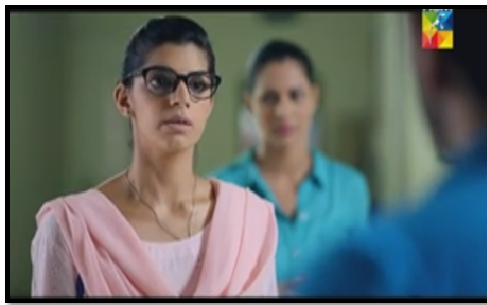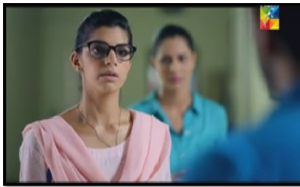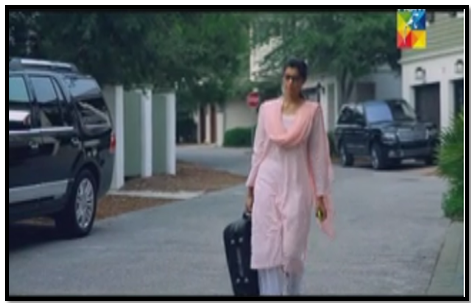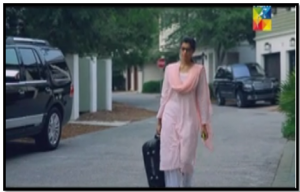 Haider's words of wisdom made Tabbasum realize that she can't go on with her life carrying a bag of grudges and she went to Shams' house to reconcile with her son and daughter. I loved Haider's dialogues in the car: 'Shams ko daekhtay hi ussay apnay seenay say laga lena. Maa ki muhabbat ki hararat say na ussay tum say kuch kehnay ki zaroorat paray gi aur na hi kuch samajhnay mei mushkil paish ayegi. Waisay bhi zyada bolna baat ko uljha deta hai'. Though Tabbasum has made blunders all her life but this time around, she was true in her intentions.'Mein tumhe galay laganay ayi hun beta'. In that particular scene, I found Shams' behaviour a bit unreasonable and unfair. Now was the right time to make up for all the lost time but even after that reality check, Shams remained indifferent and that was a mistake on his part. But before leaving, Tabbasum spilled the beans about Shams' so-called 'perfect' father. Uzma Gillani's spectacular acting leaves nothing to be desired!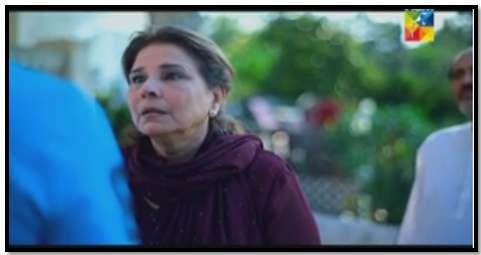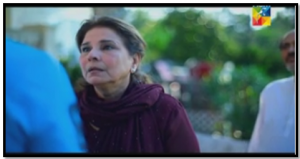 Paymaan is now under Imroze's protection and according to the next episode's promo, wedding bells are approaching ;)  So this was it for today, guys! Did you watch the episode? What do you think of it? Share your thoughts please.
P.S: I am covering for Fatima Awan today. I hope you guys enjoy the review; her reviews are always so impressive :)