Another episode has passed and most of us are still trying to find out what the hype was all about. True, the budget and production values are impressive, but at the end of the day what matters is the content shown. I would rate the first two episodes as average; they concentrated more on character development in the first episode and paid less attention to the story, and now in the second episode they tried to create more drama and suspense.
Did they succeed? Well, not really! The whole drama created around Salman and Tayabba's broken engagement was dragged to the limit. Mostly, they were trying to give more insight into Bashar Momin's character through this forced drama. After watching the drama, we know a few things about Bashar. First of all, he adores his sisters and can go to any extent for their happiness. Second, he thinks money is above everything, it can buy anything (even a groom for his sister). Third, what happens to those who say no to him. We were all a bit shocked to see Bashar Momin acting so loud in the first episode, we expected him to be the sophisticated and charming businessman. The writer has experimented with his character, and we see a rich billionaire who acts more like a typical gunda. He is like volcanic lava ready to erupt any second; loud, rash and completely manner less.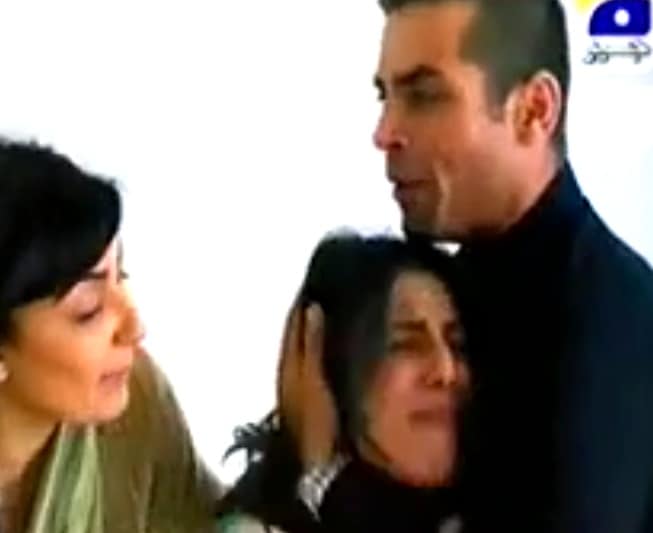 I expected Ushnah Shah to be the weakest link in this show, but she is definitely proving me wrong. She is able to portray the innocence needed for this character with perfection. At times, I cannot believe she is the same girl playing a negative role in another show on the same channel. Her heart wrenching cries and her breakdown was brilliantly enacted by her. I enjoyed all her scenes in this episode.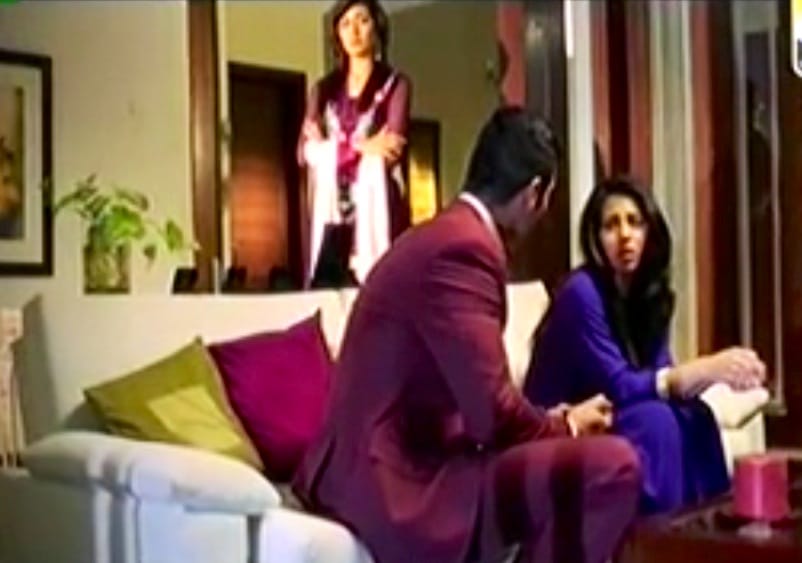 I have only one word for Saira's (Maheen Rizvi) acting: cringe worthy. Her fake accent and overacting were difficult to watch. I wish someone had told her to tone it down a bit. It was obvious that she did not like the attention Adil was giving to Rudaba after their father died. Adil has taken complete responsibility of Rudaba, and Saira had no option but to accept her presence in their lives and their house. She definitely did not like the idea of Rudaba shifting with them and Adil giving her the special treatment. Her attempt to gain Adil's attention by pretending to be sick was just pathetic!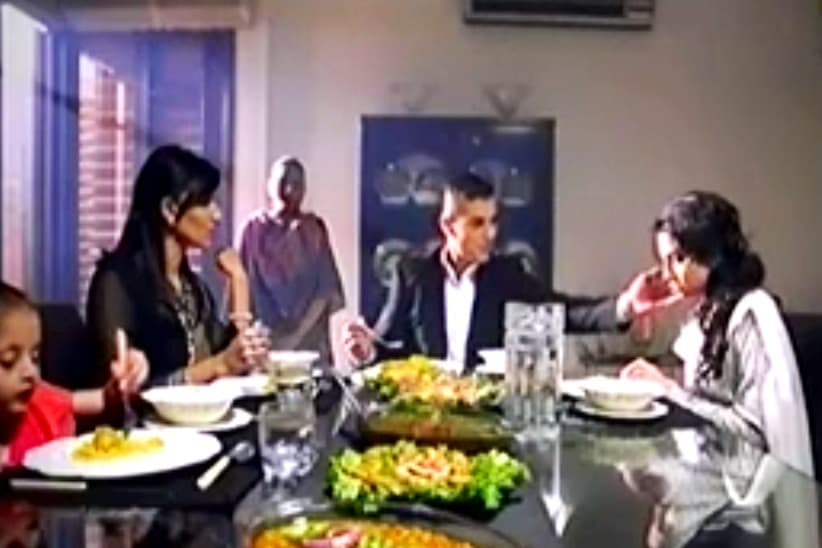 Adil is completely oblivious to Saira's feelings, maybe because she is good at pretending. It is in her nature to show people what they want to see and not what she is really feeling. Well, at least Adil is not heart less and cares about his sister. Frankly, I did not expect him to play the role of the doting brother.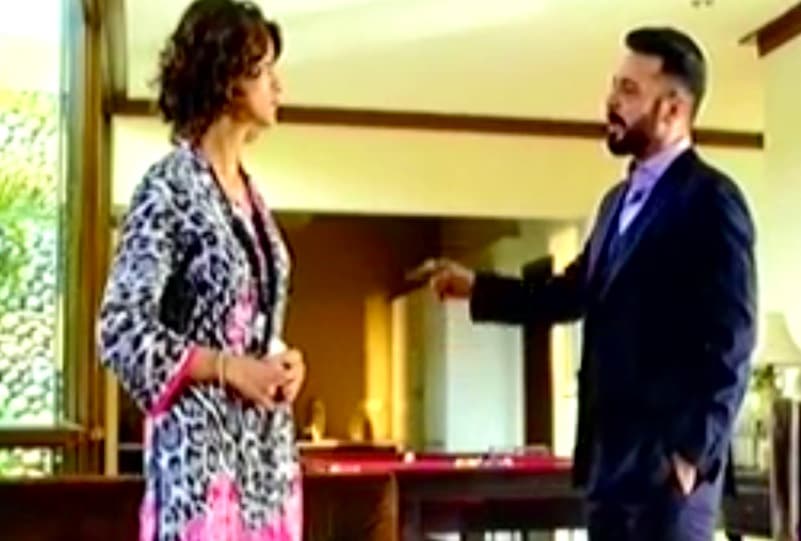 Tayyaba's desperation to get married was simply getting on my nerves. Bashar got angry seeing her upset and the next thing we know, he is trying to buy Salman for his sister. He tried his best to bribe Salman with materialistic things, but to no avail. Now Salman and his family would face the wrath of Bashar Momin; he will show them what happens to those people who refuse him for anything.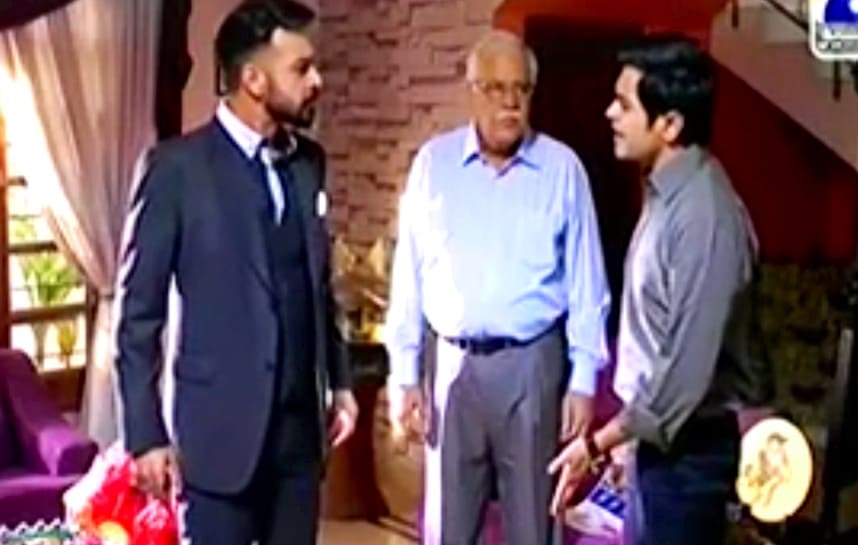 Rudaba and Bashar's first meeting was quite different from what I had expected. The huge contrast in their characters was so obvious. It was definitely a treat to watch the quiet and polite Rudaba meet the rash, loud and ill-mannered Bashar. The poor girl was scared out of her wits when she overheard his phone call and a bit hurt when he made her feel like an uninvited guest.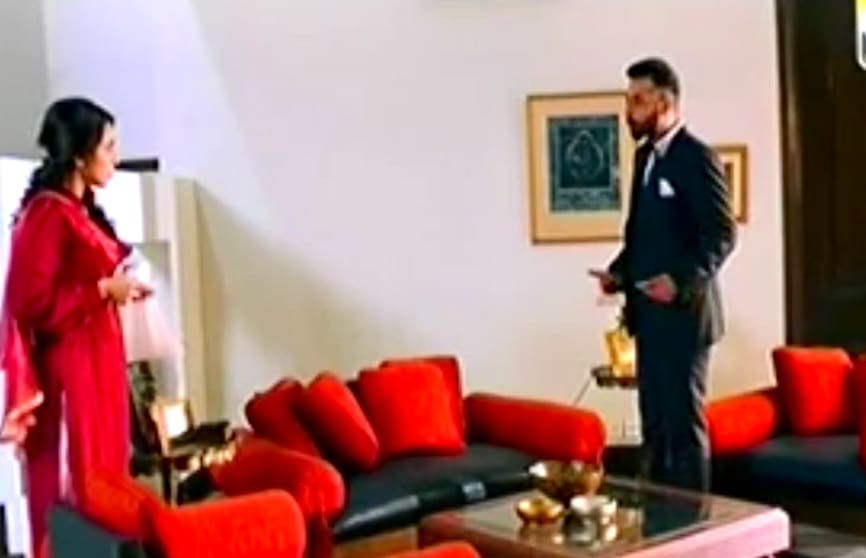 The only main character that has not been introduced so far is of Buland. There is an air of mystery around his character. I had expected him to come to his father's burial, but I guess he would not make an entry for another one or two episode. We all know that he would not turn out to be the kind of guy Rudaba expects him to be. Now let's see when Sami Khan would make his entry in the show.
The episode was not an amazing one, but I guess we need a few more episodes to give a verdict about the show. The problem is that the show is so overhyped and our expectation level so high that an average episode would not satisfy us. We want something extra ordinary in each episode.
A special mention for the dialogues of this show; there were a few good ones in this episode. Dialogues like 'Bika To Khareed Ke Na Bika to Loot Ke' and 'Yeh Doosra Sifr Hai Jis Ne Apki Behn Ko Reject Ker diya' were a few impactful dialogues!
Share your views about the show!
Mariam Shafiq