Bela Pur Ki Dayan never disappoints because every episode offers something new and interesting. Even though a great deal was covered in this episode but there is still so much more which has to be revealed. The script, its execution and some of the performances in particular continue to be the highlight of every episode. The Dayan continues to be the most frighteningly appealing part of this drama which is definitely the number one reason why this drama is different from all the other horror/mystery shows we have seen so far. The characters and their stories have been presented in an intriguing manner as well but a single horror scene has more impact than everything else.
This was one of my favorite episodes of Bela Pur Ki Dayan because it didn't only focus on the past but took the story forward in the present day too. The past story was shown from Aziz's perspective yet again and there were times when I couldn't help questioning his version of the story. Was his mother really so overburdened because of Neelo and her family or was Aziz looking at things from his own perspective? When Neelo was shown thinking about the past, her relationship with Aziz's mother suggested something entirely different. The viewers also found out today that Aziz's mother is buried in the backyard which could also be the reason why this house is haunted. It remains to be seen if Aziz really is as big of a victim as he claims to be. Rehmat's story makes more sense right now and I am waiting to see more of him.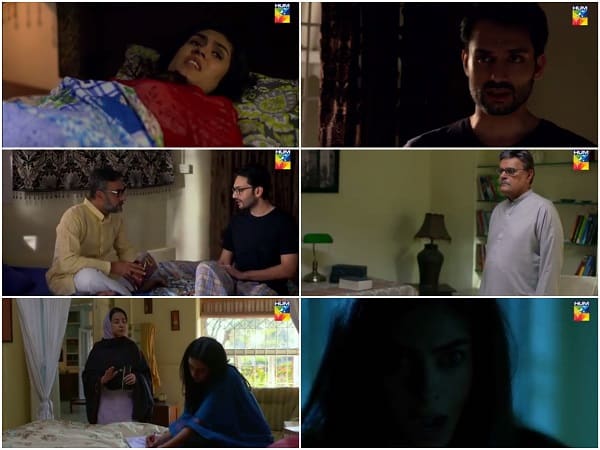 The fact that Neelo isn't "eager" to meet Shakir makes this entire scenario more interesting and gives the viewers something to look forward to. Shakir never had any children and his wife died in an accident, a development which makes you wonder if Neelo had something to do with it! It was great watching Tasha's mother finally doing something tangible to help her daughter. Tasha has to fight Neelo herself by being strong but right now it looks like Tasha is no match for Neelo. Gainda is out of the picture once again although he was bent on getting rid of the Dayan before and the viewers weren't really shown why he is no longer as interested in fighting this demon as he was before. His involvement was an important and exciting part of the story.
Alia's insecurities made perfect sense and therefore were easy to relate to. Rameez continues to play an important role in the story and I am glad he got plenty of screen time in this episode. Tasha too finally seems to be more aware of what Neelo is capable of and therefore her role in the story has intensified. All the characters have opened up more in the past few episodes and this character development has been quite convincing since the story was not rushed at any point.
This episode was engrossing and intriguing. I love the pace of this show and even though there are times when you feel that some of the characters don't get as much time as they should, every episode takes the story forward considerably. When will the actual truth come out? And will Neelo ever rest in peace? I am waiting to find out!
How many of you watched tonight's episode? Do share your thoughts about it.