Another new episode, another unexpected development and yet another mystery! Who could have thought that a harmless character like that of Shakir would turn out to be this complicated and unpredictable! Rameez's observations so far have been right on point therefore his remarks about Shakir coupled with everything that happened tonight gave me a few solid reasons to doubt Shakir's intentions. He is old enough to be Tasha's father yet he is showing interest in her possibly because he knows that he can contact Neelo through Tasha. At the same time I can't help but wonder why he would think that getting acquainted with a restless spirit would be a good idea! Nothing that was shown tonight indicated that he wanted to meet Neelo to say goodbye for the last time but he actually seemed amused when Tasha told him what Neelo was planning. The entire scenario was shown in such a manner that it was impossible to make out what Shakir's actual intentions were. Once again the writer has given the story a turn which makes it more intriguing than ever and the entire team of the drama has done complete justice to the script. The overall feel of this play couldn't have been better and every single scene has been executed brilliantly. Tasha and Shakir's interactions were the highlight of this latest episode. Sarah Khan's performance was chilling to say the least, she translated Tasha's confusion and fear brilliantly on screen.
This recent episode focused entirely on the present day scenarios and the situation is getting more serious with every passing episode. The police is gradually coming closer to finding out who the actual killer is which makes the story even more thrilling. If Neelo intends to use Tasha to get to Shakir then she will do whatever it takes to save her but the preview of the upcoming episode suggested something entirely different. Even when Rameez told his father everything he witnessed, he did not listen to him at all which was rather strange because usually Aziz isn't this sure about anyone at all! He has been shown as someone who is most often full of doubts and suspicious of people around him. None of the flashback scenes showed that these two were actually close. The only time they had a real conversation was when Aziz wanted to convince Shakir that he should take practical measures if he wanted to get married to Neelo. Gainda has been out of the picture for quite some time now but tonight Alia suggested that he might be the perfect match for Tasha. It would have been great if he got some screen time in every episode.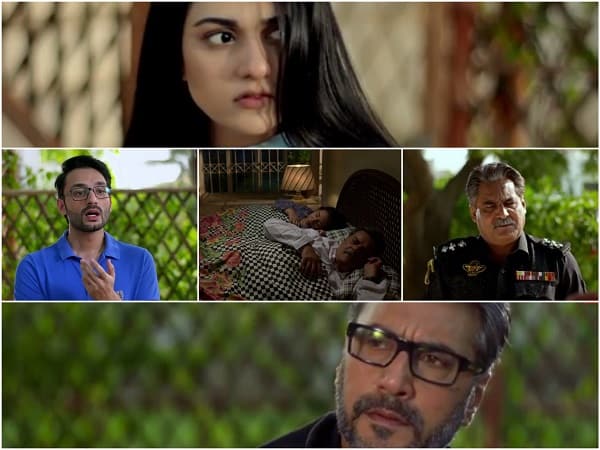 The story is getting more complicated and dark with every passing episode. So far, everything has been convincing therefore I have high hopes that in the upcoming episodes too the story will be carried forward logically. While watching this drama on television is an exciting experience, watching it online can be quite frustrating! The videos are uploaded late and the voice quality has been extremely disappointing lately. It is really unfair to the viewers and also to all those people who worked so hard to make this drama a success. Most of the people watch these dramas online therefore testing their patience is truly unreasonable! HUM really should know better! Kudos to team Bela Pur Ki Dayan for a job well done and for another superb episode.