Tonight's episode wasn't as happening and horrifying as the previous one but it was engaging and the story is moving forward gradually. This drama keeps your interest alive and keeps you at the edge of your seat as well even though some of the developments at times can be disappointing, the execution is always on point! Aziz sahab's reaction even after having a direct interaction with Neelo was difficult to connect to since he wasn't even shown thinking about it which only makes you wonder what was going through his mind. Later on, everything he said about Neelo also made me wonder why he felt for her all of a sudden even though she threatened him directly. Does he think he was imagining stuff or he feels that it was a dream? His reaction clearly suggested that he did not take this encounter seriously and he was convinced that locking up that door would solve all the problems his family was facing. This drama would have been even more interesting if Tasha's character got a little more screen time and her relationship with all her family members was well established before Neelo took over her soul. Despite of all these shortcomings so far this has to be the best horror drama made in Pakistan because it has an interesting story which has been given the right treatment.
This episode opened with Alia getting a text from Rameez's friend. She was already feeling helpless and frustrated because she wasn't able to convince her husband in particular that Tasha needed a different kind of help to heal her therefore she decided to meet him and was more convinced than ever that she needed to do something. The scene in which he called the spirit was shot really well. All such scenes have been covered in detail which is why they have more of an impact. The actor playing Rameez's friend's role is incredibly talented, his performances in Sammi, Na Maloom Afraad 2 and now in this drama have been absolutely phenomenal. He has already established himself as an actor who loves playing challenging roles.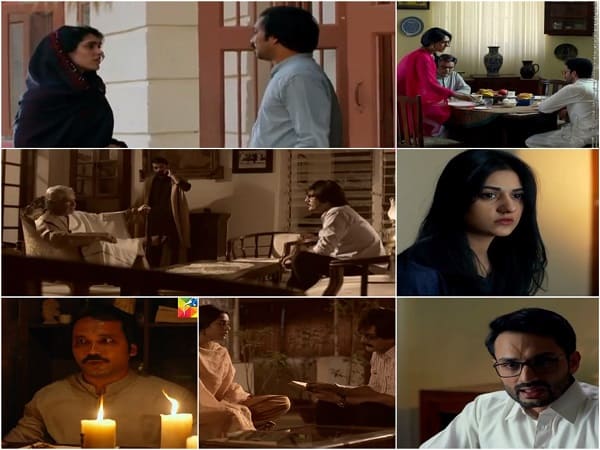 Just like the previous two episodes of Bela Pur Ki Dayan, this one too covered some of the back story as well. Adnan Siddiqui's character was introduced in this episode as Shakir, who was Neelo's father's friend's son and these two ended up falling in love with each other. Neelo's brother played by Umer Naru, suspected them both and wasn't happy with his father's decision that Shakir should teach Neelo. The back story reveals why Neelo is so restless and incredibly angry. It is being revealed slowly which I think is a great idea. These scenes have also been shot superbly and they give you something to look forward to.
Alia and her mother in law's decision to investigate the locked room was the most bizarre part of tonight's episode since even if they found out there was paranormal activity in that room, there wasn't much they could do about it. If Rameez's friend accompanied them and they executed their plan when no one was home, it would have made more sense. This scene however was spooky but I am still waiting to find out how it will impact the story.
Overall, this was an entertaining episode which piqued my curiosity. The performances have been spot on throughout and the direction never falters. It is difficult waiting a whole week to watch a new episode of this drama!
How many of you watched tonight's episode? Do share your thoughts about it.