The best thing about the latest developments is watching Sadaf realize the gravity of the situation unlike her daughter who is willing to get married to someone like Ameen to please her father. It is impossible for a girl like Hira to even spend a day with someone like Ameen therefore I cannot even remotely relate to how Hira can go ahead with such a decision. After trying everything she could, including talking to Shehryar about the matter Sadaf decides that she would much rather kill her daughter than marry her off with someone like Ameen. Getting married to Ameen would definitely mean that Hira will die a little every single day of her life therefore Sadaf thinks it is better if she dies once and for all. Waseem continued playing games and once again his wife and Hira fell for his tricks. The way Waseem Abbas has portrayed this character on screen is absolutely brilliant. Although the character has nothing new to offer but he is very convincing even when he is lying to his wife about his intentions and plans. Even the viewers can't help but wonder if he really had a change of heart.
Hira's character has to be the most least likable of all the characters in the play. We hate Waseem because the character deserves to be hated but Hira's character is annoying when she should actually be someone the viewers should be feeling sorry for. She is obviously someone who does not think she deserves to be happy but she thinks that her sole purpose in life is to make other people happy. I completely understand that part of her personality but her decision to make her father happy at the expensive of her mother's happiness is not in line with her character at all. She is a very strong girl but she uses her strength in a way that it is not doing her or anyone any good! She is using her 'strength' to make the biggest blunder of her life hoping that in this way she will be able to win her father's approval. The weakest point of her personality has to be the desire to seek her father's approval.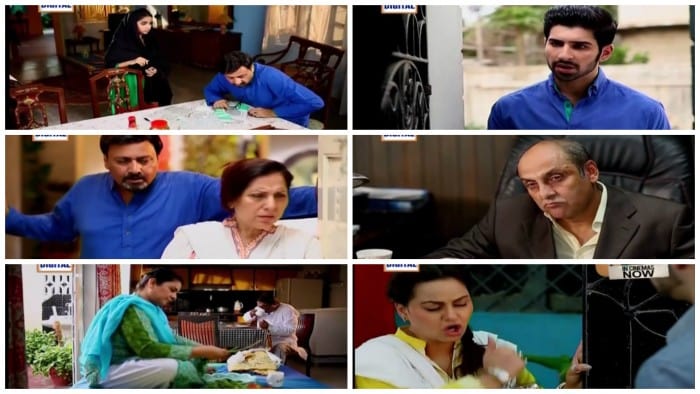 There wasn't enough of Sehr in this episode. I am glad that the phuppo was there to amuse us a little otherwise this play is too depressing. The story is going around in circles at the moment. For the past 3 episodes we have been waiting to see whether Waseem succeeds in his plans or not. Like many other plays on ARY Digital the pace of this play is very slow as well. The only real development in this episode was a slight change in Shehryar's personality. He told Sadaf off once again in the worst manner possible but later on we saw him thinking about what she said. He has never given anything she has ever said or done a second thought. This was definitely a change in his attitude, now if he goes back to his complete evil old self then I won't be surprised at all! I must say that Samina Peerzada nailed every single scene in this episode. After all the problems were solved while Saboor Ali's acting remained unconvincing, Samina Peerzada's body language and expressions showed that she was still not out of the shock and stress which made those scenes more realistic.
Did you watch tonight's episode of Beqasoor? Doo share your thoughts about it.
Fatima Awan