Ohkay so, this episode of Mana Ka Gharana was quite average because the way things were taken forward, it didn't seem too convincing. Also, I hate to say this but I am not too happy with the way Mana's character is turning out to be. I really hope to see her maturing on her own & realizing that she's walking on a wrong path all by herself.
This episode mostly covered what Khizer was going through & how he was going out of the way to help Mana & Shehryaar. Shehryaar has made it very clear that he is not going to entertain Mana's family & treat them with the respect they deserve because he is a bit too conceited & arrogant to be considerate. Where Khizer is sacrificing almost everything & most importantly his dignity by ignoring the things Shehryaar is saying only for the sake of Mana's happiness, everyone else is turning out to be quite aloof in that regard!
Zarri, Malik & most importantly Ghalib aren't too happy with this proposal & with Shehryaar in particular but I am amazed that no one has ever tried to give him a much needed shut up call when he puts Khizer down in front of all of them. All I see is some uncomfortable glances & raised eyebrows but no words that are actually needed in a situation like this! Like a dear reader of mine; Sabahet predicted, Gul Bahar only introduced Shehryaar to rule over Maalik because she knows that Mana is very dear to him & he would do everything for her happiness. Sadly, in this planning, where Maalik has taken a back seat & he has given a message loud & clear that he won't let Gul Bahar rule him over again, Mana is the one who is getting trapped into it, out of all the people!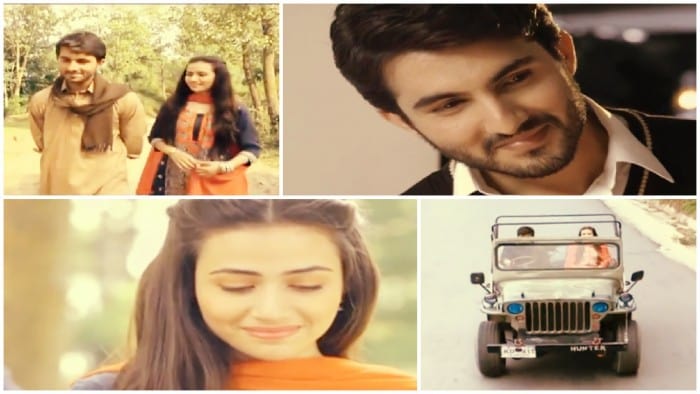 The way Saleha is smitten by the notion of how perfect Mana's life is going to be with Shehryaar, I am sure it won't take her too long to convince Maalik to take Gul Bahar back as now she would be related to Mana after her marriage too. I am sure that Maalik will have guts to take a stand against Gul Bahar for his & Zarri's sake but I know that it would happen after a lot of emotional drama.
Honestly speaking, I am so disappointed to see Mana reacting like a child who has walked into a candy shop for the first time. When we were introduced to Mana's character, we saw that she was the one who took care of each & everyone because she loved her family so much. She could read the minds of her family members as she has been so close to them throughout her life & except them, she has hardly known anyone, so what I really don't understand is that ever since Shehryaar has come into the picture, how has Mana become so indifferent that she can not see how uneasy everyone else except Saleha is & how no one is jumping with joy with the news of Mana & Shehryaar's marriage? Also, I find it a bit too hard to believe that Mana is not noticing how Shehryaar is treating her family. The thing that appealed to me the most about this drama was the way they all were shown to be so closely-knit & how they all were so considerate of each other but I see that no more & I am not happy with that!
I must say, for a woman who lives in a small town, Saleha is quite broad minded, which is good but equally bad too. Where Saleha didn't find it odd that before finalizing the engagement, Shehryaar didn't even invite Mana's whole family to his house to introduce himself officially, to allow them to have a look at his lifestyle & where they'd be marrying their daughter off to, she was a bit too worried about the opinions of the family members who hardly show up at their doorstep & maintain a contact with them. I find it totally unconvincing that even Ghalib, who obviously isn't thrilled by this whole scenario is having no say in this matter at all & he is allowing Saleha to take all the decisions on his behalf that too in such crucial matter that is concerning his only child. Saleha took a decision that someone should accompany Mana & Bam! She was ecstatic the moment Khizer agreed. I don't know why but the ladies who lack basic sensibility are shown to be the ones running things in our dramas. Clearly, both Saleha & Mana are not that wise but sadly all the males of the house have taken a back seat & have let these two ladies on the loose to do as they please. Looks like the gentlemen have become more like spectators who're watching a match they're least interested in!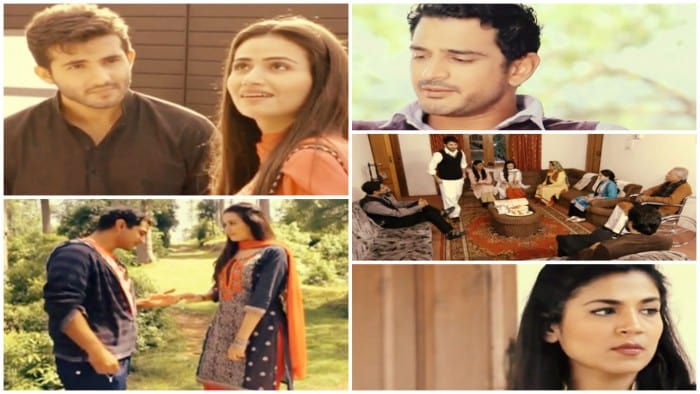 Khizer wasn't allowed to step inside Shehryaar's home & Mana didn't find it odd at all. I thought may be she will say that if Khizer can't come than she wouldn't go inside too but she chose to walk in happily without even considering how insulting it must've been for Khizer. Even though I like this drama overall & think it is still a good watch, but somehow this is the point where the lack in the depth of script is chipping in & potentially ruining the drama for me! Gul Bahar's whole scenario starting from her separation from Maalik to her reentry in their lives has been filled with a lot of loopholes & what gets to me is that Gul Bahar never ever left a good impression on this family but ever since she has come back, no one has tried to show some sort of hesitation & everyone looks comfortably numb with her presence. Even Maalik thinks as far as he has Zarri, he's going to be fine but isn't he supposed to take charge of the situation & tell Gul Bahar to leave his house immediately as she doesn't belong here. Also, another thing that I find odd is that Ghalib has not even once tried to talk to Mana about this whole situation concerning Shehryaar's proposal. He has not even for a single time spoken to his daughter to ask what she has in her mind & to also let her know what he thinks about Shehryaar & his attitude. I must say for the parents who only have one child, that too a daughter at that, both Saleha & Ghalib are a bit too naive, simple minded & comfortably numb!
Anyhow, this episode didn't impress me much only because of Mana's attitude & her family's approach towards this whole proposal situation. Also, I am dreading seeing the next episode because Mana is going to utter that one dialouge that is a peeve of mine which is 'Mai Shehryaar ke ilawa kisi aur se shadi nahi karoongi'. Grow up lady, seriously, grow up or curl up & dug yourself a burrow & don't come out until your mind decides to mature & grow up too! Please share your thoughts about this episode of Mana Ka Gharana.
Keep Supporting,
Cheers,
Zahra Mirza.