I am glad that the story did not take the turn which I was expecting it to take. The biggest and the most important development in tonight's episode was Sadaf's release from prison. Sadaf managed to convince Waseem that he needed her although it would have been so much better if he realized that himself. Deep down Waseem also knows that he cannot live alone otherwise someone as stubborn as him wouldn't have allowed Sadaf to stay in the house. I must say that it wasn't the least bit pleasant to watch Sadaf in that helpless state after she returned to her house. She did something terribly foolish out of desperation but it was primarily because of Waseem's actions. We did not see Sadaf bonding with anyone in the jail therefore watching her share everything that happened in the past with the other prisoner was rather odd. Someone who was just given the news that they were freed from jail wouldn't want to spend another second in it. That particular scene would have been much more realistic if Sadaf rushed out immediately and she could perhaps say everything she needed to once she met Hira. I was shocked to hear her say that she poisoned her daughter yet again in front of a policeman!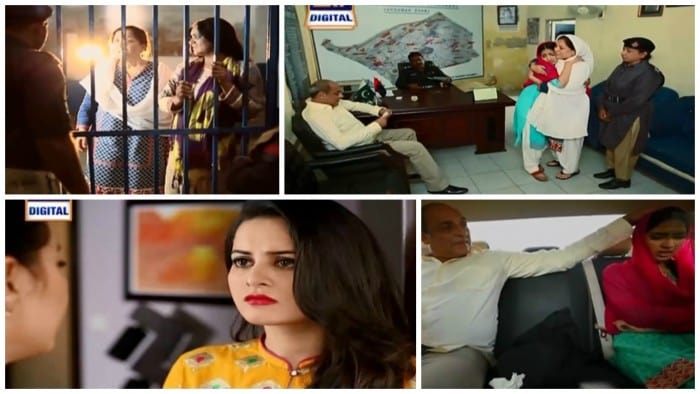 The meeting between Hira and Sadaf however was shown in a much more convincing manner. Sadaf's doubts and fears were portrayed brilliantly by Samina Peerzada. Although she knew that Sheheryar had taken care of Hira and also helped her get out of jail but even then she wasn't sure if she should trust him. Hira's obsession with her 'abu' on the other hand is extremely annoying! Even after everything Waseem did to her, she would still much rather be him. Hira still seeks her step father's approval and would much rather live with him.
It is actually good to see that Sheheryar hasn't changed altogether. He wants to look after Hira but he does not want anything to do with Sadaf. He wanted to help her out and he did but we didn't see him apologizing for any of his past mistakes. Also, the relationship between him and his woman friend and now Sehr's Phupo shows that he is still the same person he was when Sehr met him. Sehr's Phupo is very clever, she knows that she can only woo Sheheryar if she continues living in the house therefore while she tells Sehr enough to make sure there is a constant rift between her and her husband but at the same time she does not want her to leave Sheheryar. Javeria Abbasi is absolutely brilliant in this role. I am also watching her play a very different and more positive character in drama serial Naraz but she is definitely more convincing as Nuzhat then she is as Ayesha. It is however refreshing to see her playing different kind of roles.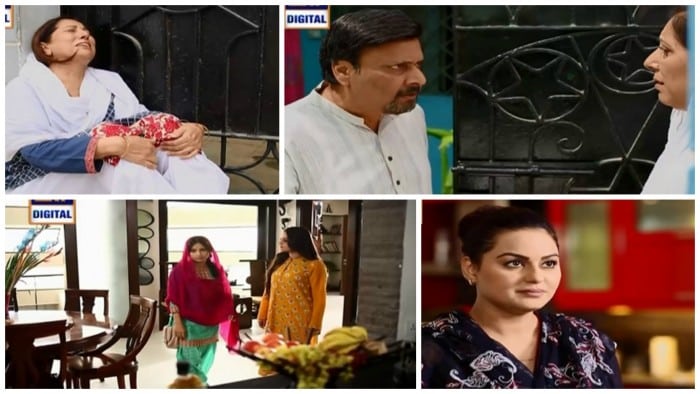 Babar is back and I am waiting to find out whether he gets to meet Hira or not. Something tells me that Sheheryar wants Hira to marry his friend's son once she is divorced – which makes me wonder why would someone like him want to marry someone like Hira. We see these rich brats falling for these seedhi sadhi haseenas all the times and most often I find it highly unconvincing. The flashback scenes in tonight's episode seemed like fillers and some of the scenes were stretched more than necessary but it is good to know that the story is finally moving forward. Samina Peerzada is a brilliant actress but I do feel that her talent could have been utilized in a better way if she was shown playing a role that had something more to offer.
How many of you watched this latest episode of Beqasoor? Please share your thoughts about it and if you missed it, watch it here http://dramaonline.com/bay-qasoor-episode-15-in-hd-2/
Fatima Awan