All the tracks in the story have been stretched so much that at this point I am finding it really hard to feel anything for any of the characters. When the story goes around in circles for weeks and most of the episodes are filled with scenes which are usually pointless and are used only to kill time then it becomes impossible for the viewers to keep their interest intact in a drama. Beqasoor was never the kind of drama that keeps your interest alive but it has only gone downhill with every passing episode. There was a time when actors like Samina Peerzada and Sajjid Hassan were only seen in dramas which offered quality entertainment but now we see these actors, who deserve to be cherished, working in projects which do not even have a solid storyline. I will give the director due credit for covering all the tracks in every episode and not making certain characters disappear, something which we have seen happening in many of the hyped dramas recently. At the same time I would request ARY Digital to stop stretching dramas so much that viewers end up losing interest in them altogether.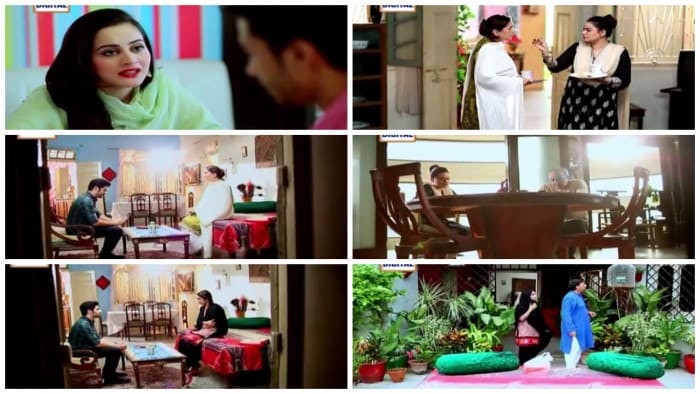 Tonight's episode had two important developments; Sehr's pregnancy (which makes me wonder does Shehryar deserve another child?) and Shehryar's nikaah with Nuzhat which was long overdue and was shown right at the end of the episode as a desperate measure to ensure that viewers who are watching the show have a reason to tune into it next week. I guess the writer is trying to show that Sehr is being punished for all her wrongdoings by going through exactly what Sadaf went through. Personally, I was more interested in watching Shehryar and Nuzhat get punished than Sehr. Although Sehr has been extremely selfish and careless but even then somehow I am willing to forgive her because she was young and did not know better. Shehryar and Nuzhat on the other hand have hurt many people knowing exactly what they were doing and they should be punished. The scenes between Sehr and Sunny made very little sense. Why was Sehr meeting this boy if she wanted to focus on her marriage? This episode was full of scenes like the one in which Waseem brought the cake and the conversation between Sehr and Nuzhat which were too long and mostly pointless.
This time Waseem has changed for real but he did not meet Babur in this episode. This is another track that is being stretched without a reason. I still fail to understand why Hira is supposed to be a 'heera'! I can't relate to these situations at all in which we see rich polished boys falling for seedhi sadhi girls who won't even be able to socialize with the kind of people these boys meet on daily basis.
Overall, this was another disappointing episode of Beqasoor which makes you wish that the drama will end soon! The acting and production values of the drama are flawless but the story is all over the place. There have been times when it seemed like the story will be wrapped up but every time a new track or twist is introduced to stretch the story.
How many of you watched this latest episode of Beqasoor? Please share your thoughts about it.
Fatima Awan