My wishful thinking clouded my judgment while watching tonight's episode and for a little while I was convinced that Waseem might have realized how much Hira and Sadaf had done for him and now he wanted to do something for them in return – something that will make them happy! I thought, finally some character development but I was so wrong! After doing all that thinking and listening to his sister brain wash him Waseem has thought of a punishment for Hira and Sadaf both that will give him the satisfaction he needs. The smile on his face in this episode and especially in the end clearly showed that he had something evil in mind and honestly speaking I cannot even imagine what it could be! I am expecting the worst since whatever he has done to his wife and step-daughter is bad enough, I wonder what could be so evil that even after finding out about the picture he did not react but was happy that he had already thought of something bad enough to make Sadaf and Hira suffer.
Shehryar's response to Sehr's reaction to the news that her husband was her step-mother's ex-husband did not come as a surprise at all. That is exactly what was expected from him. He does not take his relationship with Sehr seriously that is why he had no problem asking her to make up her mind and leave if she wanted to. Sehr decided to stay ultimately not because she loves her husband but because she does not want to see her step-mother winning in this situation. She is too naive and has no idea who is the real loser here! Shehryar turned to other women the second he knew that Sehr could not give him the kind of company he wanted – that is how loyal he is to her. Sehr for now is quite happy with her outings and is in denial about the kind of person her husband is.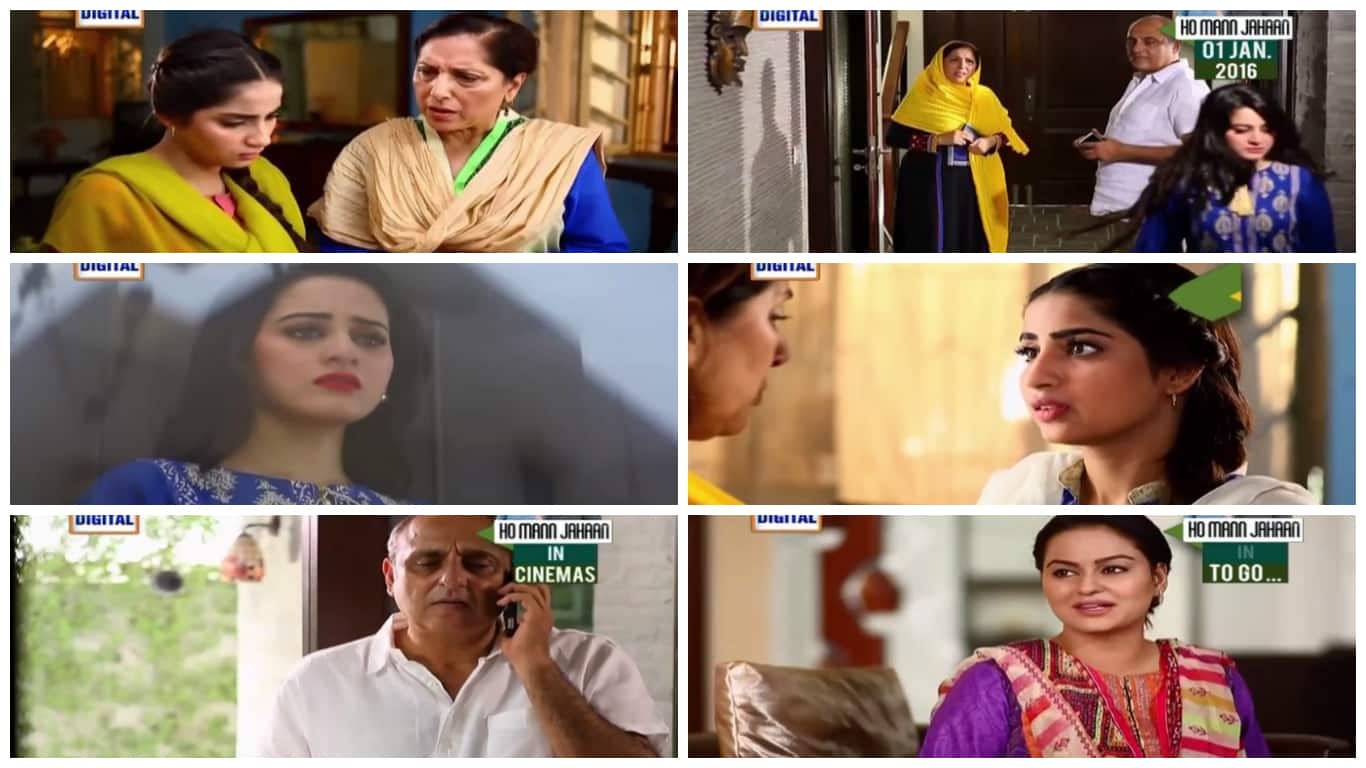 Hira has herself convinced that she does not deserve to be happy. Making her father happy has been her utmost priority right from day one although her father does not show an ounce of respect for her. I could not even remotely relate to why Sadaf and Hira were so thankful to Waseem after Shehryar told him the truth because he held Sadaf responsible for something she had absolutely no control over and barely talked to her. Hira and Sadaf were perhaps thankful to him for letting them stay in the house and for not divorcing Sadaf. I understand why Sadaf would set such low standards for herself since she was married to someone like Shehryar before she got married to Waseem but I don't understand why an educated and sensible girl like Hira wouldn't know any better. I am glad that Sadaf at least questioned Waseem about who he was planning to marry Hira with.
We have three beqasoors in this drama so far; Sadaf, Hira and Babar. After watching the developments in this episode I am more convinced than ever that these beqasoors are destined to lead a miserable life. The other lot in this drama, the not so beqasoor ones (Waseem, Shehryar, Sehr and Waseem's sister) are going to decide the fate of the ones who think that they do not deserve to be happy! The viewers were fooled into thinking that Sehr and Waseem characters might change for the better but in the last few scenes it was revealed that they did not show any signs of changing. Sehr decided she could not live without Shehryar and Waseem was even more sure than ever that Sadaf and Hira deserved to be punished.
Did you watch tonight's episode? Any predictions about who is going to be Hira's future husband?
Fatima Awan