Ohkay so, the production of Six Sigma Productions, direction of Farooq Rind & the writing of Sarwat Nazeer; 'Besharam' hit our TV screens tonight & honestly speaking, I enjoyed watching the first episode a lot because it kept my attention intact throughout the episode & even though there were a lot of characters that were introduced int he introductory episode, their plots were established properly.
We have a family of Haider (Zahid Ahmed) who lives with his mother Khadija (Shahista Jabeen) & sister Humna (Sundas Tariq). Haider is a social activist who believes that stepping into politics will bring a change that the nation wants to see & being a leader of his self-formed political party, he takes his passion quite seriously. Haider believes in going out of the way to help the people around him so that they can form a bond of trust with him which will help his political party & career a lot. Haider knows that the path that he is walking on is never going to be easy & he will have to face repercussions time & again but he is not afraid of any of that as he knows that anything worth having doesn't come easily.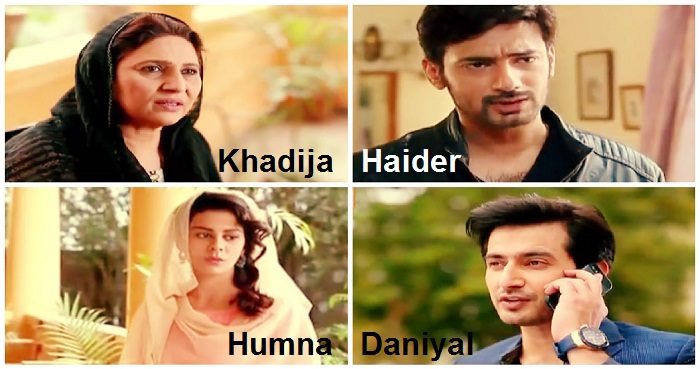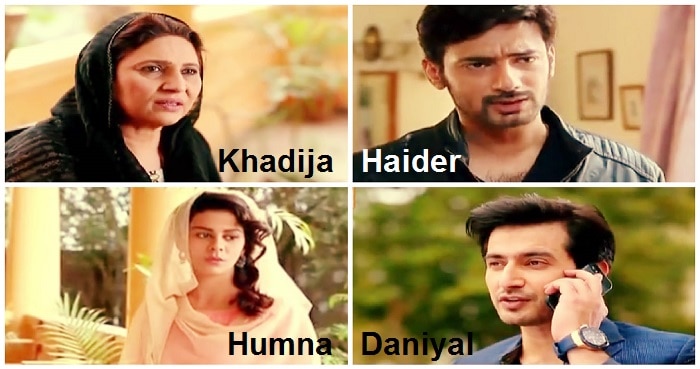 On the other side, we have Haider's uncle Sikandar (Mehmood Akhtar) whose family includes his wife Shakira, son Qadeer & daughter Saba. Qadeer is engaged to Haider's sister Humna & Sikandar wants Saba to get married to Haider too. Sikandar runs a shop that was under the ownership of him & Haider's late father too but he doesn't believe in giving Haider's family a fair share of their property because he thinks he has been taking care of their expenses all his life, therefore he is not bound to give them what is theirs.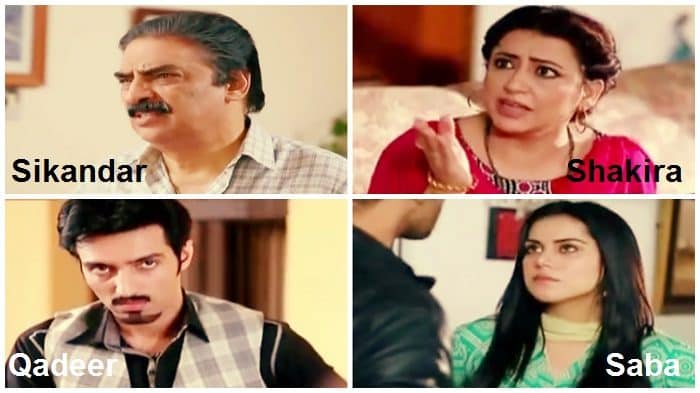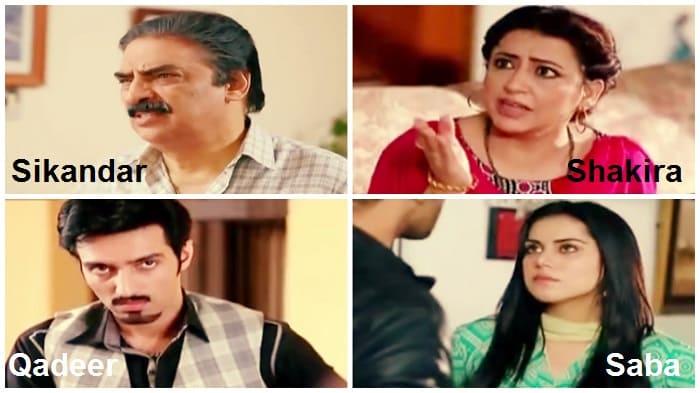 Then we got introduced to the family of Tahir Malik (Rehan Sheikh) a politician, who married twice & has a daughter Mishal Malik (Saba Qamar) from his Second Wife (Atiqa Odho). It looks like Tahir's second marriage lasted for only 6 years & he went back to his first wife, leaving his 5 y/o daughter & second wife on their own. Mishal is now a top model & she takes care of herself & her mother. Mishal's mother still gets depressed about the sort of life she lead because of her husband & Mishal has to face the brunt when her mother gets these depression pangs. Mishal lives a glamorous life on the surface but deep down she is a simple girl who believes in compassion & making people around her happy. She doesn't mind apologizing to her helpers for her mother's behavior & also doesn't hold back in helping those who may share their problems with her. Mishaal's mother is going out with Jamal (Faisal Rehman) & I am interested to see how their track will be developed.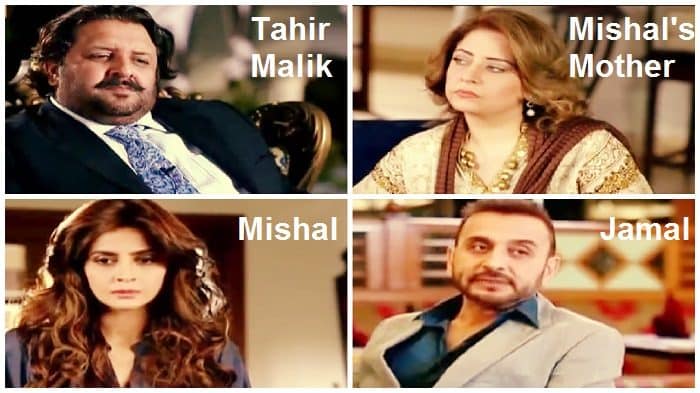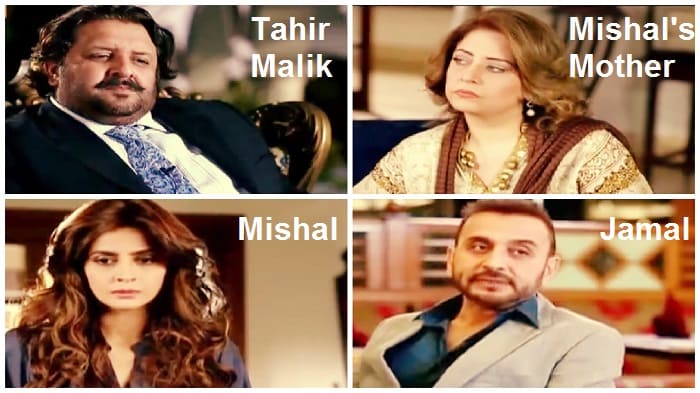 In the initial part of the episode I got a bit too overwhlemed by the amount of characters that were being introduced but by the end of the episode, everything fell in its place & things got clear easily. I liked how they didn't only introduce the characters but they showed us bits & bobs of their personalities too. Mishal is independent & strong, may be that's why her mother depends emotionally on her a bit more than she should. Haider is a misunderstood person who doesn't bother much about what people think of him, because he knows that as far as he will be honest, nothing can happen to him. Haider is honest to the point of being blunt, that is why he has a rocky relationship with his Uncle Sikandar, as he doesn't allow him to make decisions for Haider anymore. Haider is focused & he knows what he wants to achieve & on the other hand, Mishal is leading a happening life but she is definitely missing something & there's a void that she feels which was made evident during the scenes in which she is all by herself.
I must say the direction of this episode was superb. I liked how all the scenes were short & to the point, the editors did a great job too because such an editing made this episode quite interesting & kept the pace perfect as well. The camera work was brilliant & I liked how the director used a lot of different angles to capture the scenes. I must say I enjoyed the conversations a lot too as they were written intelligently & I found myself giggling at times too. All the actors did a wonderful job but I must say I enjoyed the scenes of Atiqa Odho, Faisal Rehman & Mehmood Akhtar the most, may be it's the experience that gave them a upper-hand & they performed convincingly in the fewer scenes that were given to them. I also liked the character of Atiqa Odho as well, she is more like a child that Mishal is baby-sitting since forever & it looks like she knows that her daughter is kind-hearted, therefore she makes the most of it by emotionally blackmailing her at times too. Looks like Haider's fearlessness impressed another Politician (Baber Jatoi) & he will come up with a proposal for Haider to join his party. I must say I like how both the main characters are shown to be doing well for themselves & if I put it in simpler words, I like how it is shown that both of them have a 'life' of their own. Also, before concluding the review I must add that Saba Qamar & Zahid Ahmed both have perfectly adapted the attitude required for the characters that they are playing. Saba Qamar looks glamorous & beautiful whereas Zahid Ahmed looked strong & manly. Let's see what do they have in store for us. For me, the first episode worked completely & I strongly recommend it to those who're reading this review to find out if they should give this drama a go or not & for those who've watched it already, please share your thoughts about the very first episode of Besharam. :)
Keep Supporting,
Cheers,
Zahra Mirza