Another year is drawing to a close and it is time to re-evaluate the dramas which different channels aired in 2021. It is always really exciting shortlisting dramas for these annual lists since sometimes so many quality dramas do not get the kind of appreciation they deserve on our website due to the limitation on the number of reviews that are published on Reviewit. Therefore, making a well-thought-out list of the best Pakistani dramas is also our way of acknowledging the efforts of those writers, directors, producers, and actors who think out of the box and manage to entertain the viewers.
2021 was an exciting year for drama makers as well as the drama buffs since Hum in particular was more than eager to experiment with different topics. ARY Digital also aired a few dramas that were meaningful and engaging. However, we only wanted to choose the best dramas for this particular list. Despite certain shortcomings, these dramas for the most part delivered. We all know by now that there is no such thing as a 'perfect' drama hence we also had some issues with a few of these dramas but overall they definitely fit the bill and were best among so many different plays that aired in 2021.
Here is the list of the best Pakistani dramas of 2021: 
The list is in Alphabetical order.
Aulaad
Writer: Syed Ameer Ali Shah
Director: Aabis Raza
Producer: Big Bang Entertainment
Channel: ARY Digital
Cast: Muhammad Ahmed, Marina Khan, Marina Khan, Sunita Marshal, Hasan Niazi, Furqan Qureshi, Nabeel Zuberi, Mahenur Haider, Minsa Malik, Hina Altaf, Qudsia Ali, Humaira Bano, and others.
There are only a few Pakistani dramas that do not rely on star power and narrate the story of older characters. Aulaad was one such drama that highlighted how important it is for parents to be economically independent and not to rely entirely on their children. Also, Munni's character in Aulaad translated the innocence and needs of a special child flawlessly on screen. Through this drama, the writer conveyed a really important message which is hardly ever highlighted the way it was in the drama serial Aulaad. The solid characterizations and the emotional element of the drama always stood out. When this drama started many people thought that it was inspired by the Bollywood film Baghbaan and to a certain extent it was but unlike other dramas which took inspiration from Bollywood films, Aulaad had enough substance to keep you engaged and coming back for more.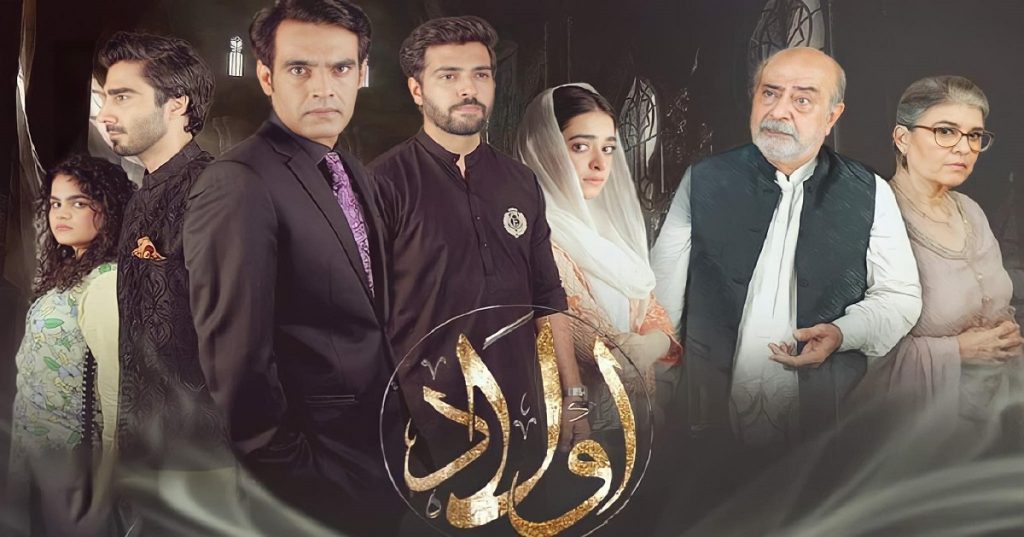 The phenomenal acting by some of the young and experienced actors made all the difference. Muhammad Ahmed is well-known for his apt portrayals and in Aulaad he made the viewers feel for him every step of the way. Marina Khan added grace to her character and together this unusual on-screen couple was remarkable. Qudsia Ali also played Munni's character so brilliantly that most of the viewers couldn't help falling in love with her. Her impactful and effortless portrayal in the drama made her character stand out. All the other actors also did complete justice to their respective characters which definitely made this drama worth watching. The director Aabis Raza also made sure that the essence of the story did not get lost in translation. Overall, Aulaad was an emotional ride with more sad moments than happy ones but it told a story that needed to be told and heard! If you missed out on this one, do give it a go.
Aakhir Kab Tak
Writer: Radain Shah
Director: Syed Ali Raza Usama
Producer: Moomal Entertainment & MD Productions
Channel: HUM TV
Cast: Ushna Shah, Azfar Rehman, Srha Asghar, Javeria Abbasi, Shahood Alvi, Adeel Hussein, Haroon Shahid, Gul-e-Rana and others.
Writer: Radain Shah
Director: Syed Ali Raza Usama
Producer: Moomal Entertainment & MD Productions
Channel: HUM TV
Cast: Ushna Shah, Azfar Rehman, Srha Asghar, Javeria Abbasi, Shahood Alvi, Adeel Hussein, Haroon Shahid, Gul-e-Rana, and others.
Aakhir Kab Tak is another drama this year that provides meaningful entertainment. It is yet another feather in the cap of one of the most underrated writers of the industry, Radain Shah. Through this drama, the writer has highlighted how a child's upbringing affects his or her personality. This is a different version of the drama Mubarak Ho Beti Hui Hei and we really feel that this subject matter needs to be dealt with more often in such an intelligent manner in dramas. The characterizations in the drama and for the most part, the pace of the show make it a must-watch. Unfortunately, our producers have started using rape as a tool to get the public's attention therefore every other drama has such a track. However, Aakhir Kab Tak shows another side of such criminal acts and one which has not been highlighted in any other drama so far.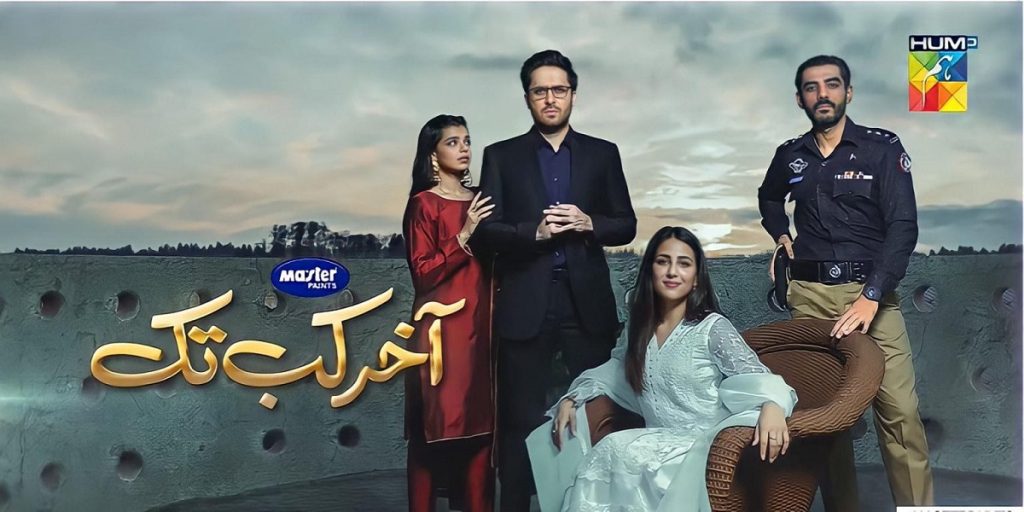 The impressive performances and the kind of treatment given to the story make it entertaining even though it deals with so many serious issues. Noor's character played by Ushna Shah is a breath of fresh air in so many ways. It is one of the most likable female characters we got to see in Pakistani dramas this year. Srha Asghar has once again outdone herself in a role completely different from the one she played in Pyar Ke Sadqay. The supporting actors and characters in the drama stand out just as much as the leading ones. Aakhir Kab Tak has different variety of characters and tracks. It did drag a little in the past few weeks but now it is back on track and keeping the interest of the viewers alive. This drama should not be missed.
Chupke Chupke
Writer: Saima Akram Chauhdry
Director: Danish Nawaz
Producer: MD Productions
Channel: Hum TV
Cast: Ayeza Khan, Osman Khalid Butt, Aymen Saleem, Arslan Naseer, Ali Safina, Mira Sethi, Asma Abbas, Uzma Beg, Farhan Ali Agha, Tara Mehmood, and others.
In Pakistani dramas, it is a rarity to find romantic comedy which is done right and Chupke Chupke ended up being one with a lot more to it. Chupke Chupke was a Ramzan special drama that aired throughout the month and the success it achieved was unparalleled. It had a brilliant cast, engaging storyline, and the perfectly done quotient of comedy to it which really contributed to its success. Chupke Chupke provided perfect family entertainment which actually made the viewers laugh and then gave so much to feel connected to each one of them that there was a high demand for the second season as well. The friendship of Haadi and Faazi, the love story of Haadi and Mishi, love story of Meenu and Faazi along the catfight of wives of Nawab Sahab Naik Parver and Naik Bakht were some of the highlights of Chupke Chupke. Viewers also loved how they showed strong relationships between cousins and how they stood up for each other.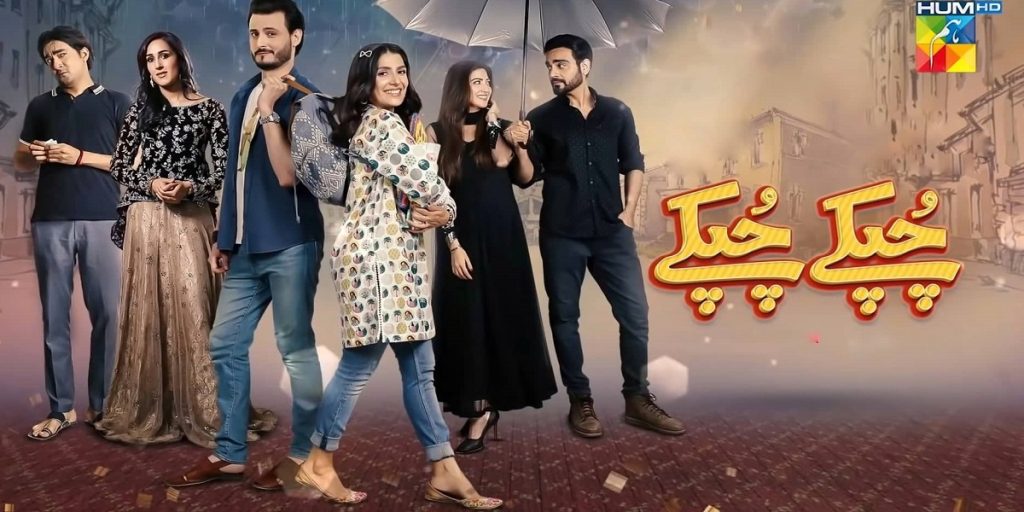 Chupke Chupke brought a lot of attention to the entire cast of the drama and also faced criticism for some of the themes shown in the drama alongside the casting of Ayeza Khan to play a college student. All in all, it just showcased how widely this drama was being followed but the love and fame it got outbid some of the criticism it got. Chupke Chupke showed that at times, formula dramas also end up being successful if they are treated in the right manner. It was a fun and feel-good drama that definitely deserves to be on this list of best Pakistani dramas that we got to see in 2021.
Dil Na Umeed Toh Nahin
Writer: Amna Mufti
Director: Kashif Nisar
Producer: Kashf Foundation
Channel: PTV & TV One
Cast:Yumna Zaidi, Yasra Rizvi, Sammiya Mumtaz, Noman Ijaz, Navid Shahzad, Omair Rana, Wahaj Ali, Bonita Malik, Hina Altaf, Noor-ul-Hassan, Adnan Shah Tipu, Kashif Mehmood, and others.
Amna Mufti is a remarkable writer who makes sure that all her scripts provide much more than just entertainment. Many of her dramas highlighted issues that are most often brushed under the carpet since they do not bring in the ratings! Kashf Foundation definitely deserves credit here for investing in such projects. Kashif Nisar never shies away from directing such dramas and he always has a grip on every single aspect of the story. This drama, therefore, had a dream team of creative and intelligent people. Dil Na Umeed Toh Nahi effectively highlighted issues such as human trafficking, child labor, exploitation of the poor, corruption, lack of empathy, and even animal rights. It gave a face to every child who is deprived of his or her rights since all the tracks in the drama started from the time when these children were not given their birthrights. Since they were born in families which were either poor or had fathers who did not prioritize their well-being. All the characters in Dil Na Umeed Toh Nahin had a different journey, unique personalities and they represented a section of the society which in some way either added to the problem or tried to break free from it. It isn't easy penning down so many different tracks with such precision yet Amna Mufti succeeded in doing so.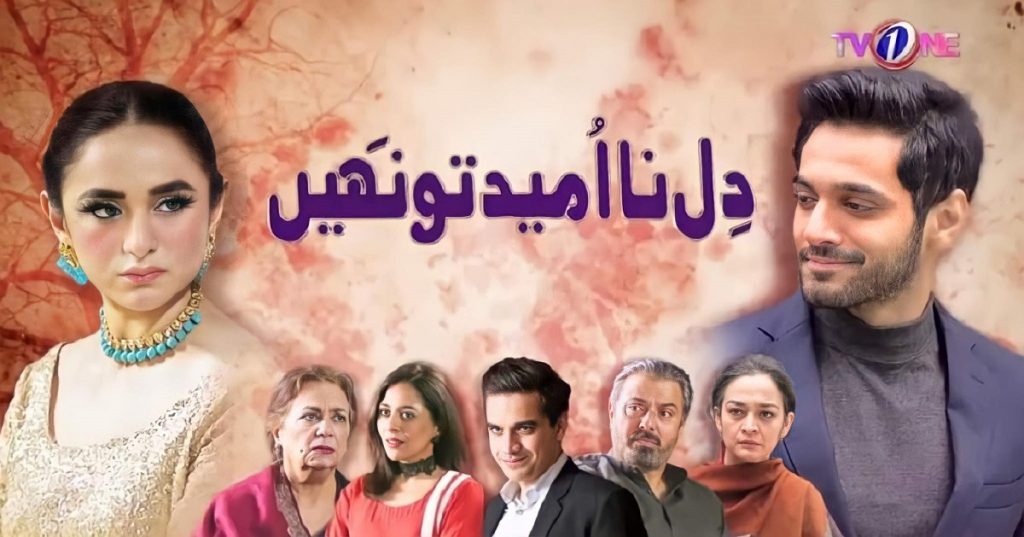 The fact that this drama was not aired on one of the leading channels definitely took away an edge needed to guarantee viewership but even then it was watched by many and got the appreciation it deserved. Dil Na Umeed Toh Nahin starred some of the most phenomenal actors of the industry which definitely added to the overall appeal and feel of the drama. Yumna Zaidi truly outdid herself in a role that was extremely challenging. Navid Shahzad also stood out in a negative role even though most often the viewers have seen her in a completely different avatar. Omair Rana, Yasra Rizvi, Kashif Mehmood, Sammiya Mumtaz, and all the child actors made their presence felt throughout. Child stars Saadoon Ali and Bonita Malik were truly exceptional in their respective roles as Jamshed and Allah Rakhi's younger versions. Also, the director Kashif Nisar did not add a commercial element to the story at all which made it even more impactful. This drama is not for the light-hearted since it upsets on so many different levels. However, it is not to be missed!
Hum Kahan Ke Sachay Thay
Writer: Umera Ahmed
Director: Farooq Rind
Producer: Nina Kashif & Momina Duraid Production
Channel: Hum TV
Cast: Mahira Khan, Kubra Khan, Usman Mukhtar, Haroon Shahid, Huma Nawab, Zainab Qayyum, Shamim Hilali, Ali Tahir, Kaif Ghaznavi, Khalid Malik and others.
The drama Hum Kahan Ke Sachay Thay is based on the novel written by Umera Ahmed. Usually, when the novels are dramatized, there is not much room left for changing the story. However, the sheer intelligence of director Farooq Rind has taken it to another level where viewers who have not read the novel are enjoying the suspense factor related to Mashal's death. If simplified, Hum Kahan Ke Sachay Thay looks like another love triangle of cousins involved but what makes it different and worth watching is how the emotions come into play in this drama. Writer Umera Ahmed deserves full credit for picking up a seemingly basic story but adding so much depth and so many layers into it where it actually gives you a lot to reflect upon. The most important message that the drama imparts is how the early years are the defining factors of one's life. Hum Kahan Ke Sachay Thay started on such a note which actually showed how negative emotions and traits end up ruining the personalities of children who are surrounded by such toxicity.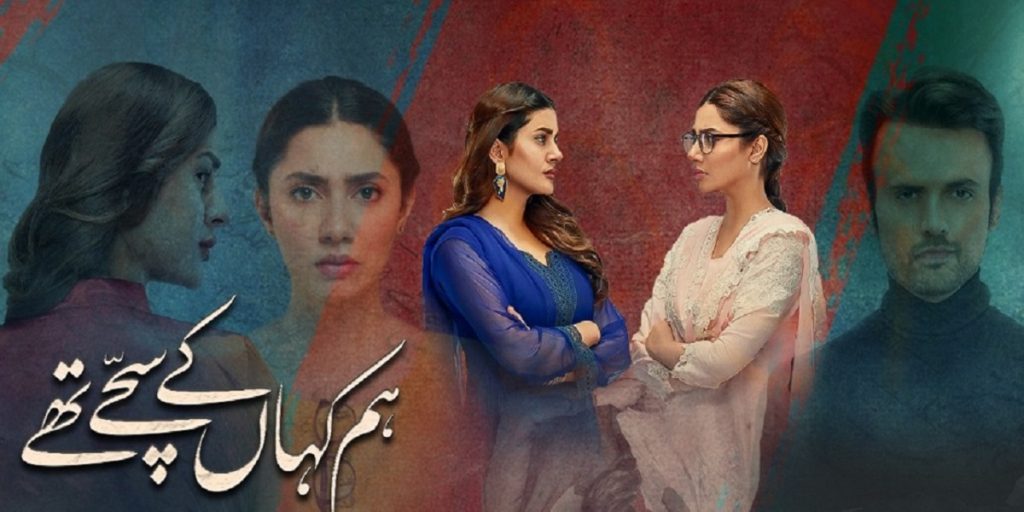 Mahira Khan and Kubra Khan's convincing performances have left viewers spellbound. The clarity with which the emotions have been portrayed and come across on screen adds a lot more to the drama-watching experience. It won't be wrong to say that Hum Kahan Ke Sachay Thay has given opened up a conversation about unresolved childhood traumas and also has clearly shown how the society and people around turn a blind eye to someone's mental and emotional sufferings. Hum Kahan Ke Sachay Thay definitely is one of the best dramas on air right now.
Laapata
Writer & Director: Khizer Idrees
Producer: MD Productions
Channel: Hum TV
Cast: Sarah Khan, Ayeza Khan, Ali Rehman, Gohar Rasheed, Akbar Islam, Asma Abbas, Munazzah Arif, Rabia Noreen, Khalifa Sajeeruddin, Emmad Butt, and others.
Laapata is the kind of drama that explored the lives of the younger generation; their aspirations, their dreams, and all the problems faced by them. It won't be wrong to say that it definitely was a breath of fresh air with the writer and director bringing fresh ideas to the table. The best aspect of Laapata was the fact that it never got predictable and all the things that the viewers wished to see in a drama were presented in it. From showing head-strong female lead to supportive father, a family coming together in a time of need to the male lead learning from his past mistakes – Laapata had so much to offer.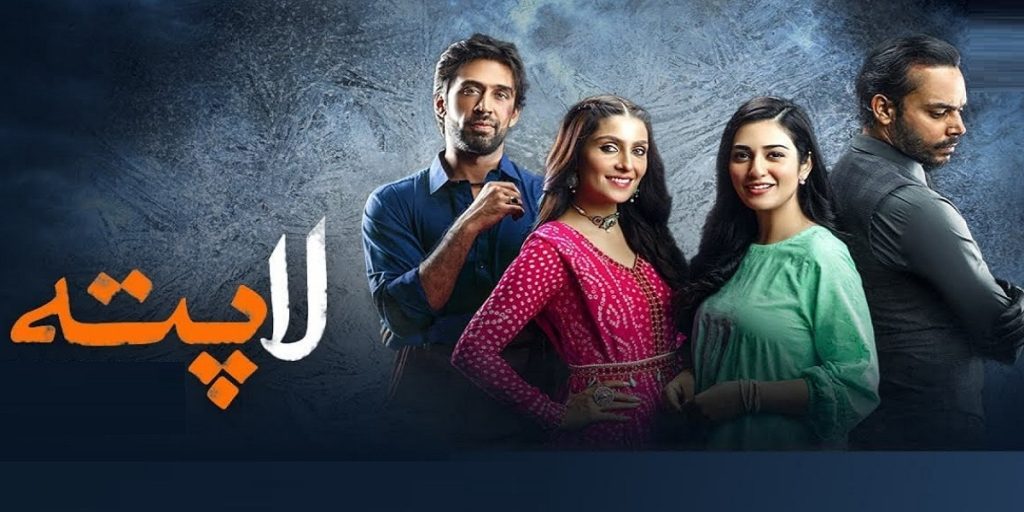 Although there were a few aspects that were far stretched and there were some flaws in the execution too, overall Laapata was definitely an enjoyable experience that had absolutely nothing typical to it. Sarah Khan and Ali Rehman's chemistry was one of the winning factors of this drama. Gohar Rasheed once again got to showcase his talent and Ayeza Khan was perfectly convincing in this glamorous role with her character having streaks of negativity. The writer and director Khizer Idrees deserves full points for trying something new and also experimenting a lot when it came to the execution of the drama. The camerawork and angles added so much to the drama-watching experience. Another plus point that made Laapata one of the best dramas of 2021 was the pacing and a perfect number of episodes to wrap it all up.
Neeli Zinda Hai
Writer: Adeel Razzaq
Director: Qasim Ali Mureed
Producer: Six Sigma Plus
Channel: ARY Digital
Cast: Urwa Hocane, Sonia Mishal, Mohib Mirza, Osama Tahir, Jinaan Hussain, Kinza Malik, Agha Mustafa Hassan, Tehreem, and others.
It takes a lot of courage for drama-makers to come up with unique ideas and experiment while making a drama. Neeli Zinda Hai happens to be one such drama that is based on a fictional story with elements of reality to it. Although the drama has become slow-paced, the writer has added all the elements to Neeli Zinda Hai to make it gripping and engaging. It has been dramatized in such a manner that it actually leaves you intrigued. The story, in general, may be predictable but it's the performances of Sonia Mishal, Jinaan Hussain, Urwa Hocane, and Mohib Mirza that convince you to tune to it every week.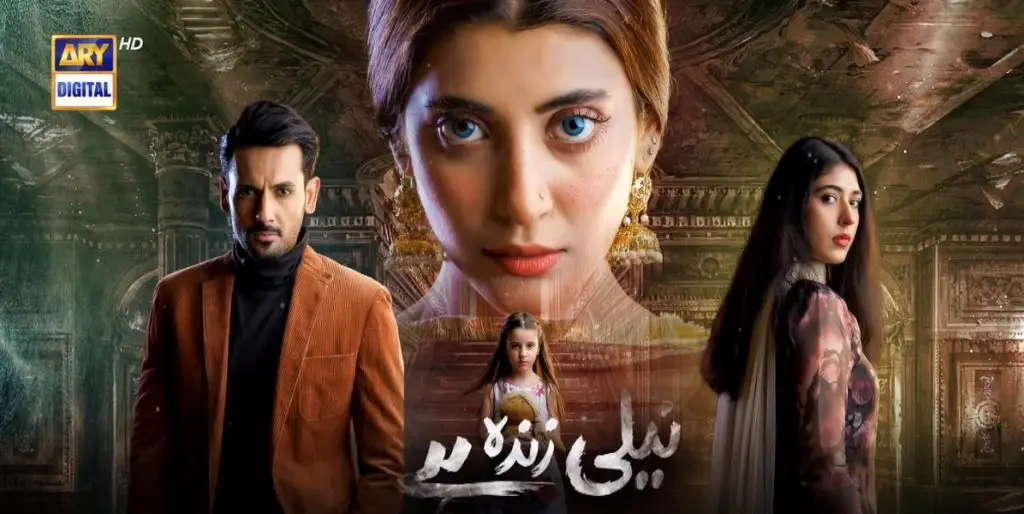 The story of Neeli Zinda Hai has its fair share of family politics but in general, it still has the viewers looking forward to knowing more about Neeli and her backstory which has yet to be revealed. It is a known fact that drama-makers rarely experiment and usually stick to the storylines and dramas that bring attention and generate ratings, therefore to see a team coming up with a different idea such as Neeli Zinda Hai and executing it in such a manner that does entertain you is a success for the team.
Pardes
Writer: Sarwat Nazir
Director: Marina Khan
Producer: Six Sigma Plus Production
Channel: ARY Digital
Cast: Sarmad Khoosat, Shaista Lodhi, Durr e Fishan, Affan Waheed, Hammad Shoaib, Bushra Ansari, Gohar Rasheed, Atiqa Odho, Atabik Mohsin,
Hina Javed and others.
ARY Digital's Pardes was an outstanding drama serial this year based on a new idea. This drama focused on the problems faced by Pakistanis working overseas and most importantly how their immediate family suffers as a result of this. Daldal did tackle the issue but it had a different storyline altogether. Pardes was more focused on the exploitation of the male members who provide for their families and the sacrifices their immediate family has to make as a result. Pardes is the kind of drama that grows on you gradually and when you think that the story might be getting typical, something happens to prove you wrong. Pardes definitely fit the bill because the emotional and realistic element of the drama couldn't have been more impactful. It covered the story of different generations and further highlighted how deep-rooted the effects of such circumstances are.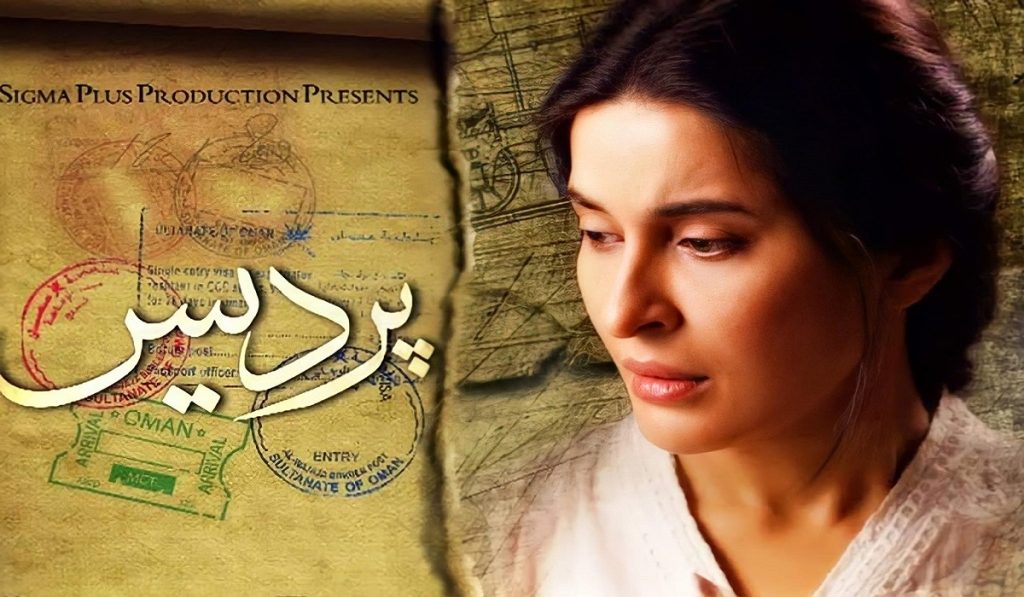 Sarwar Nazir always manages to ace such scripts that highlight certain social issues that are usually not a subject matter of Pakistani dramas. Shaista Lodhi's performance stood out since she translated the trials of her character flawlessly on screen. Affan Waheed and Durr-e-Fishan's on-screen chemistry and the couple were a huge hit as well. Pardes provides the kind of quality entertainment that should not be missed.
Parizaad
Writer: Hashim Nadeem
Director: Shehzad Kashmiri
Producer: MD Productions
Channel: HUM TV
Cast: Ahmed Ali Akbar, Noman Ejaz, Syed Muhammad Ahmed, Urwa Hocane, Ushna Shah, Yumna Zaidi, Saboor Ali, Mashal Khan, Tipu Shah, Kiran Tabeer, Laila Zuberi, Madiha Rizvi, Malik Hamid Raza, Nadia Afgan, and others.
Parizaad has a star-studded cast, a meaningful script, and the best cinematography. This is one of those Pakistani dramas which is currently on air and deserves a spot on this list because of its unique plot and protagonist. Parizaad is one of those few dramas currently that has captivated the viewers who long to watch something unique. There are so many aspects of this drama that set it apart from the crowd. It has attracted even those viewers who had given up on Pakistani dramas altogether. The writer Hashim Nadeem has penned down a script that is unique in so many ways. Although this is a serial but the way the characters come and go gives it the engaging factors which the series have. A new character is introduced after every few weeks which shifts the way the story moves forward. The writer has definitely laid down the foundations for a brand new genre by doing so. Most often, certain characters that are part of the story are part of it right till the end. In Parizaad however, some of the characters are constant, others come, do what needs to be done and then they leave. This makes the storyline unique and even more appealing. Apart from this, the writer has not used any of the done-to-death scenarios to entice the viewers. Parizaad's story at some level represents the story of every individual out there who has ever dared to dream.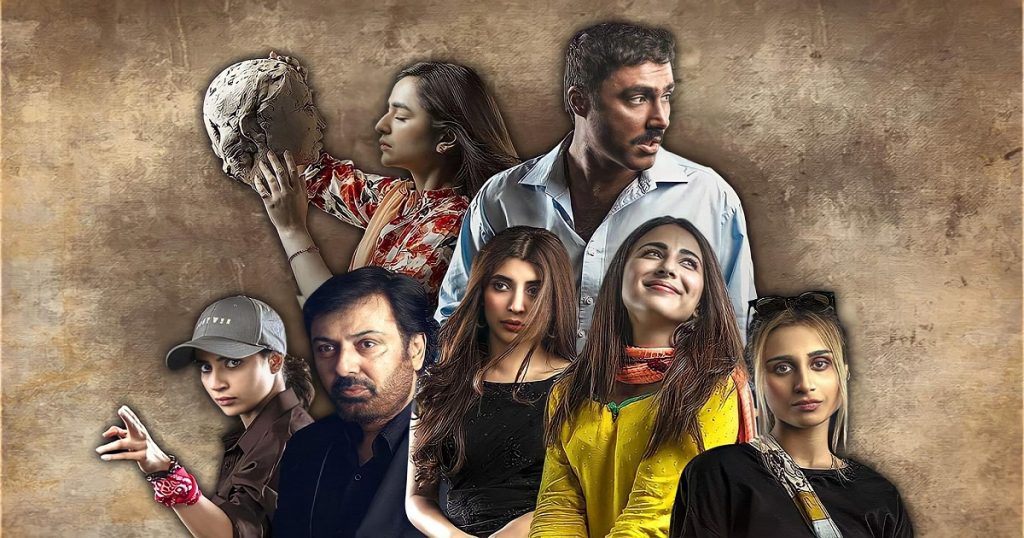 In an era when young and good-looking heroes and heroines are considered as the basic requirement of any drama serial at all, Parizaad has broken all stereotypes by introducing a male protagonist who is unlike any other. Parizaad's male lead's success and the fact that people are absolutely in love with this character has definitely redefined the general concept of the main protagonist in Pakistani dramas. It goes to show that the viewers want to watch real people's stories on screen. A protagonist does not have to be eye candy or a toxic man, which is most often the case. More dramas should have protagonists such as Parizaad who does not only break stereotypes but also set the bar high. Ahmed Ali Akbar's outstanding performance has given him a new identity and it won't be wrong to say that his performance is enough to entice the viewers. Saboor Aly, Noman Ijaz, and some of the new actors leave you impressed and looking forward to more.
Phaans
Writer: Samina Ijaz
Director: Syed Ahmed Kamran
Producer: MD Productions
Channel: Hum TV
Cast: Zara Noor Abbas, Shehzad Sheikh, Sami Khan, Yashma Gill, Arjumand Rahim, Ali Tahir, Kinza Malik, and others.
Phaans was one such drama that imparted a very strong message for survivors of physical abuse and violation. In the past, Pakistani drama makers have produced a lot of dramas revolving on a similar theme but they ended up glorifying the abuser in one way or the other. In Phaans, the focus of the story was always on the character of Noor played phenomenally by Zara Noor Abbas. It showed how strong-willed she was and despite having a very basic education, she knew what her rights were. It was also very refreshing to see a mother being so supportive of her daughter. Although she did not have much to give to Noor she made sure to stand by her daughter so that she could fight her battles.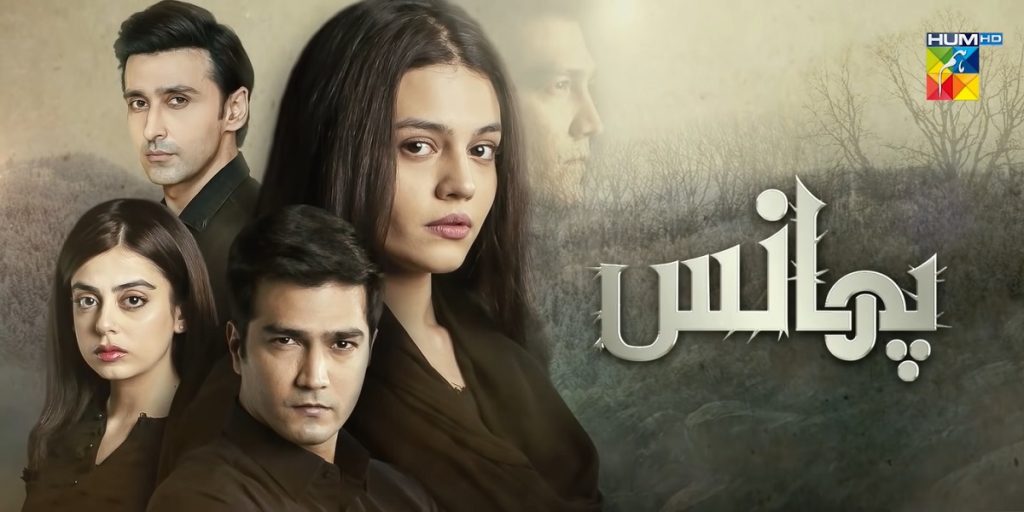 In the second half of the drama, when the real culprit was revealed, the drama makers had more in store for the viewers because Sahil, played by Shehzad Sheikh got to showcase how twisted he was and how he believed in justifying his cruel acts. Shehzad Sheikh gave probably the best performance of his career in the drama serial Phaans and proved his mettle as an actor every step of the way. Phaans did end up being dragged and slowed down towards the end but the overall takeaway from this drama was the message of courage and spellbinding acting of Shehzad Sheikh as Sahil.
Raqeeb Se
Writer: Bee Gul
Director: Kashif Nisar
Producer: MD Productions
Channel: HUM TV
Cast: Sania Saeed, Hadiqa Kiyani, Noman Ijaz, Faryal Mehmood, Iqra Aziz, Saqib Sameer, Hassan Mir, Hamza Sohail, Salman Shahid, and Saba Faisal
Writer Bee Gul is known for her unconventional storylines and characters that give even the most seasoned actors a new identity! Her style is always bold and unapologetic since she is not afraid to show scenarios that most writers would not even think of penning down for a television audience. Kashif Nisar is known for his powerful directorial skills and together these two creative individuals are a force to reckon with! Raqeeb Se's main plotline and its characters were highly unconventional and at times difficult to relate to because they were unlike any other we have seen on television. We have watched many love stories on television but not even one like this one! For a change, the women who were in love with the same man were not shown fighting with one another but that man became the reason why they ultimately bonded. While Sakina's open-hearted and caring nature was difficult to connect to at times, those short but meaningful scenes showing how she felt as if she is the other woman when Maqsood treated Hajra a certain way, made her character human! Hajra's character kept the viewers guessing for the longest time but gradually it shaped up into an amazing character and together these women were the highlight of this drama! Two unusual characters who met in the most bizarre circumstances ended up giving each other the kind of acceptance which both of them never even got from their spouses!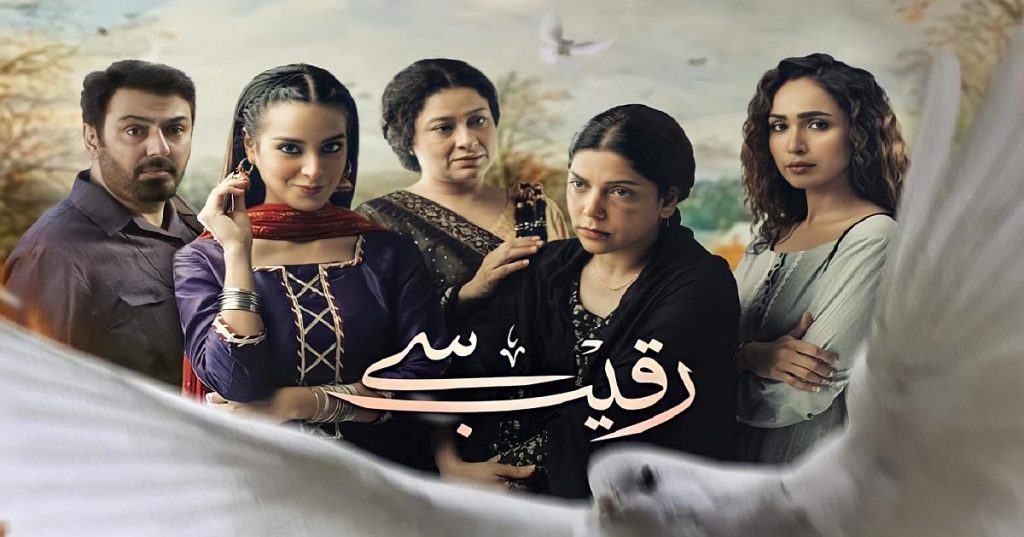 All the tracks in Raqeeb Se were unique and they highlighted the inner struggles of the three main leads, in particular, in a powerful manner. This was also perhaps one of those few dramas in 2021 that had the most powerful ending. Probably for the first time in a Pakistani drama the female characters were so strong that the male characters took a backseat. Having said that, Noman Ijaz was beyond impressive as a man who kept you guessing! Faryal Mehmood was also the star of the show throughout. Iqra Aziz was criticized for her role and even performance in the beginning but her role also turned out to be meaningful and exciting. Hadiqa Kiyani's outstanding debut performance left the viewers in awe of her talent. The OST of the drama was just as soul-stirring as the content as a whole. Raqeeb Se might not be everyone's cup of tea but we are pretty sure that there are so many viewers like us out there who will fall in love with this unusual love triangle and many who must have found it difficult to choose between Hajra and Sakina because the writer never really wanted us to make that choice. The well-written dialogues of the drama made every scene a treat to watch.
Raqs-e-Bismil
Writer: Hashim Nadeem
Director: Wajahat Rauf
Producer: Shazia Wajahat & MD productions
Channel: HUM TV
Cast: Imran Ashraf, Sarah Khan, Mehmood Aslam, Nida Mumtaz, Momin Saqib, Furqan Qureshi, Anoushay Abbasi, Javeria Abbasi, Azeem Sajjad, Zara Sheikh, Gul-e-Rana, Saleem Mairaj, and others.
Hashim Nadeem is known for his powerful characters and settings which are always different from the ones we usually get to see in our dramas. His heroes in particular never cease to impress. He does go off track in the middle but usually ends up giving a decent ending to his scripts. Raqs-e-Bismil was a well-paced and for the most part well-written drama with some amazing performances. The main lead Moosa and his heart-wrenching journey was the highlight of the show throughout. The story was knitted together really well especially in the beginning 13 weeks and was also unpredictable throughout. The director Wajahat Rauf gave this script the perfect treatment and was definitely the one responsible for the fast pace of the drama for as long as it continued to be so. The script also questioned preconceived notions and gave a new face to certain characters who are often stereotyped in dramas.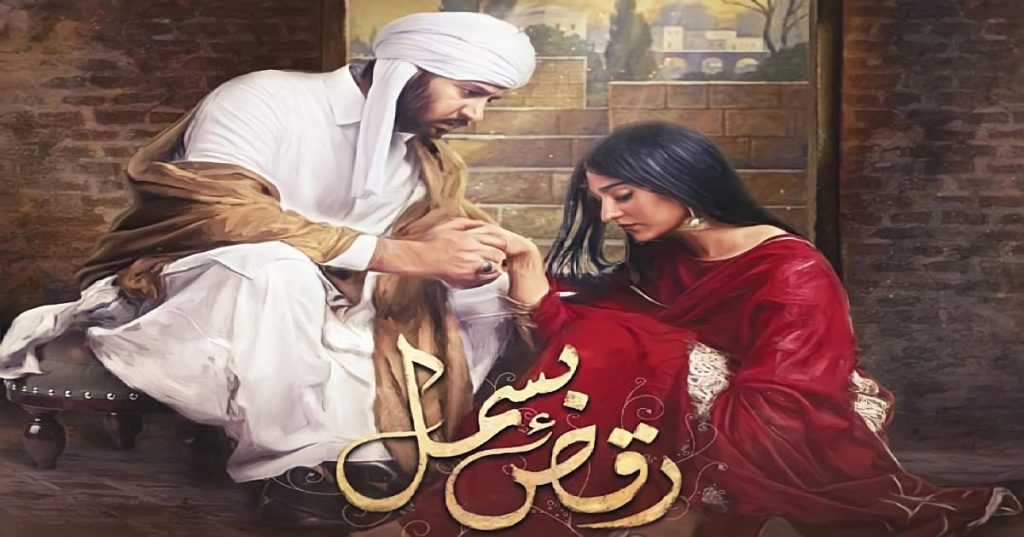 Raqs-e-Bismil also proved to be another feather in Imran Ashraf's cap since he nailed a brand new avatar. Momin Saqib is another actor who stood out until Esa's character was relegated to the background. Mehmood Aslam and Furqan Qureshi were also convincing in their respective roles. Raqs-e-Bismil's cinematography and the way each scene was captured made it a visual treat. Zohra and Sitara's characters were perhaps the weakest element of the drama and in an attempt to stretch the drama some sidetracks were given more screen time than necessary. An impactful leading lady and more convincing developments towards the middle would have made this drama even more powerful. Even though Raqs-e-Bismil had many flaws, overall it was a good watch.
Safar Tamam Hua
Writer: Rahat Jabeen
Director: Shehrazade Sheikh
Producer: MD Productions
Channel: Hum TV
Cast: Madiha Imam, Ali Rehman, Syed Jibran, Maha Hassan, Samina Ahmed, Saife Hassan, Haris Waheed, Sonia Nazir, Ayesha Gul, and others.
Safar Tamam Hua was the kind of drama that reminded you of old classic PTV dramas. It had that calm vibe and showed the dynamic of a family that tried its best to hold it together in times of difficulties. The story of Safar Tamam Hua reinstated the status of ahead of the family and how certain decisions impact all the members of the unit differently. Safar Tamam Hua also touched upon the sensitive topic of differently-abled people and how they deserve nothing but love and attention. The character of Rija played by Maha Hassan brought a new dimension to the drama.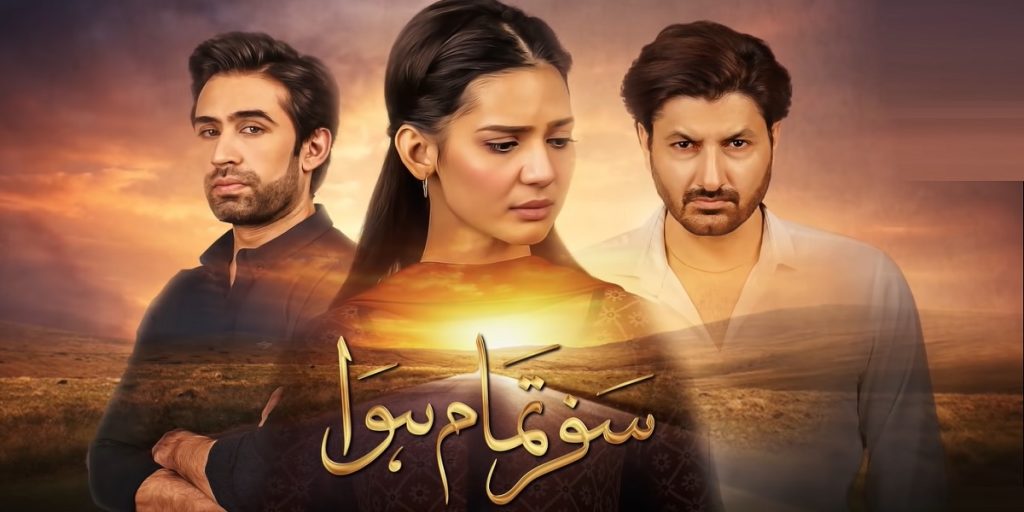 Madiha Imam played the role of Anoushay brilliantly. Syed Jibran was right in his element in a negative character of Jamal. Ali Rehman gave yet another convincing performance as Sami. The story of Safar Tamam Hua also highlighted the issues and problems faced by the younger generation when they step into a practical world. Specifically, the character of Anoushay had a lot going on but she never gave up and always knew that she had to fight in order to support her aunt who took the role of her mother and did complete justice to it. The best aspect of Safar Tamam Hua was the relationships and how they all stood together. There was forgiveness and redemption as well which was shown beautifully in this drama.
Shehnai
Writer: Radain Shah
Director: Ahmed Bhatti
Producer: iDream Entertainment
Channel: ARY Digital
Cast: Ramsha Khan, Affan Waheed, Maham Amir, Javed Sheikh, Samina Ahmed, Saleem Mairaj, Javeria Abbasi, Nida Mumtaz, Zainab Qayyum, Umer Alam, Maryam Noor, and others.
Shehnai was definitely a family drama with an element of comedy to it which was done convincingly. The writer Radain Shah deserves full credit for bringing something fresh and exciting to the table. This drama was a perfect portrayal of what goes into arranging a big fat wedding and how everyone reacts to it. There were so many facets to this story such as family politics, love stories, relationships, friendships & betrayal. Although the character of Bakht had her own set of problems and her own way of dealing with it all, it was refreshing to see a character like Meerab who was so calm, collected, sorted, and in touch with his emotions. It is a rarity to see a male character like Meerab who believes in giving the benefit of the doubt to the person he loves and no matter what happens always stands by his decision.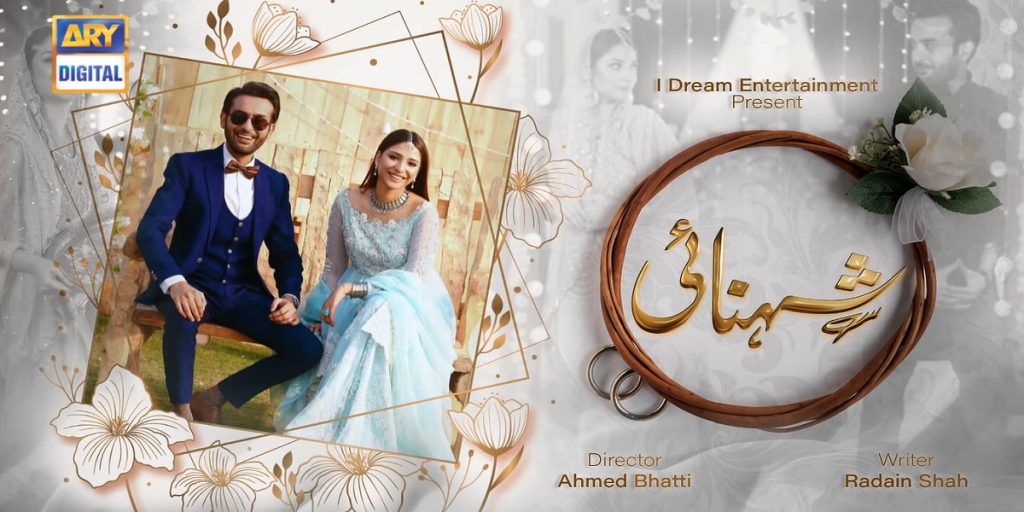 Shehnai drama aired amidst the Covid-19 restrictions, therefore seeing so much festivity in a drama was definitely an enjoyable experience. The indecisiveness of the characters along with the unpredictability related to Meerab and Bakht's wedding was a lot of fun to watch. The one character who took this drama to another level was Qifayat played by Saleem Mairaj. Usually, Saleem Mairaj is never seen in such a character but to see him playing a comic role with a tinge of negativity was nothing short of a treat. Shehnai was definitely the kind of drama that provided quality family entertainment and there was never a dull moment to it. Although it did show how the elders were being affected by what was going on, it still had a lot of warmth to it because it reinforced the importance of such relationships.
Which one of these dramas was your favorite and why? Which one of these dramas did you miss and will watch next? Do you think any other Pakistani drama from 2021 should be on this list? Share your views.