This latest installment of Bin Roye took the story forward considerably. The relationship between all the characters has been very well established in the first two episodes. The chemistry between Mahira Khan and Hamayun Saeed makes their on screen couple a complete success and I am rooting for Irtiza and Saba already although I know only too well that they are not meant to be together. So far Mahira Khan is faultless as Saba. Saba's character is such that it could have been annoying instead of cute and likeable but the way it has been portrayed definitely makes it very likeable. I must say that tonight's episode did remind me of Haya in Alvida and how she had an imagined relationship with Haadi in her mind. The big difference is that Saba's personality traits have been shown in a much more subtle manner and you don't see her as a negative person.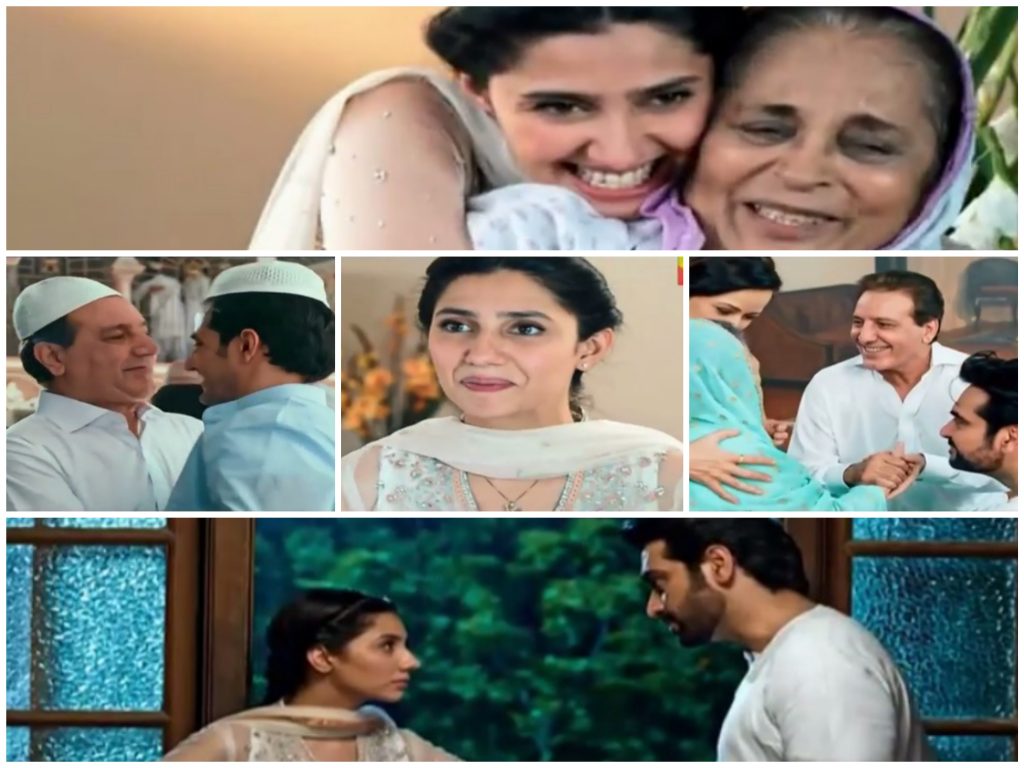 Irtiza and Saba's relationship has also been very well defined in these two episodes. Saba's world revolves around Irtiza. Irtiza considers Saba her best friend and he cares for her deeply. Saman however is someone he has more in common with and he is attracted to her. There were quite a few scenes in tonight's episode which showed how much they had in common and for now it looks like both of them are equally interested in each other. Irtiza started visiting more often only after he got to know Saman better and Saman asked him to go with them for the family trip because she enjoys his company. Saba's reaction to Irtiza cancelling his plan of coming to Pakistan once again was shown in an impactful yet subtle way. Saba's conversation with her friend reminded me of the conversation Haya once had with Farisa in which she asked her whether Haadi felt the same way about her. It is sad that an original script has a been-there-done-that feel to it because most of us have already watched a drama which was inspired from Bin Roye Ansoo, the novel. Also, I am still trying to figure out the age difference between Saman and Irtiza. Hamayun Saeed and Armeena Rana Khan do not have the same chemistry which Hamayun Saeed has with Mahira Khan. Also, Saman's character so far is quite plain and her dialogues were somewhat short. I am waiting to find out more about her character in the upcoming episodes. As for Irtiza, so far he is also a nice yet a very simple character, he is definitely not Mohid!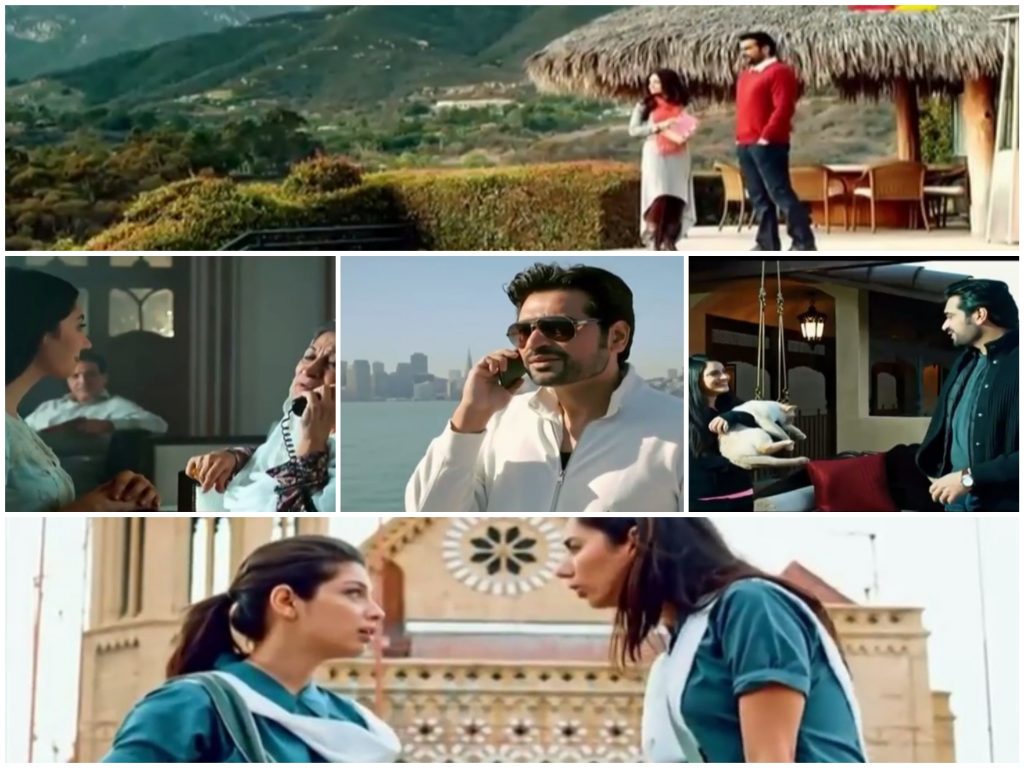 Saman's mother was shown regretting her decision and hoping that her brother will give her daughter back to her. The conversation between her and her husband went to show that this was her decision but not one which was easy to make. Irtiza also mentioned that he saw her crying after she gave Saman to her brother which suggests that Irtiza was old enough to notice such things. The only two scenes in tonight's episode which were somewhat weak were the ones in which Saba was writing a letter (why write a letter when you can send an email, talk on skype, viber or even whatsapp?) and also when Saba was talking to her friend in school, her voice was too loud and did not quite fit in. Also, there were many times when Hamayun Saeed's make-up could have been much better.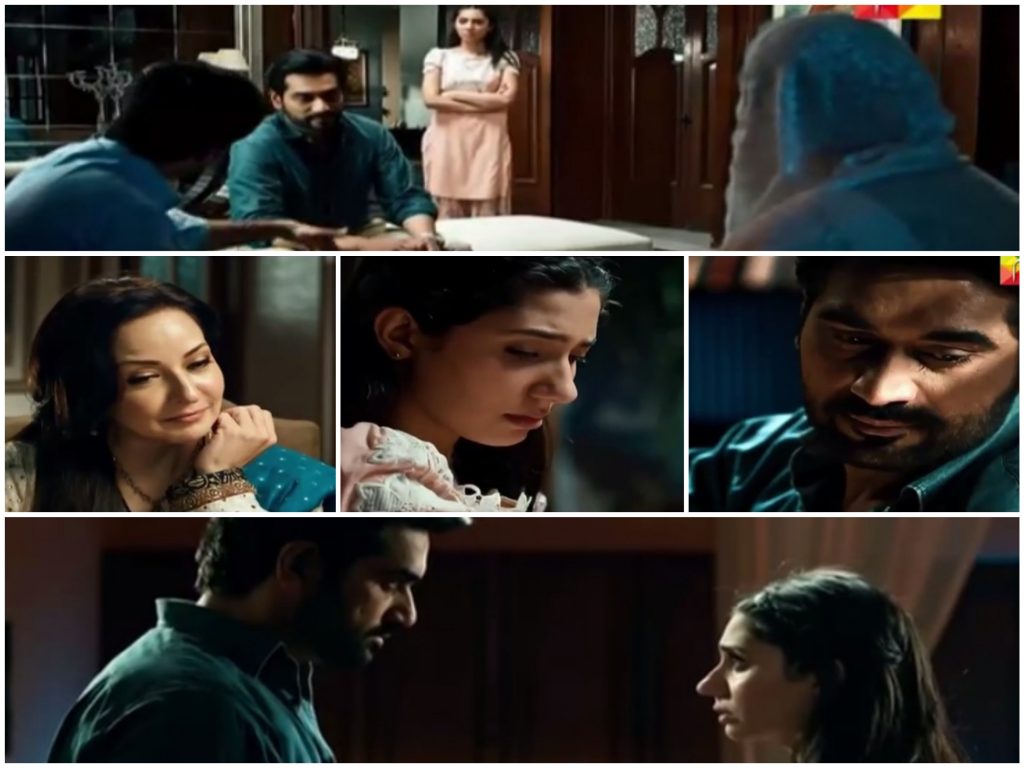 So far what I like about this show is that the characters are simple yet appealing and they are not black and white. They are the kind of people we know and see around us every day. Some of the locations in tonight's episode were beautiful. Nothing about this play is Over The Top even though the producers decided to add songs from the Bin Roye, the film but they have been added in such a way that it does not seem awkward. Right now Saba's character is holding my interest more than any other. The preview of the next episode showed just how sure Saba is  that she is the one who will get married to Irtiza. She will most likely get a rude shock in the next episode.
How many of you watched this latest episode? Don't forget to share your thoughts about it.